Over the years, Roponngi has cleaned up its image quite a bit. While it used to only be known as a sleazy part of town and the de facto hook up and party district for Tokyo's gaijin, it has since transformed into a trendy neighborhood thanks to high-class hotels, restaurants, shops, and a bustling art scene.
That being said, there's still plenty of sleaze to go around. There are still cheap clubs, strip joints, watering holes, plus it's still a well-known hotspot for gaijin hunters. Unfortunately, despite all the potential for hooking up, most hotels are your run-of-the-mill business hotels, and love hotels in Roppongi can be a bit expensive.
Everyone usually just takes a taxi to nearby Shibuya. Love hotels can still be found in Roppongi, but most of them are considered luxurious. You will probably have to shell out more cash than you were expecting, but it's always a sure-fire way to impress your date.
TOKYO NIGHT OWL TIP
Love hotels offer two types of stay options. "Rest" (休憩 / Kyūkei) which lasts for 2-3 hours and "stay" (宿泊 / Shukuhaku) which is for an all-night lodging. Check-in times for most love hotels are much later than a standard hotel but vary between love hotels. Typically rooms are available from 8 pm or 10 pm.

1. Alpha In
If you and your partner both have an SM kink, this is the hotel for you. Alpha In is one of the most famous love hotels in Tokyo. While the idea of a "themed" hotel has become something of a corny relic from Japan's past, this full-scale SM hotel has embraced it.
Each room is fully equipped with SM equipment, toys, and cosplay. There's even a mirrored hospital-themed room so you can play doctor like never before. Of course, it's a bit pricey by love hotel standards, but it's worth it if you're into fetish play.
Price
Rest: 9,820 Yen – 18,950 Yen
Stay: 16,670 Yen – 36,480 Yen
Location
2 Chome-8-3 Higashiazabu, Minato City, Tokyo 106-0044
Learn More: http://www.hotelalphain.com/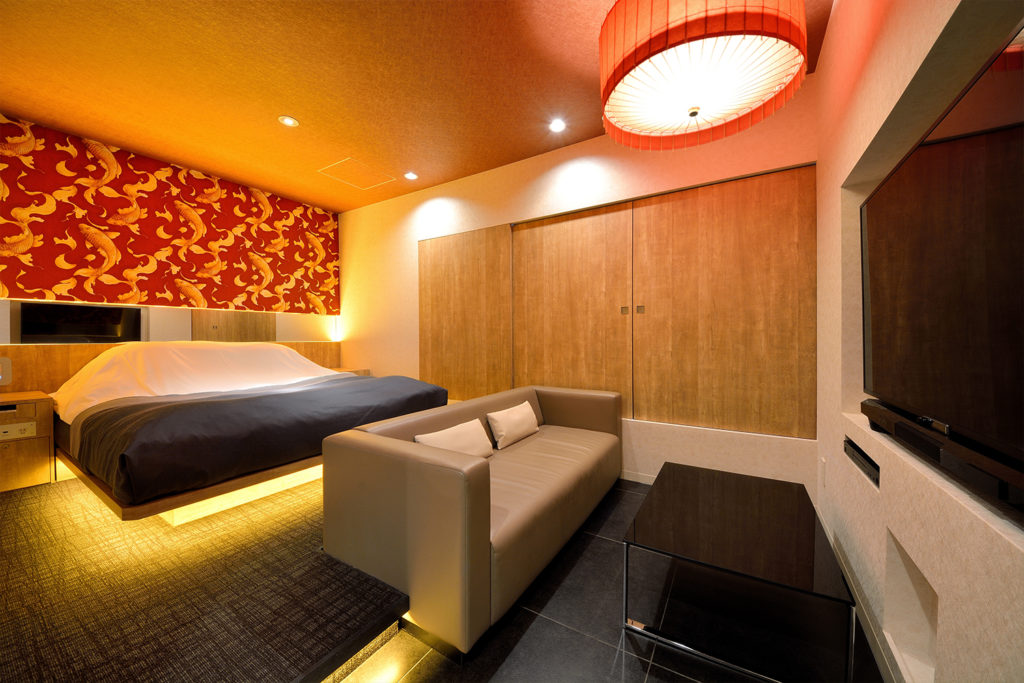 2. Design Hotel Iroha
This is one of the newest love hotels in Roppongi, and each room is modern and stylish enough to make you second guess your studio apartment. A few of the rooms even feature open-air baths. It's the perfect hotel to end your date after a night out in posh Roppongi Hills.
Keep in mind some reviewers mention being turned away for trying to book a room with another man. It's unfortunate since women book rooms in love hotels all the time, but the stigma persists. If you are a gay couple, you may want to be a bit sly when checking in or consider another hotel.
Price
Rest: 6,000 Yen – 15,000 Yen
Stay: 12,500 Yen – 25,000 Yen
Location
7-20-7 Roppongi, Minato City, Tokyo 106-0032
Learn More: http://www.3sg.jp/iroha/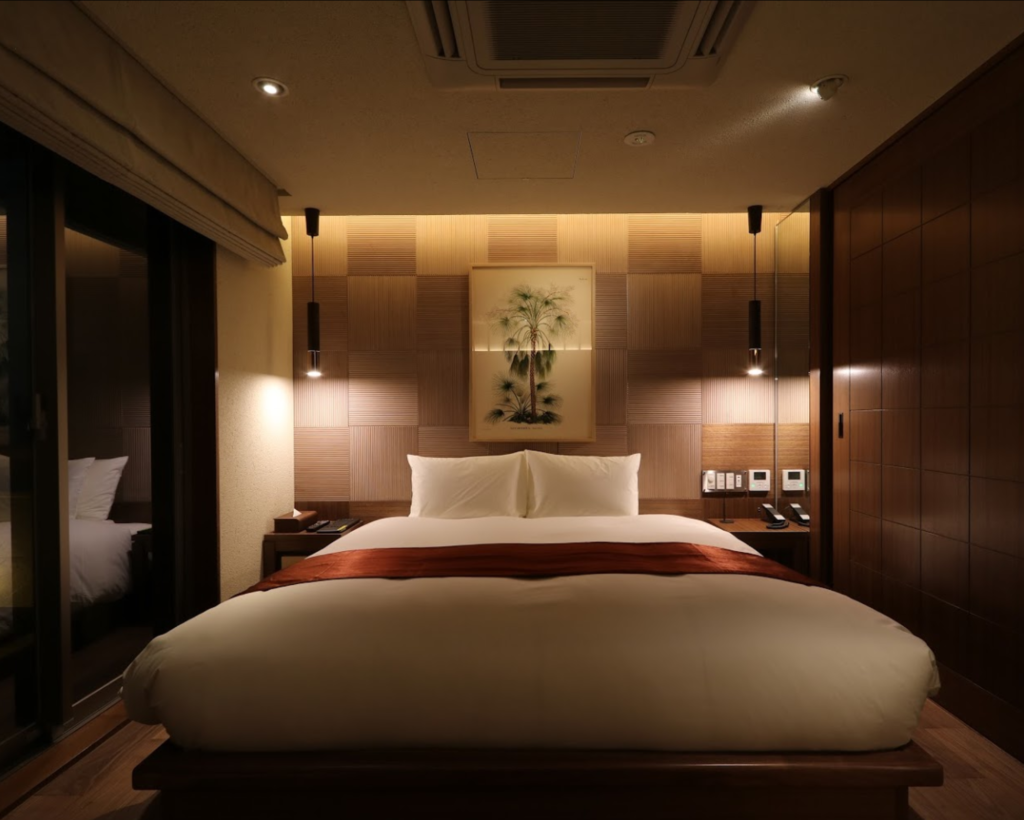 3. Hotel Roppongi
Hotel Roppongi is a luxury love hotel with Japanese and Western-style rooms available. Its brick exterior gives the building a modest touch, but the interiors are contemporary and fashionable. Rooms come with large comfy beds and Jacuzzi bathtubs made of stone. Showers are enormous and have glass walls for if you or your partner want to perform a show. While all the rooms are nice, the most popular is a Japanese room that overlooks a beautiful garden.
Price
Rest: 6,500–15,000
Stay: 12,500–30,000
Location
7 Chome-19-4 Roppongi, Minato City, Tokyo 106-0032
Learn More: https://www.hotel-roppongi.com/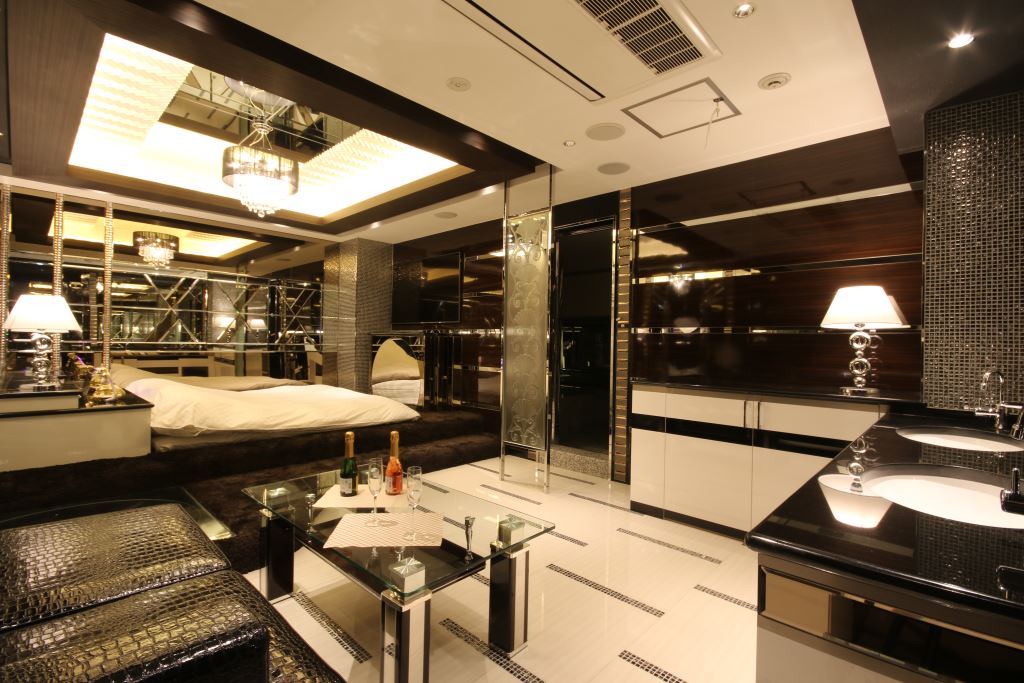 4. HOTEL CHANTILLY
Hotel Chantilly Akasaka is the most expensive spot on our list. It feels more like a palace than a love hotel. Its pristine rooms feature gold and white walls, crystal chandeliers, ceiling mirrors, and even rotating beds. You'll be dropping quite a bit of cash for one of their best rooms. On the other hand, a love hotel of this caliber is unique, even for Tokyo.
Price
Rest: 6,980 Yen –29,800 Yen
Stay: 12,800 Yen – 38,800 Yen
Location
2 Chome-16-15 Akasaka, Minato City, Tokyo 107-0052
Learn More: http://www.hotel-guide.jp/shop/syanty-akasaka/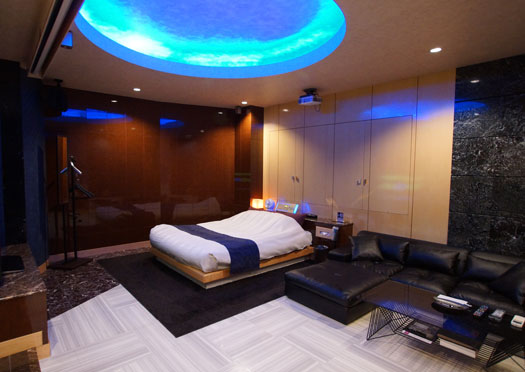 5. Hotel Azabu
At the other end of the spectrum is Hotel Azabu. Starting at just ¥10,000 for a stay, it's one of the cheaper hotels in Roppongi, business type, love hotel, or otherwise. Despite giving budget hotels a run for their money, Hotel Azabu is actually quite nice. Rooms feature theater-like sound systems and projectors, mood lighting, Jacuzzi tubs, and old-fashioned mirror rooms for couples that like to see themselves enjoying the action.
PRICE
Rest: 5,800 Yen –10,400 Yen
Stay: 10,000 Yen – 26,000 Yen
Location
2 Chome-8-3 Higashiazabu, Minato City, Tokyo 106-0044
Learn More: https://www.hotel-azabu.co.jp/
---
Do you know a better love hotel in Roppongi? Let us know in the comments!