Many Japanese would say a hearty bowl of ramen is a late-night 'finisher' or 'shime-ramen.' Especially if you've had a few drinks, having a big meal might help with the next day's hangover. There are no rules though – there's ramen lunch, ramen on the weekend, trying local ramen when traveling, ramen in the school cafeteria, homemade ramen – endless possibilities. Many of the ramen joints in central Tokyo are open 24/7, so the patrons can come anytime.
If you find yourself in Shinjuku craving a greasy decadent bowl of noodles in broth, here are some of the best ones.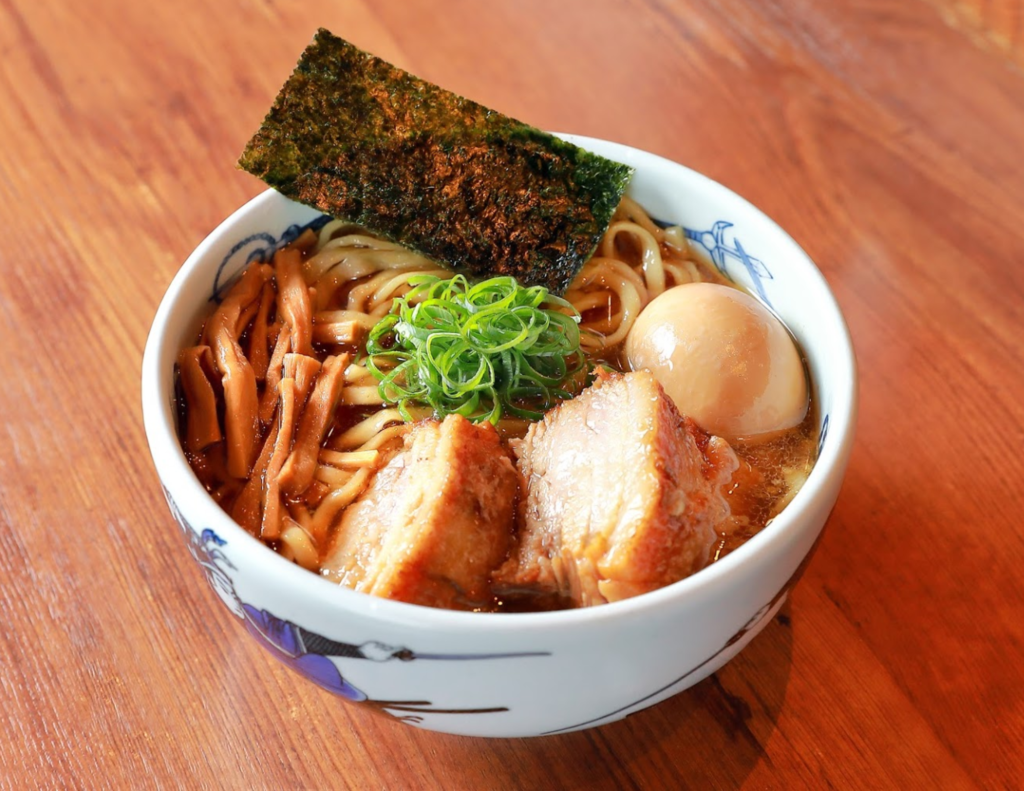 Menya Musashi Ramen
This ramen joint is hidden in an alley, but well worth the 10-minute walk from Shinjuku station. Samurai warrior imagery and dark muted interior add to the atmosphere while you slurp your ramen on the counter seeing the cooks do their magic behind it.
This is Menya Musashi's main store, and though they do have a few branches around Tokyo, patrons say the flavor here is special. They offer rich and complex broths made from both pork and chicken, as well as bonito and dried sardine. Their signature braised pork belly is melt-in-your-mouth, their noodles are freshly made and fluffy. They offer various types of tsukemen too, as well as beef and wagyu ramen. Recently, Menya Musashi also started offering vegan ramen with spicy sesame.
Be on the lookout for limited time ramen offers like corn pottage ramen, wasabi ramen, spicy Mexican inspired tsukemen, and so on.
Working hours: 11:00 AM – 10:30 PM
Google maps: https://g.page/634_shinjukuhonten?share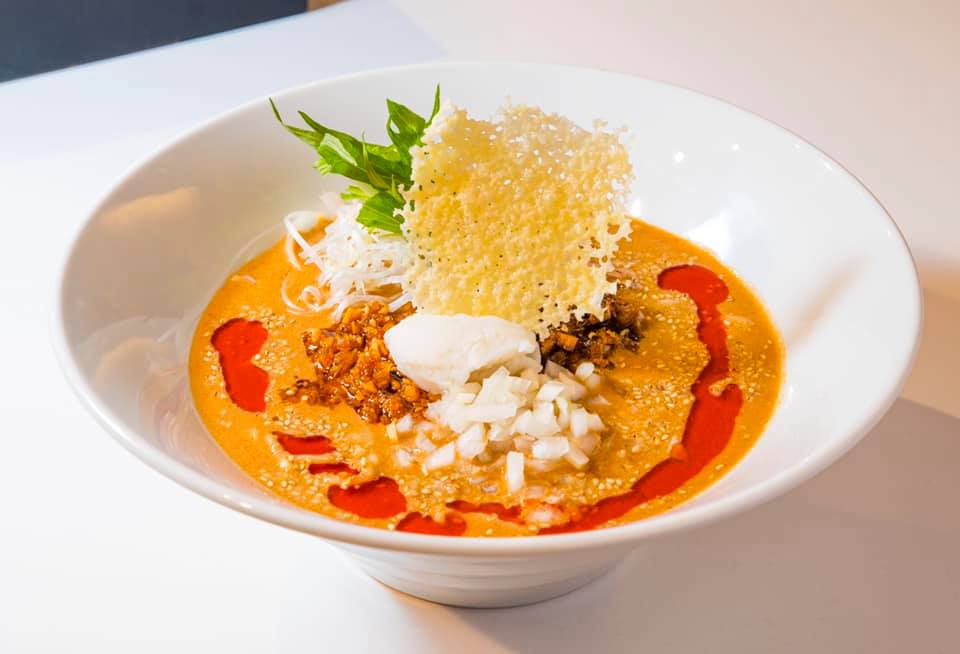 Bankara Ramen
If you want to eat like royalty, Bankara is the ramen in Shinjuku for you. These guys love ramen, and it shows in the bowl. Starting from the toppings – their charred fatty pork cuts alone are worth visiting. One of their signature broths is a creamy pork tonkotsu, said to be stewed for days for a depth of flavor. They also have varieties that have seafood broth mixed in, then there's their homemade miso Hokkaido style, followed by tsukemen dipping noodles, and soupless tantan noodle dish with plenty of veggies.
Of course, Bankara has all the side dishes that go with ramen, as well as beer. A decadent ramen that feels high-end while retaining the authentic, down-to-earth counter seating. Open all night, closing only for 3 hours between 8 am, and 11 am, it is a great way to end a night out in Kabukicho, where Bankara is located. They have many other stores around Japan and even abroad (Australia, Malaysia, Thailand, etc.).
Working hours: 11:00 AM – 8:00 AM
Google maps: https://g.page/bankarashinjyuku?share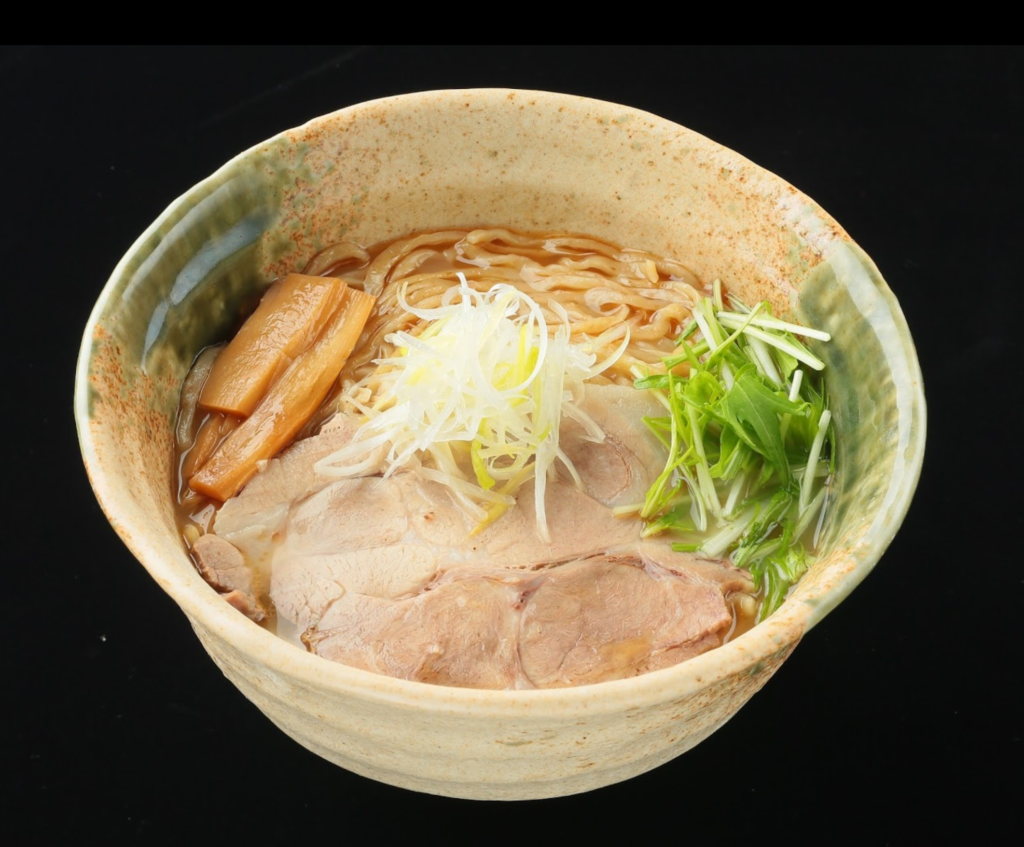 Takahashi Ramen
This store has elevated ramen from hole-in-the-wall fast food to fine dining. It's obvious even before you enter the store when you see its immaculate design that retains the counter seating concept, reminiscent of a high-end sushi place. Like most ramen shops, the meal ticket machine is outside, and it offers a few options and toppings.
Takahashi's signature ramen has a mixed broth made from pork and smoked flying fish stock, with chewy noodles, and topped both with typical seared char siu and a thinly sliced tender meat cut. The salty ramen is full of flavor, and not at all fishy, despite the dashi. Takahashi is also proud of their simple rice side dish, made with high quality steamed Niigata rice. They also have tsukemen dipping noodles, but there seems to be a consensus that the ramen is the star on the menu.
Takahashi ramen can also be found in Ueno, Ginza, Ebisu, but the Shinjuku store is their main base, along with another store in Kabukicho part of Shinjuku.
Working hours: 11:00 AM – 5:00 AM
Google maps: https://goo.gl/maps/ysTFVQfKEwygdxEC9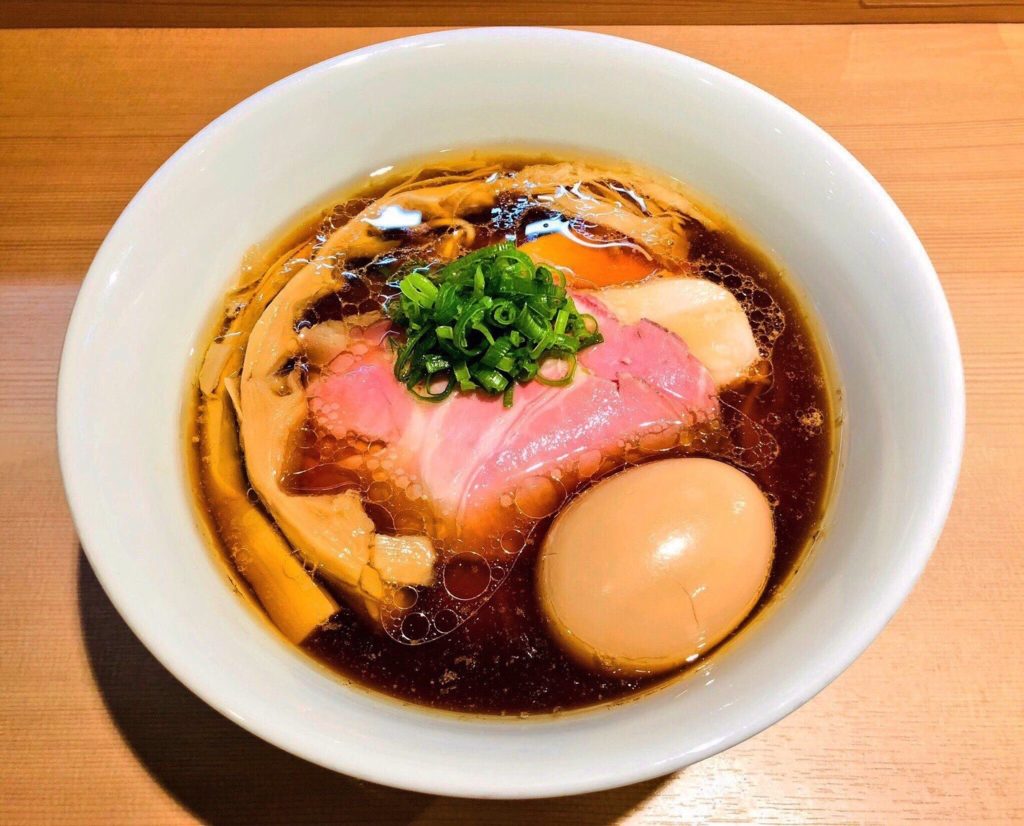 Hayashida Ramen
Another polished and fancy-looking ramen, both in its atmosphere and food, Hayashida offers a refined taste. Great for ramen connoisseurs who are on the lookout for new and different ramen places. Nothing wrong with a creamy tonkotsu, warm miso, or light shio ramen, but tasting Hayashida's duck and chicken ramen brings a special joy to the palate. They also use chicken broth, flying fish stock, soy sauce broth, etc. They come up with different ramen regularly, trying toppings like a poached egg, olives, bell peppers, coriander, and so on. Hayashida Ramen also has tsukemen dipping noodles, cold hiyashi ramen with citrus sauce, tantan men – you have options.
With this one, you need to be pretty deliberate and plan your visit well. It's open only two times a day, for lunch and dinner with a break in between, and dinner time is cut short if the ramen broth sells out. Consider lining up early, as it is a very popular place.
Working hours: 11:00 AM – 4:00 PM / 6:00 PM – about 10:00 PM
Google maps: https://goo.gl/maps/MAD632N3KYmeiKBG9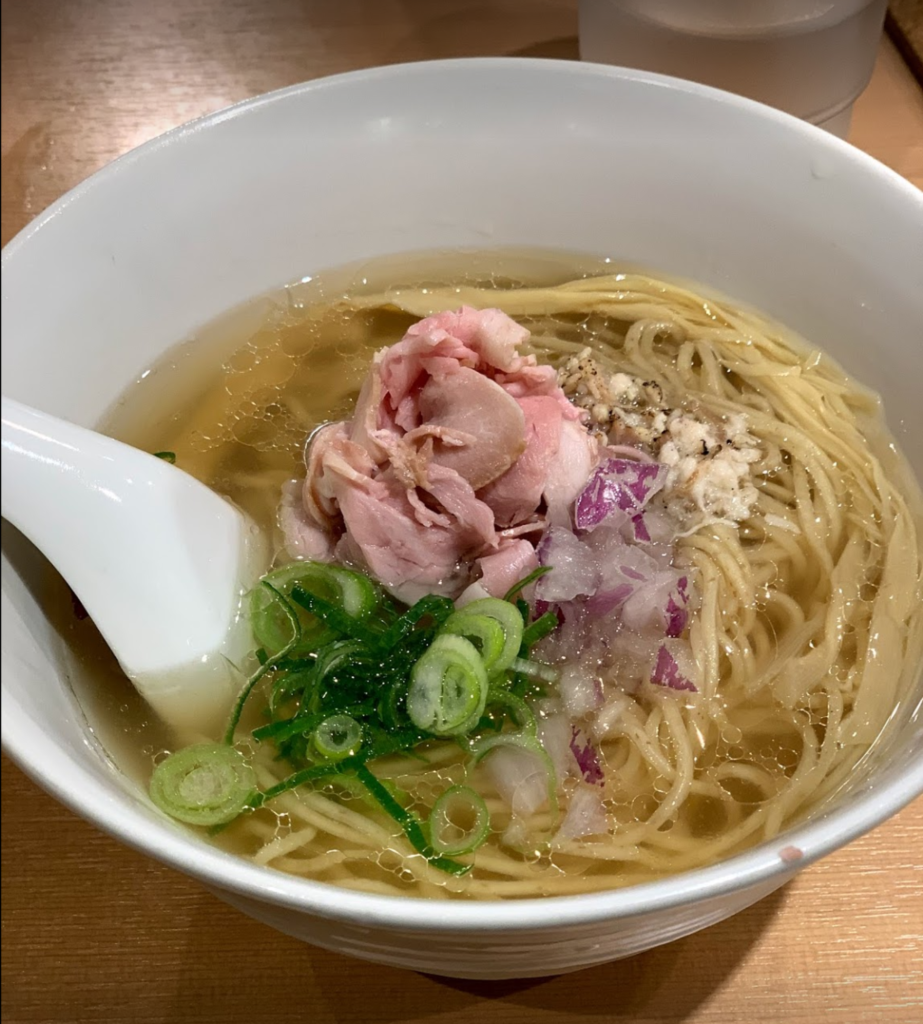 Hosenka Ramen
An offshoot of Hayashida ramen, Hosenka ramen is just as tasty and well known for their clear and light fish-broth based ramen. Made from golden snapper fish, the broth is a rare experience and being Hosenka's specialty, it's the only broth you can order. The meat topping is a soft sous-vide cooked pork, joined by fish flakes, bamboo shoots, soft boiled egg (if you order it), and red onion, which is a surprise element in ramen. Noodles are as wonderfully chewy as in Hayashida ramen.
Working hours: 11:30 AM – 11:30 PM
Google maps: https://goo.gl/maps/HEeJfe7J8B4psiFR9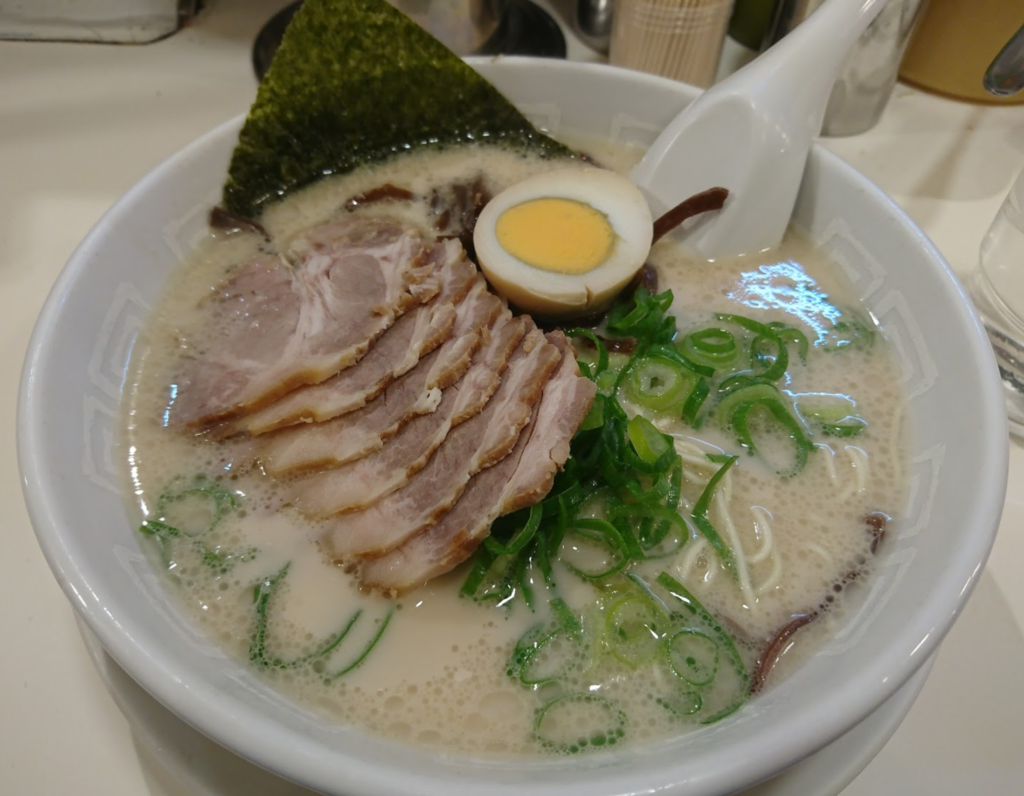 Hakata Tenjin Ramen
The rich, silky pork tonkotsu broth originated from Fukuoka, Hakata, so nowadays saying 'Hakata style ramen' is synonymous with tonkotsu ramen. So, eating at Hakata Tenjin, it's like traveling within Japan via food, while staying in Shinjuku. And it's very authentic – the noodles are thin and light as they should be, the broth creamy and rich. Finally, the price is extremely affordable, a bowl with all the fixings starting from 500 yen.
The place looks like an authentic ramen joint, with counter seating and plastic curtains and red lanterns greeting you outside. If you're all about authenticity, this is it.
Working hours: 10:00 AM – 4:00 AM
Google maps: https://goo.gl/maps/qpim3Zsbc5feqMdd7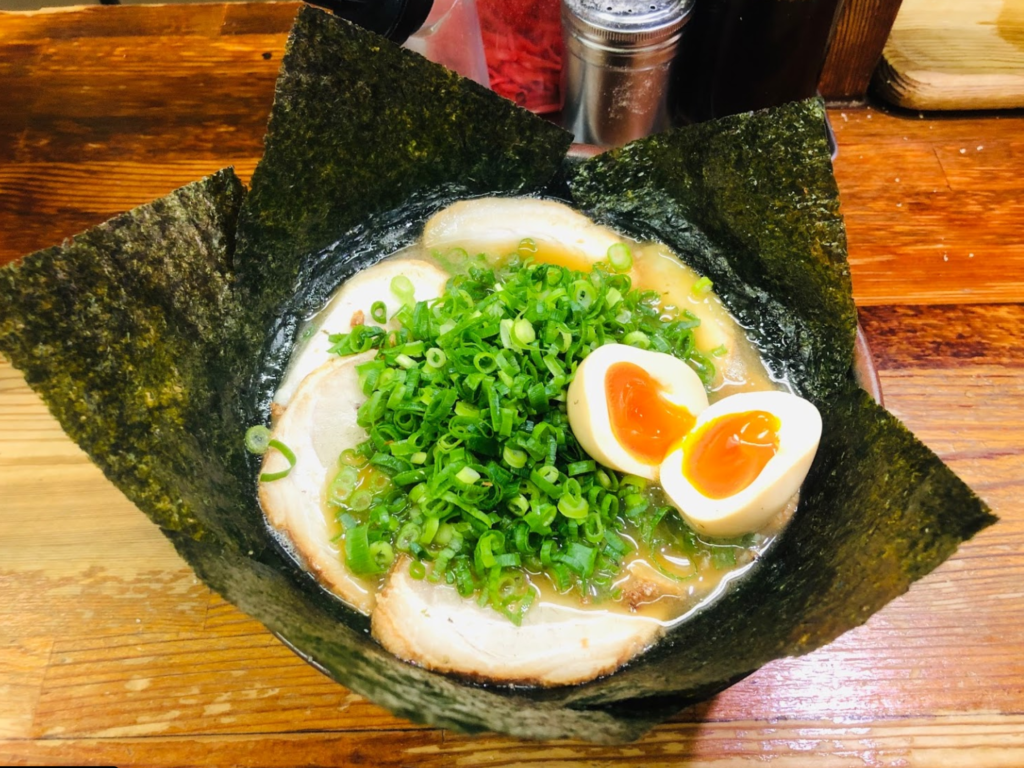 Wakura Ramen
Another place that makes the Hakata-style tonkotsu pork ramen with thin noodles that is a popular choice, especially when you need something greasy after a night out. Wakura in Kabukicho stays open 24/7 for your late-night ramen cravings. Simple, authentic, counter-seat ramen joint.
Working hours: 24/7
Google maps: https://goo.gl/maps/ZFT8qBdVUX9bJcfaA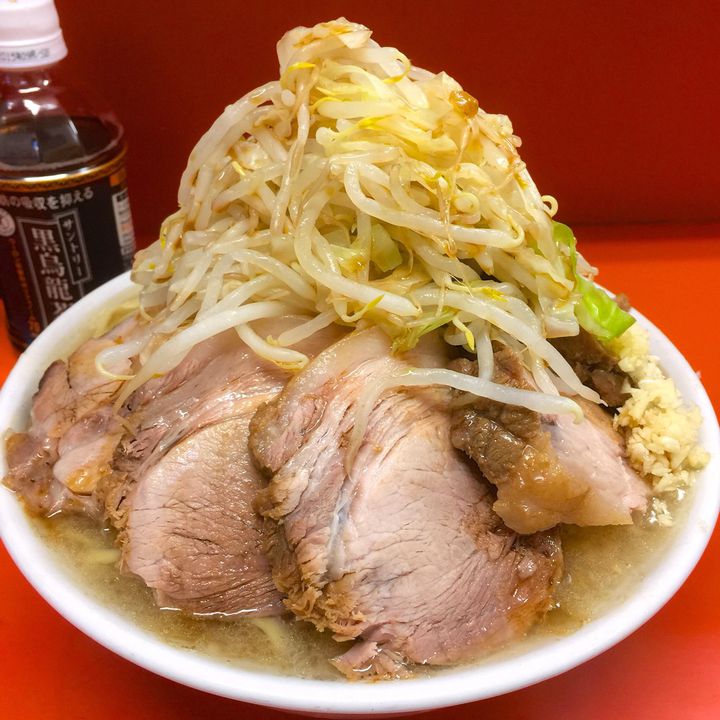 Ramen Jiro
This ramen chain is a legend among ramen fans. Every Jiro joint's yellow sign can be easily spotted, every branch serving a delicious and massive bowl with a mountain of toppings, while encouraged to do a different ramen variety. This is why ramen fans make a point of visiting every Jiro store there is.
The Shinjuku Jiro's in Kabukicho serves a monster bowl of amazing ramen, with chewy noodles made from scratch and rich, greasy broth. Expect the largest amount of soybean sprouts you have ever seen! When ordering, check the sizes, as they will be bigger here than anywhere else.
Before sitting down, make sure you understand the ordering system for a seamless experience, as there will often be a line, and you don't want to hold it up.
Working hours: 11:30 AM– 3:00 AM (closed on Wednesdays)
Google maps: https://goo.gl/maps/yjkMetFfPAYyP7Ry8
---
Are you drooling already? Any of these ramen shops is a great choice, whether you like a hole-in-the-wall greasy ramen experience or that fancy artisanal twist on this comfort food. All walking distance from Shinjuku station, and most open 24/7 or until dawn, there's great ramen to be found anytime!