If there is one place in the world where analog records still hold its allure reminiscent of retro Tokyo. Vinyl bars have been spawning in Tokyo's back alleys since the 1970s. Vintage 33s and 45s records have seen consistent growth even in the age of music streaming until the novel coronavirus limited the outdoor scenes. But we believe the Japanese record bar tradition is here to stay. Come down a road of nostalgia with us to the best vinyl bars in Tokyo.
Continue reading and learn why these vinyl bars in Tokyo are a time capsule, Old is gold
The Vinyl Bars in Tokyo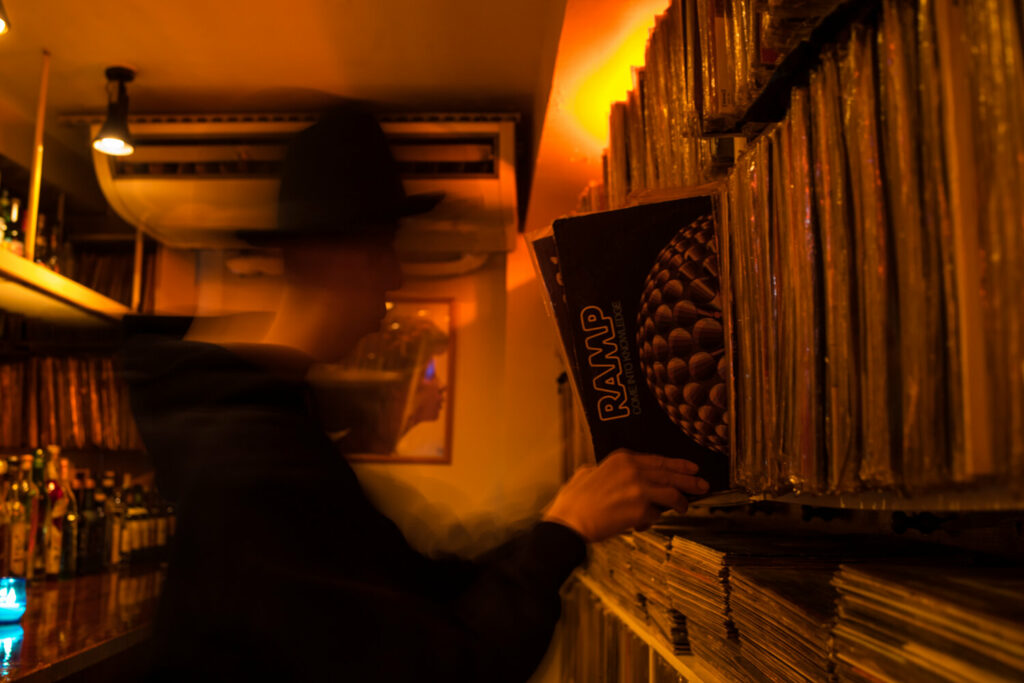 Little Soul Café, Shimokitazawa
Enter the cultural vogue with more than 14,000 records at this music bar where the genre aired alternates from old-time favorites of funk to Jazz, from disco to soul. An audiophiles' paradise this bar has been quite a sought-after name amongst the foreign record buyers and record collectors in the past decade. With an intimate seating of 12-15 people, the Vinyl-fan owner's interactions are often quality as he shares his passion with the guests. Let the music take you places as you sip on any of the fast-moving 100 rum brands here.
URL: https://www.littlesoulcafe.com/
General operations hours – 7 pm to 2 am
Price Range: $$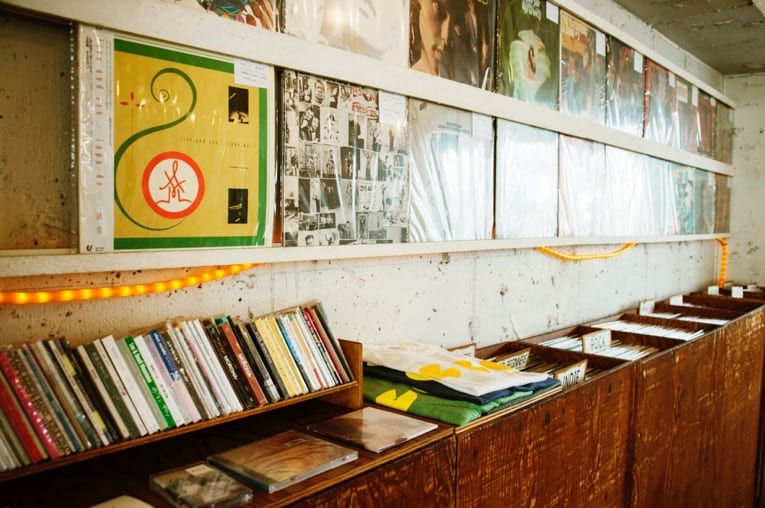 City Country City, Shimokitazawa
Take refuse at this eclectic record store and café in Tokyo's neighborhood of "vintage everything" also known as Shimokitazawa. A newbie opened in 2006, "City Country City" effortlessly aces the dining experience without letting the music be the footnote. Staged on a fourth-floor office building, is proof that all good things have hidden doors. An array of vinyl stacked across the wall represents genre ranging from R&B to acid folk to house to Chicago Jazz with the freedom to listen to any disc of your liking.
URL: http://city-country-city.com/
General operations hours – 12 pm to 1 am
(Saturdays, Sundays and public holidays) – 12 pm to 11 pm
Price Range: $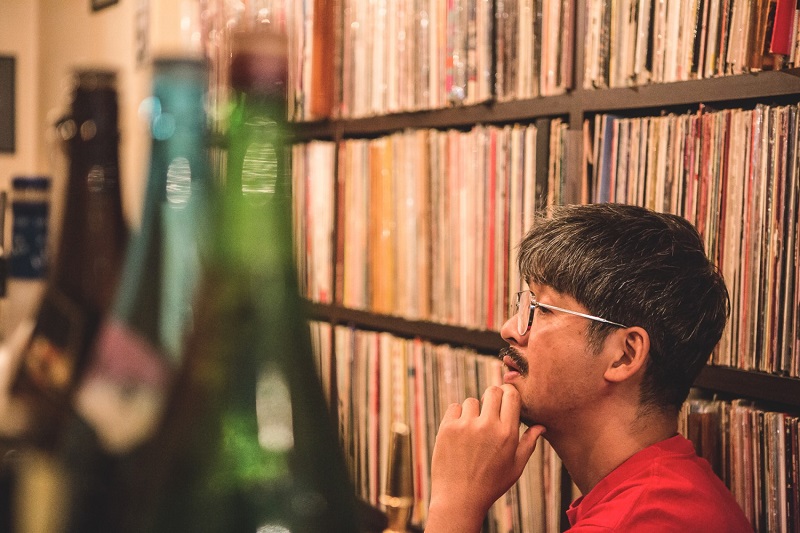 Upstairs Records & bar, Shimokitazawa
Celebrated Makoto Nagamoto opened his second-hand Vinyl bar in 2017. A matchbox, five-seater store and bar stacked with folk, funk, rock, classical, disco, and even house records, available for purchase. For true indulgence try the highly-esteemed rarely found bottles of Whiskey and Gin collection from the counter.
URL:https://www.instagram.com/upstairsrecordsandbar/?hl=en
General operations hours – 5 pm to 1 am
Price Range: $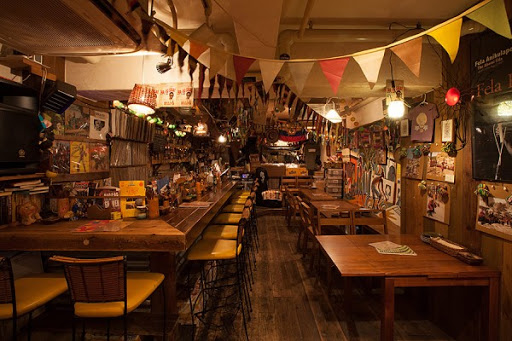 World Kitchen Baobab, Kichijoji
A music lovers free-spirited bar, Baobab has an ease about the place starting from the way the music flows in through 3,000 records. Shinji Ikuda, the bar owner, had gone handpicking the vinyl, woven tapestry, handicrafts and antiques that grace the walls all belonging to Africa, Caribbean, Central and South American roots. The bar plays everything from reggae to vintage R&B stocking about 100 Caribbean rums and other international liquors.
The food renditions here from around the world are just another reason why this bar is super suave; they have white fish baked in herb sauce with couscous, coriander ground chicken taco with jerked chicken, and even a Turkish snack saba-sand (a mackerel sandwich specialty from Bosporus). 
General operations hours – 6 pm to 12 am
Price Range: $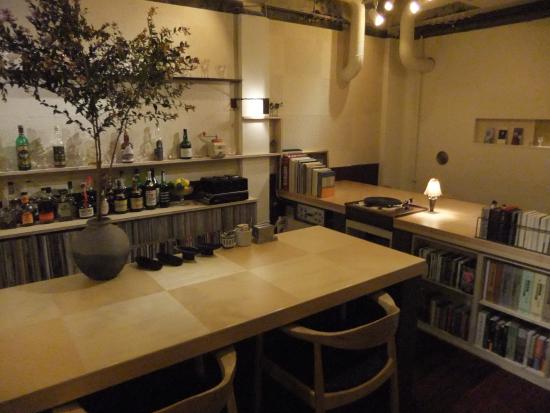 Ahiru Sha, Shinjuku
Smooth whisky and warm vinyl evenings, Ahiru Sha, guarantees a musical affair at the least. While the spread of titbits is conservative but a no-menu bar spices things up sprucing spirits with seasonal ingredients alongside an excellent quality vintage sound system make for a desired retro evening while you sink into the leather chairs. Owner Shuhei Okamura has a collection of 2,500 records and is well known for tweaking his 1950s sound system, giving even the new tracks an older lived-in sound texture.
URL:https://www.ahiru-sha.com/
General operations hours – 5 pm to 3 am
Price Range: $$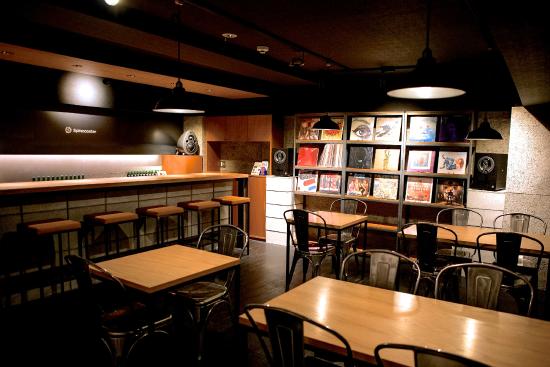 Spincoaster, Yoyogi
Launched by a music media company in 2015, turntables, speakers and amplifiers combine high-resolution audios with analog sound systems for a vintage vibe. The curated playlist branches out between different eras and genres, frequented for group anime listening sessions, streaming live concerts, and private get-togethers.
General operations hours – 2 pm to 12 am
Price Range: $$
Garageville, Chofu
This Tokyo's record den is a cave for all; the intentional dedication to diversity makes it a happy place for music lovers of all generations. Garageville makes up what it lacks in location, by serving up a selection from classic rock to world music to Jazz and everything you can imagine. You are in for a treat, especially when considering the beverage line up; showcasing 20 different craft brews from Asia, Europe, and homegrown Japanese breweries.
URL: https://twitter.com/garageville1
General operations hours – 5 pm to 12 am
Price Range: $$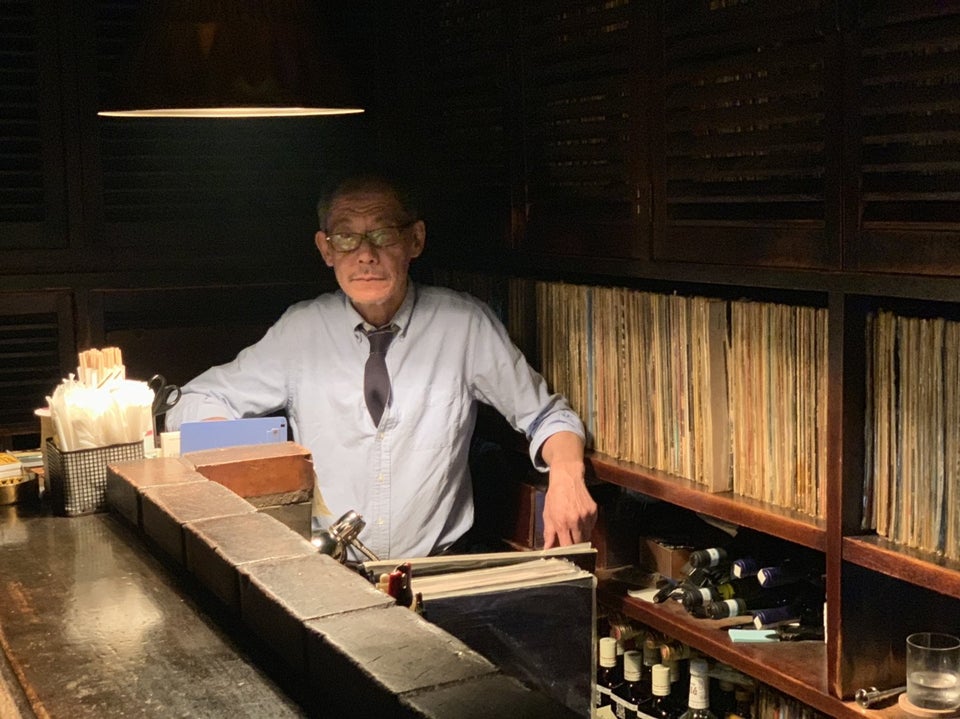 Grandfather's, Shibuya
This acclaimed bar from 1971, with its retro charm and vintage ambiance is where you are in good hands to get vinyl-soaked. Grandfather started in the 70s mostly playing rock & roll cuts from 50s and 60s while nowadays they play 70s rock, pop and soul from their collection of 2000 curated pieces of vinyl. The interiors remain preserved, adding to the retro-charm of Grandfather's vibe. Dig into the humbly priced menu of classic cocktails, scotch and whiskeys or munch on the famous Atarime (soy sauce pickled, dried, grilled squid).
URL: http://www.grandfather.jp/shibuya/
General operations hours – 5 pm to 2 am
Price Range: $
J.B.S., Shibuya
At J.B.S., the playlist is smoking, sexy, and impeccably selected with over 11,000 record sleeved and alphabetically arranged instruments. Jazz Blues Soul Bar is a vinyl sanctuary owned by Kobayashi Kazuhiro who opened it about two decades ago. Music being at the centre of the experience, Kobayashi showcases that by displaying the sleeve for the guests to follow after skillfully selecting the tracks.
URL: https://tabelog.com/tokyo/A1303/A130301/13123950/
General operations hours – 7 pm to 11 pm
Price Range: $$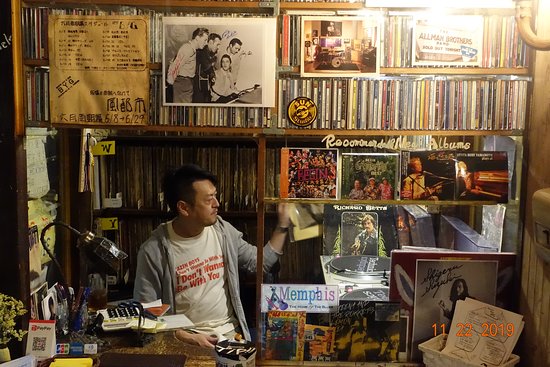 B.Y.G, Shibuya
A legendary bar from 1969 with its dimly lit atmosphere of 3 floors connecting through a spiral staircase, the look is a bit of both avant-garde and everything funk with customer-drawn graffiti and vintage music posters. B.Y.G initially opened as a live music venue, but nowadays the ground floor serves up patron requests from classic rock to Jazz.
PC: TripAdvisor
General operations hours – 5.30 pm to 2 am
Price Range: $$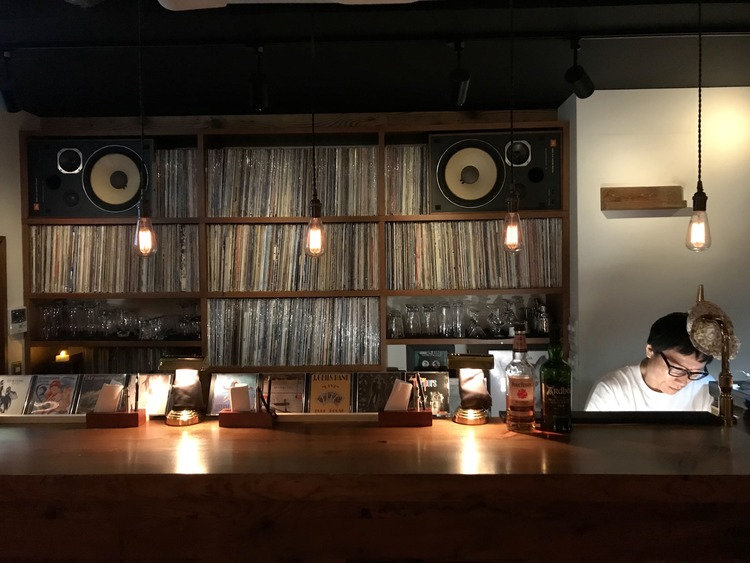 Dogenzaka Rock, Dogenzaka
Here, the drink menu mainly focuses on single malt scotch, American bourbon and Japanese whiskey perfectly complementing the owners' western rock & roll genre records. Equipped with about 4,500 analogue records the guests are encouraged to send requests creating a curated playlist by guests and the owner Yuji Ido.
URL: http://www.dogenzakarock.com/
General operations hours – 7.30 pm to 5 am
Price Range: $$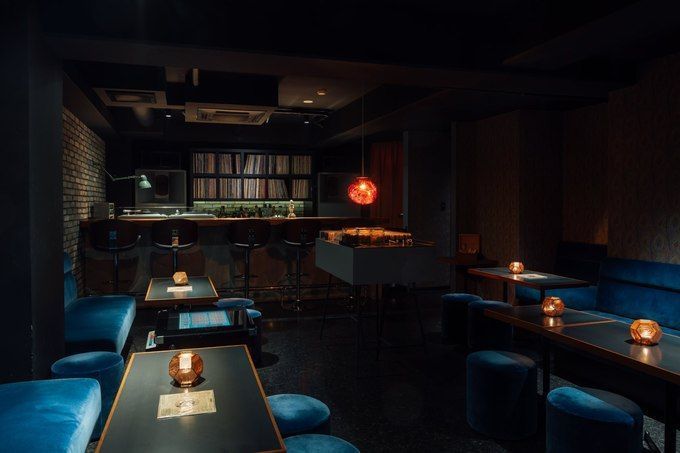 Record Bar Analog, Dogenzaka
A speakeasy devoted to underground music, with an excellent vinyl collection played on Garrard 301 vintage turntable designed for B.B.C. in the 1950s. Period Altec speakers and a range of poised cocktails are just another reason to hang around at Record Bar Analog.
PC: favy.com
URL: https://analog-recordbar.com/
General operations hours – 8 pm to 3 am
Price Range: $$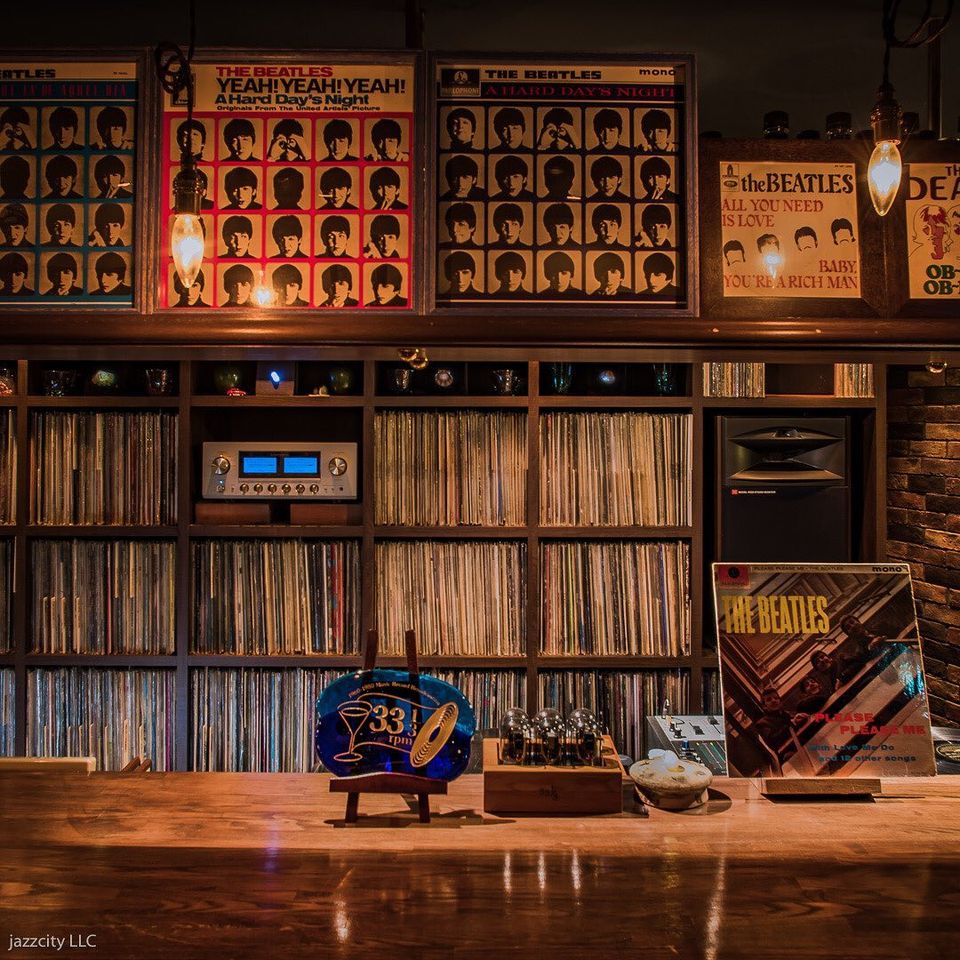 Record bar 33 1/3rpm, Dogenzaka
Opened in 2014, Record bar 33 1/3rpm owner has an extensive Vinyl collection of 10,000 records who has been a passionate record collector since his college days. Classic and Japanese rock, alongside pop, are the popular genres. Seasonal fruit fizzes, local takes on whiskey cocktails and perfectly executed highballs make for an unforgettable old-school vinyl experience.
URL: https://www.33-1-3rpm.com/
General operations hours – 6 pm to 12 am
Price Range: $$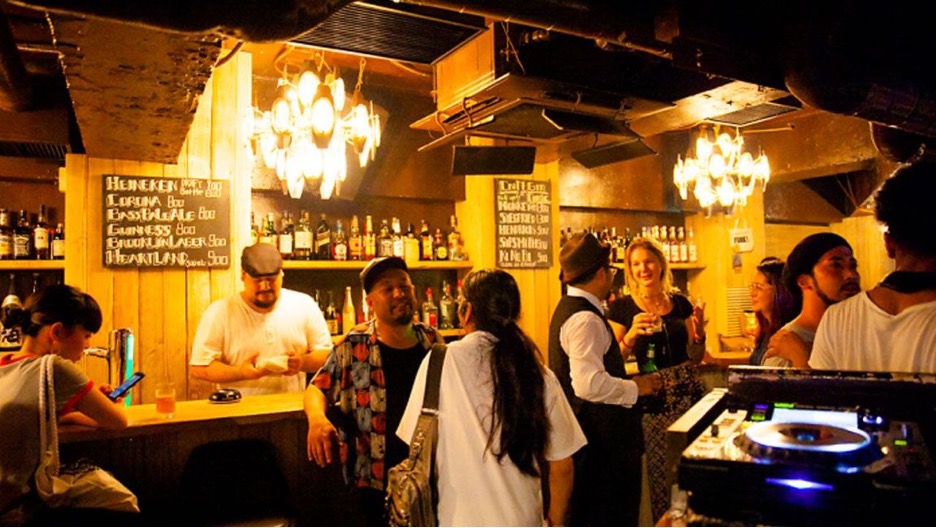 Bar music Dogenzaka
Drawing on the concept of old meets new, owner and D.J. Tomoaki Nakamura brings in the timeless with the fresh flavors of acid Jazz all under one roof paired with a carefully selected wine list. Dust off the record jackets while you rummage through the records sipping on an Espresso cooler infused in the expression of a time gone.
URL: http://www.musicaanossa.com/bar_music/
General operations hours – 7 pm to 12 am
Price Range: $$
---
And that is our complete listing of vinyl bars in Tokyo. Looking for Cocktail bars? Check out our Top 8 Cocktail Bars in Tokyo article.