Update: It appears that Gatsby House closed in the fall of 2017. 
After entering Gatsby House, you are first greeted with a large, sparse lounge space, with minimal decorations save for the classic bath-tub that patrons seem to enjoy taking photos in.  If you'd rather get your drink on right away or can't wait to enjoy the music, make your way through the doors to the main floor.  Although relatively small in comparison to many of Tokyo's other popular venues, the main floor boasts something that no other club in Tokyo has: an elevated DJ booth surrounded by water fountains!
Towards the back of the main floor is the bar area and even a darts area, although this is probably not a good idea to use during very crowded events.  Off to the side of the main floor is a partition with several VIP tables.  Hidden away in back rooms from the view of peering eyes, VIPs who are feeling a bit swankier can also enjoy gambling tables and even a private jacuzzi room.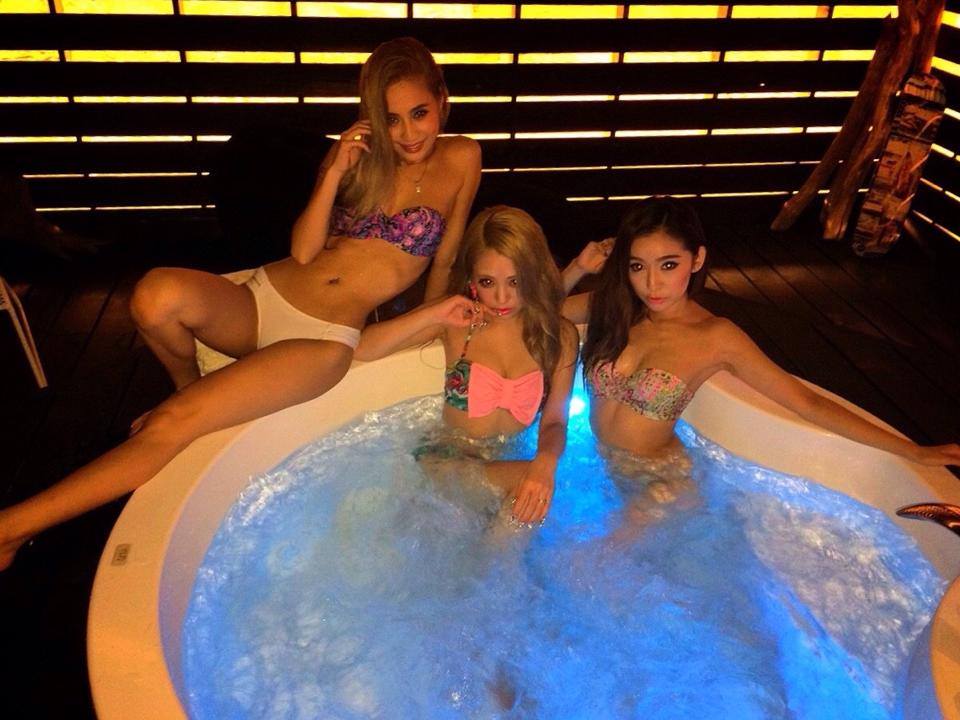 In terms of sound, different days and events feature different genres of music, so it's worth checking the schedule ahead of time if you're picky.  This, however, leads to quite a bit of difficulty as the venue itself does not seem to post much of an event schedule publicly, and finding any information at all could involve intensive rummaging through sites such as Facebook or iFlyer.  The sound system is quite good, especially for techno, psytrance, and tech-house, but may sound harsh for genres such as EDM.  Big name international artists play here on occasion, and it can be a real treat to see them in such an intimate venue.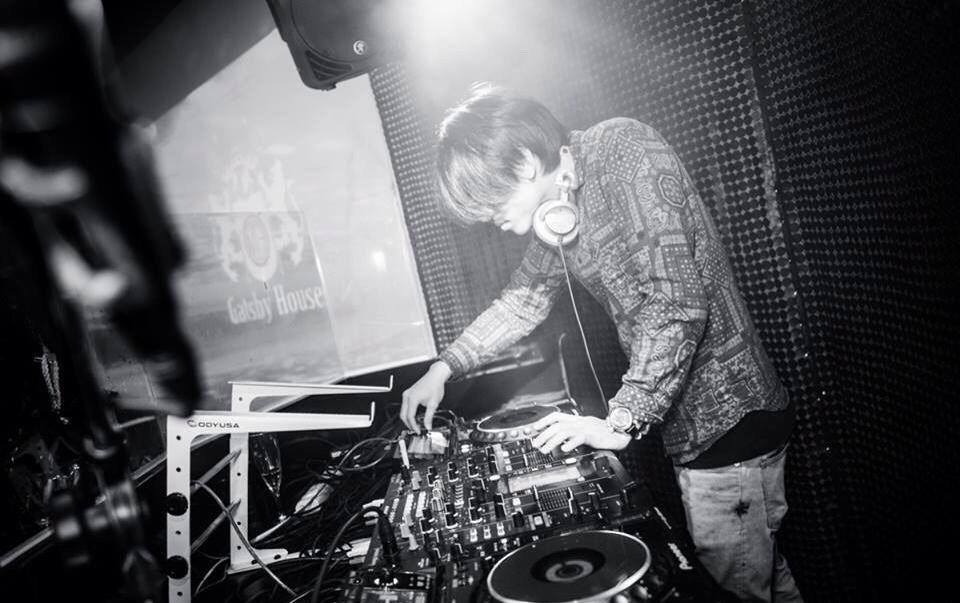 Like the musical genre, the entrance fee can also vary widely from day to day, and obtaining discounted entry can prove difficult for many events.  This is not one of Tokyo's cheaper clubs to visit when a major artist rolls through, especially if you're a guy.  Many of the events offer lower pricing or better discounts for female patrons though.
The customer base is tricky to describe for someone who has never experienced Shinjuku clubbing before.  The regular customers tend to gravitate towards psytrance, techno, progressive, and tech house sounds, and many of them are the same customers who used to frequent Shinjuku's formerly much livelier club scene before its sharp decline due to the increasing presence of "ora ora kei"  types and the subsequent increase in fights.  Not wanting to repeat the mistakes of its predecessors, Gatsby House maintains strict door security.

Speaking from personal experience, I have never witnessed a fight or any aggressive behavior in this venue.  Customers' age range tends to hang around mid 20's through early 30's, but it's not unusual to see young women barely 20 years old, or old-school clubbers in their 40's or 50's.  The vast majority of the customers are Japanese, with a sprinkling of mostly long-term-resident foreigners (often Latin American or European).  There is usually a good balance between men and women, but it should be noted that this is not a pick-up spot, particularly as many of the customers know each other and/or know the staff.

It is, however, a good place to make friends with people who are interested in the same music/music scene, and solo customers should not feel intimidated to enter alone.  In keeping with Shinjuku clubbing tradition, the customer base includes hostesses, hosts, barmen, DJ's from other venues, fashion industry people, and a good number of former models.  Unlike Roppongi clubs, where one can often find people from such professions going out to seek attention or to even scout for new customers, in Shinjuku it's more about them being able to hang out with their friends with a sense of privacy, enjoy the music, and loosen up away from the prying eyes frequently cast upon them in a work-related setting.  If you've always wanted to meet some Japanese folks who exist outside the bubble of predictable office workers, this can definitely be a good place to start.
One final thing to note:  Gatsby House usually opens from around 10 or 11pm, but customers do not arrive until quite late.  You might walk in here at 1am and think it's dead.  The best thing to do is just be patient, as the place will more than likely pick up quite a bit as it gets later.  Japanese clubbers, in general, tend to go out much later than their Western counterparts, and the Shinjuku crowd, in particular, go to clubs even later.
Gatsby House is not typically a place that tourists would think to venture to for a night out in Tokyo, but if you are either looking for a good music event or want to enjoy a more underground luxury VIP experience without the attention-whoring pretentiousness of Roppongi,  this place could be what you are looking for.  Just make sure to check the event info first.
 Pros
 Fountains and a DJ booth? Yes, please.
Great sound system.
Private jacuzzi for the ultra VIP

Crowd is really into the music (most of it more underground than mainstream)
 Cons
 Difficult to find
 Events are not always on the calendar on the site
 Headlining DJs will make the event quite expensive, especially for guys
 Venue is quite a bit smaller than options in Shibuya/Roppongi
Summary:
Hands down, the best of the current crop of Shinjuku clubs is also one of the newest additions to the area: Gatsby House.  It's far from massive and can be quite difficult to find, but this gem tucked away unassumingly towards the back of Kuyakusho Street, is Shinjuku's diamond in the rough.  The entrance is nondescript and easy to miss, but once you venture down the rabbit hole to get inside the club, its unique atmosphere makes the journey worth it.