One major area that has put Tokyo on the global fashion map and made it a must-visit place for all the style enthusiasts is Harajuku. Harajuku street style has attracted many eyeballs due to its wild, colorful, limitless, and unconventional fashion sense.
Of late, the media is abuzz with the slow death of Harajuku's fashion scene with many style experts blaming it on the ever-increasing popularity and access to fast fashion brands.
However, those who know Harajuku by heart and visit the area often can say that all these rumors are not entirely true. The vibe of the area and its quirky street style is very much alive.
So, if you have also wondered what's so unique about Harajuku and its fashion influence that's always making news, then keep on reading as we answer the most asked Harajuku style questions.
What is Harajuku fashion?
Harajuku is a buzzing shopping district located in Shibuya around central Tokyo. The area is easily accessible by train from Harajuku station on the JR Yamanote line or Meiji-jingumae Station on Tokyo Metro's Chiyoda and Fukutoshin lines.
Harajuku fashion is a term that has become associated with the area due to its major influence on street fashion and trends, all thanks to an array of eclectic fashion boutiques in the area and the quirky yet tastefully dressed youth that crowd the Harajuku streets.
When someone mentions the term Harajuku fashion, you may think of striking attires that are reflective of the kawaii culture or dark ensembles that represent the gothic fashion. But you may be surprised to learn that high-end streetwear has grown in popularity. Therefore, Harajuku's fashion scene is simply not about just one particular trend or style.
Harajuku Fashion: 6 Unique Styles
When it comes to Harajuku fashion, the sub-styles could be endless and as free-spirited as you can get. But here are a few trends that have become popular and synonymous with Harajuku in the last few decades:
1. Ko-gyaru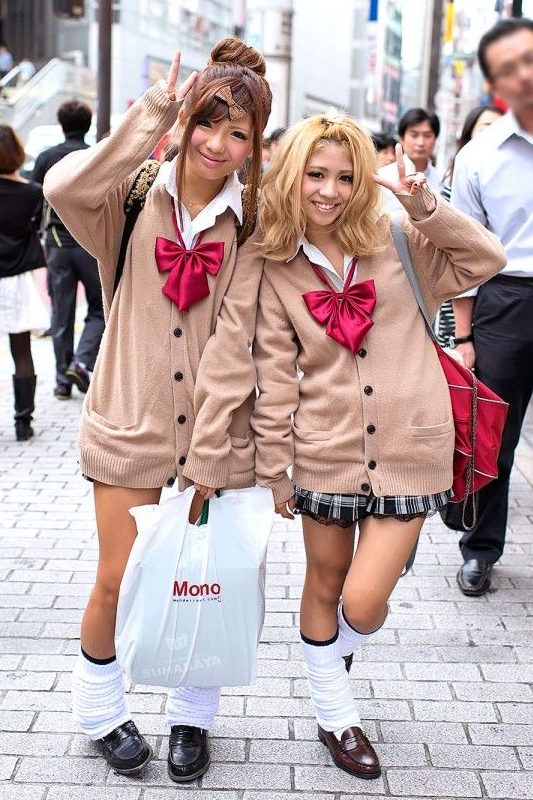 Kogal or Ko-gyaru is a trend that gained popularity in the early 1990s and is heavily inspired by a typical high school uniform.
 It involves mostly young girls getting dressed up in a shirt, miniskirt, leg warmers, or loose socks and platform boots; with dyed or bleached hair and tanned skin. And these girls refer to themselves as 'gyaru', which literally means 'gal or girl'. 
2. Cosplay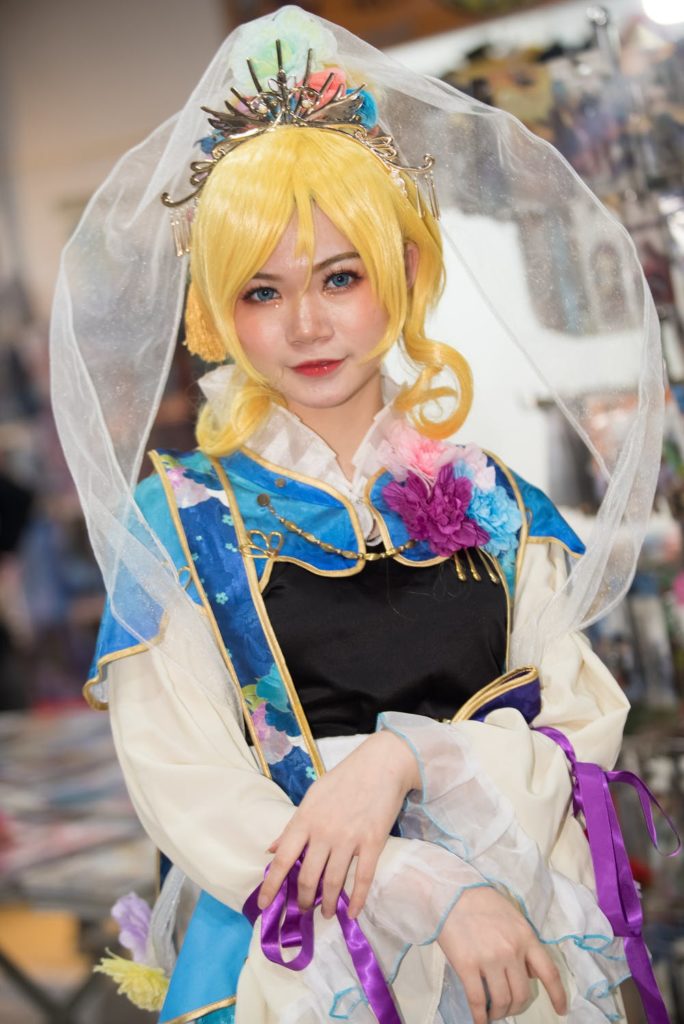 It goes without saying that Harajuku and cosplay go together like bread and butter. Being one of Japan's favorite hobbies, 'cosplay' or 'costume play' is practiced by many men and women as they dress up as their favorite manga or anime character.
While there are many cosplay events like the World Cosplay Summit that are organized all around the year, you would often see many cosplayers bringing to life their favorite anime characters and strutting around the Harajuku streets.
3. Lolita
Reminiscent of Victorian clothing and makeup, the sweet Lolita fashion is for anyone who wants to bring her inner princess to life. The signature look includes voluminous dresses with many frills , lace, and pastel colors. The makeup will be soft, with girls also wearing wigs and hair bows to enhance their look.
There's also an alternate dark, gothic Lolita look that's quite popular in the Harajuku fashion circle.
4. Decora Kei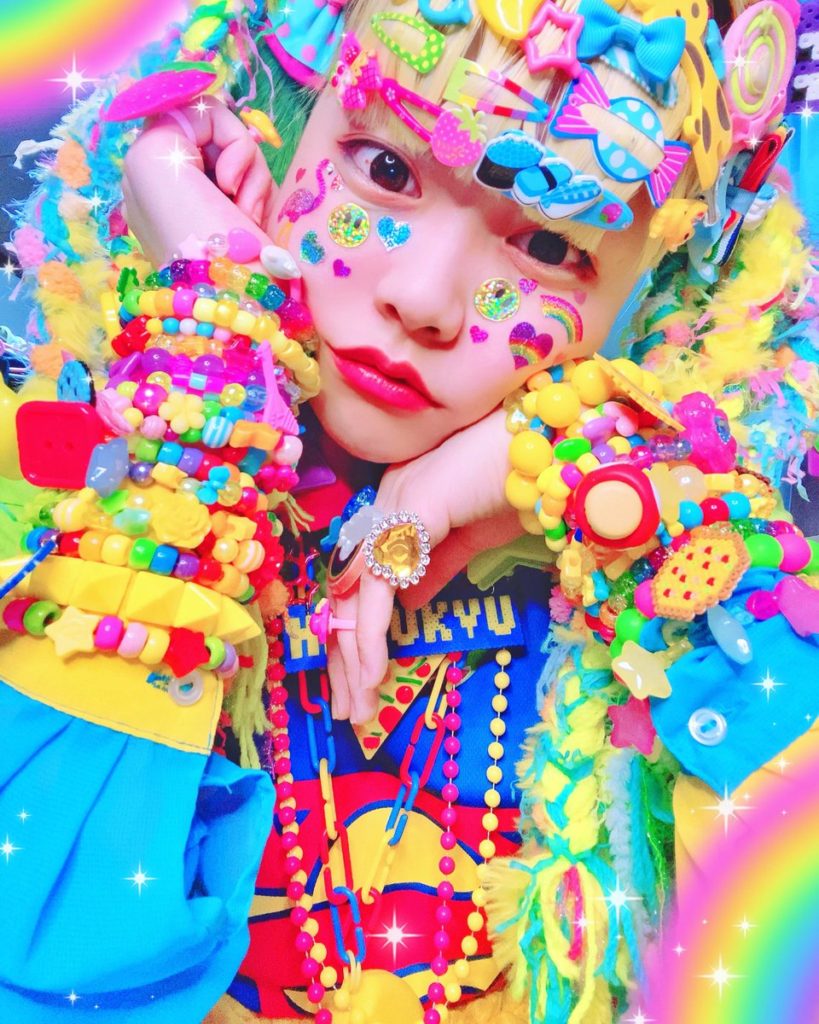 Gaining popularity in the mid-2000s and still being adapted by many, Decora (meaning decoration in Japanese) fashion is all about going vibrant and cutesy. This playful style features a bright color scheme with a significant focus on hues of pink and purple, and the outfits often feature tutu skirts or accents inspired by characters like Hello Kitty and The Smurfs.
The decora look isn't complete without the over-the-top accessories like elaborate hairpins, bows, clips, layered necklaces, and rings that make one stand out from the crowd.
5. Punk-rock
A look that's quite popular with men and women alike is the punk fashion that has its roots in the punk rock music that became famous in London and New York in the 1970s. This edgy style is mostly based on an all-black or dark look with elements like a leather jacket, dark makeup, studs chains, and black hair.
 A cute-punk look has also become quite popular in the last decade that mixes the punk elements with cutesy skirts, dresses, and ribbons – thus allowing fashion enthusiasts to have the best of both worlds.
Street Fashion
High-end street fashion is exploding in popularity in Harajuku. While not as flashy or dynamic as the above styles, young Japanese millennials flock to Harajuku to pick up the latest drops. This look often includes oversized shirts or hoodies that start at 30,000 Yen (300 USD), and the latest must-have sneakers. If that sounds expensive, it's because these streetwear brands deliberately make a limited amount of pieces to increase the demand. Check out the second-hand shops around Harajuku where you can pick up cheaper streetwear items.
Stores like NUBIAN are leading the trend, with their limited time drops which change weekly. In 2019, NUBIAN hosted Post Malone's merch line, and it had a line stretching around the block. Other popular stores are FR2 (F$$CKIN RABBIT 2) and Lazy Hazy Planet.
How to dress the part?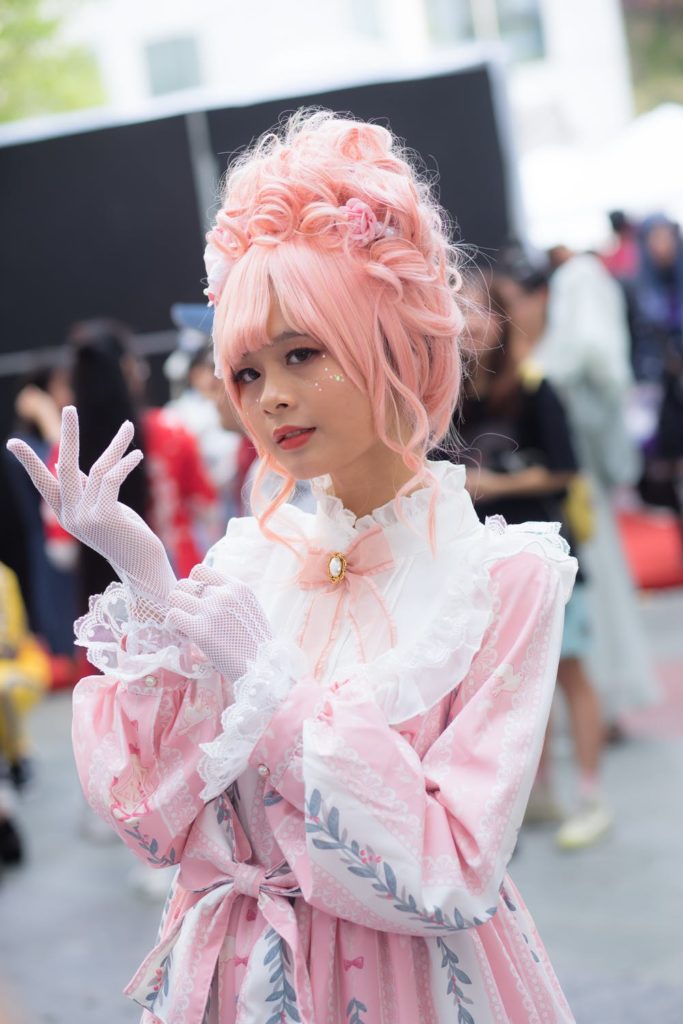 Now if you think that one has to dress up a certain way to be a part of the dapper Harajuku crowd, you're totally mistaken. You can still bring a bit of the fashion culture from Harajuku into your look without having to go all the way for a makeover or buying a new wardrobe. 
You can always infuse elements from your wardrobes like retro shirts, quirky accessories, kimonos, or vintage dresses to come up with a style that reflects your personality. Harajuku fashion is like a phenomenon that allows you to get creative in multiple ways, so play with your makeup, wear crazy wigs, and try things that you've always hesitated to adapt to your look.
If not, there are many photo studios in the area where you can rent lolita or cosplay costumes, get yourself snapped, and live your Harajuku fashion dreams.
What does it look like in the current times?
Since Harajuku's fashion scene is always evolving, you would now see people in the area dressed up in androgynous outfits or a mix of casual, comfy attires; that's a massive change from the previously famous vibrant, quirky style. Athleisure fashion, oversized clothing, and a fusion of trends have become a norm in present-day Harajuku.
Harajuku fashion has always been about self-expression and creativity, so even if there are far fewer people dressing up in the gothic or kawaii looks, they're still bringing their creativity and passion into their style statement and dressing up the part.
So, to say that Harajuku style is dead would be quite wrong, as the fashion scene there is still fresh and alive, and the area is still pretty much in the hearts of all fashion aficionados.
---
Have you been to Harajuku before? Let us know in the comments!