Japanese convenience stores (Konbini in Japanese) are an integral part of one's life in Japan and serves as a life savior more often than you might think. From ATMs to packed meals for those late-night hunger pangs, convenience stores in Japan would have you covered for almost everything you need to run your daily life smoothly.
With over 50,000 convenience stores present across the country, you would find one in your proximity no matter where you live in Japan.
So, if you've ever wondered about what all you can find at a konbini or are not sure about how to interact with the store staff, here's a quick guide to follow that can make your convenience store experience trouble-free.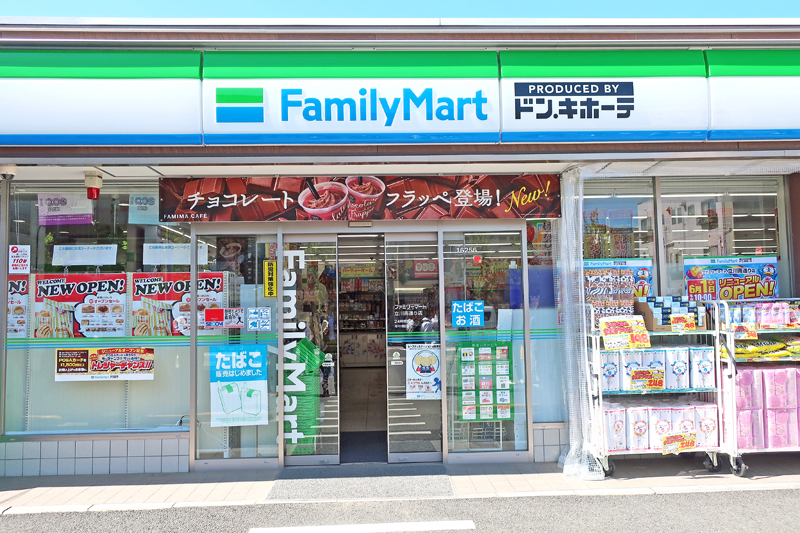 Convenience Store Chains in Japan :
While Family Mart, Seven-Eleven, and Lawson are the most common and popular convenience store chains in Japan, you may also find Daily Yamazaki, Ministop, and Circle K Sunkus in many parts of the country. You'll often find the three leading konbini chains located next to or near each other. Therefore you can always pick what you are looking for from at least one of these stores.
Further, some of these convenience stores also have different offshoots. For example, Lawson has Lawson 100 stores offering 100-yen products, and Natural Lawson offers vegan, low-calorie meals and organic beauty products.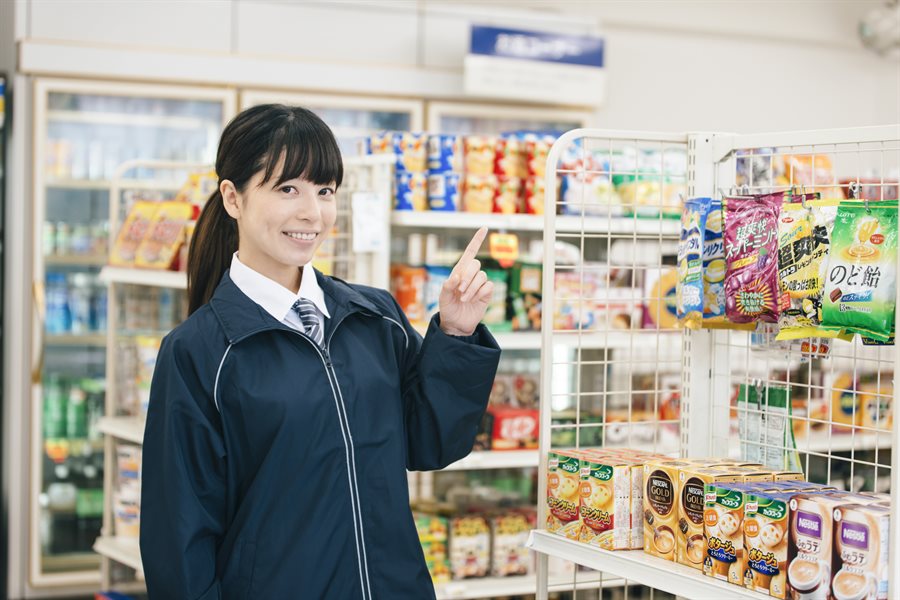 Basic Japanese phrases to know :
These convenience stores serve as a self-service shop where most products are displayed on the shelves with proper labels giving information about the products. But, at times, you might find yourself reaching out to the store staff for any help or additional information.
Therefore, you should know about these common Japanese phrases that can be heard at convenience stores:
Otsugi no kata douzo! – Next in line, please!
Pointo ka-do wa omochi desuka? – Do you have a point card?
Obento atatamemasu ka? – Would you like your food to be warmed?
Supu-n/fo-ku/ohashi ha otsukai ni narimasu ka? – Would you like a spoon/fork/chopsticks?
Fukuro ni oiresimasu ka? – Would you like a bag?
If you are not familiar with the Japanese language yet, you can memorize these phrases that will make the interaction smooth :
Tetsudatte kurenai ka? – Can you help me?
Eigo o hanasemasu ka? – Do you speak English?
Hai – Yes
Kekkou Desu – No, thank you!
Arigatou gozaimasu – Thank you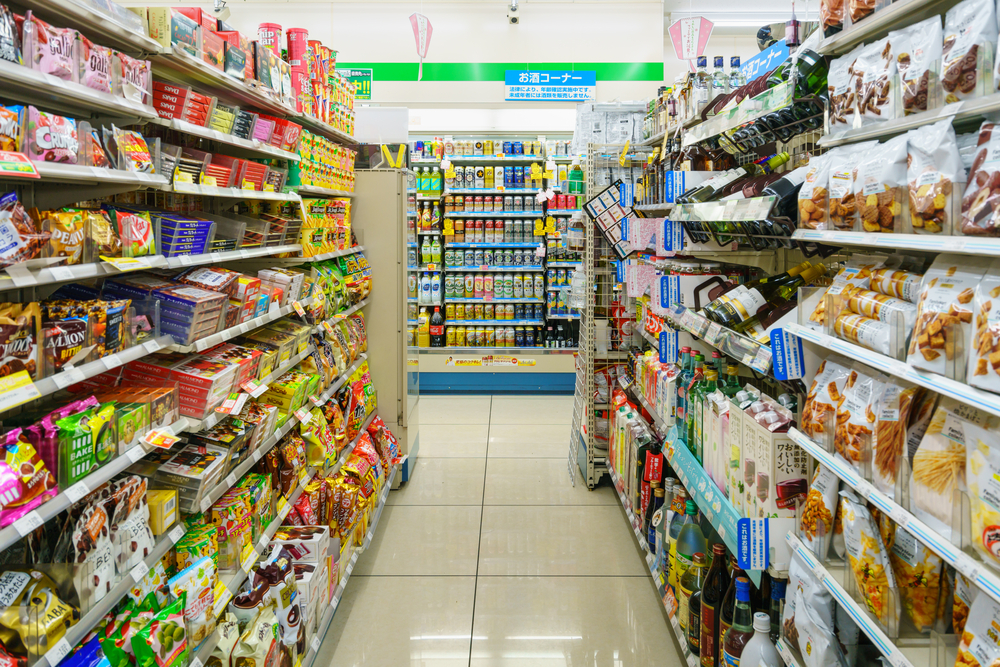 What can you find at a convenience store?
Food: It's common knowledge that you can buy a lot of packed food items from any konbini, but did you know that they also sell fresh foods and groceries at reasonable prices?
Whether you are looking for a delicious bento box or a dessert for those mid-day sugar cravings, you will find a great variety of meals like noodles, rice boxes, sandwiches, fruit salad, etc., in typically all the stores at affordable prices.
We recommend trying the honenashi (Boneless fried chicken) that's available at Lawson which is the perfect mix of a juicy chicken and crispy coating.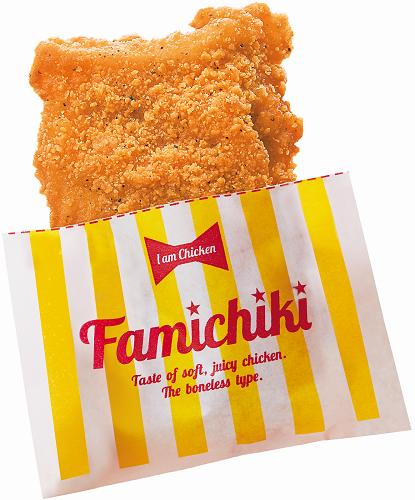 Drinks: Whether you're looking for a refreshing drink to beat the heat or a takeout coffee to start your day, these convenience stores have a wide array of hot and cold beverages that you can pick at any time of the day. We love the various flavors of iced tea available at a konbini, like oolong tea, lemon tea, and wanashi tea that are perfect for quenching your thirst.
Some of these convenience stores also carry alcoholic drinks like beer, sake, and chūhai, which you can purchase if you are of Japan's legal drinking age (i.e. 20 years or above).
Daily Essentials: Apart from drinks and food, convenience stores in Japan are also the perfect place to buy household items and everyday essentials like toothbrushes, toilet paper, masks, batteries, umbrellas, and much more.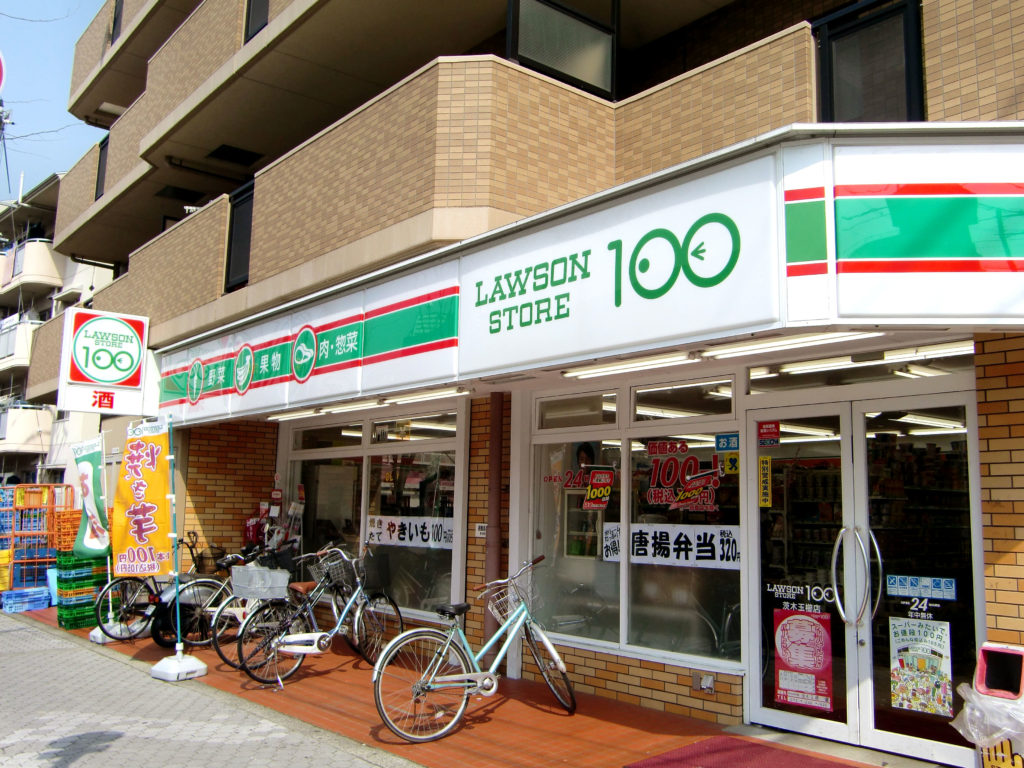 If you are out of some urgent groceries for your home, you can also find milk, bread, eggs, etc., at a konbini without having to rush to a supermarket. We recommend checking out Lawson 100 for a wide range of grocery items that are at times priced lower than many supermarkets.
What are other services available at a convenience store?
If you thought that konbini in Japan only offered goods for daily needs, you are in for a huge surprise. Convenience stores work as an all-in-one service shop where you can take print-outs, withdraw cash, and even book event tickets.
Here, we have summarized a few services that you can easily available at any of the convenience stores :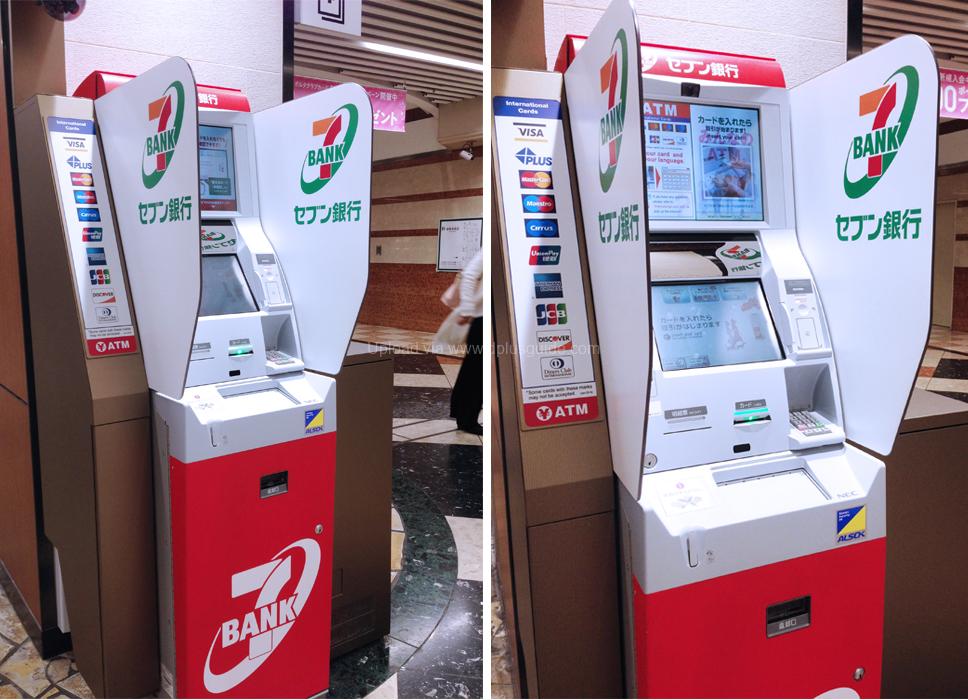 ATM: Whether you wish to withdraw or deposit money, you'll find an ATM at a lot of convenience stores that can be operated in Japanese as well as a few international languages.
Seven-Eleven runs its own line of ATMs that accepts all foreign debit and credit cards and is preferred by many foreigners in Japan to withdraw cash in case of any emergency.
Make Payments: The best part of having a convenience store near your home or office is that you don't have to go too far to pay your utility bills or online shopping bills. Many websites like Amazon and Uniqlo offer an easy payment method of "Pay at Convenience Store," wherein you can pay for your order in cash at any convenience store near you.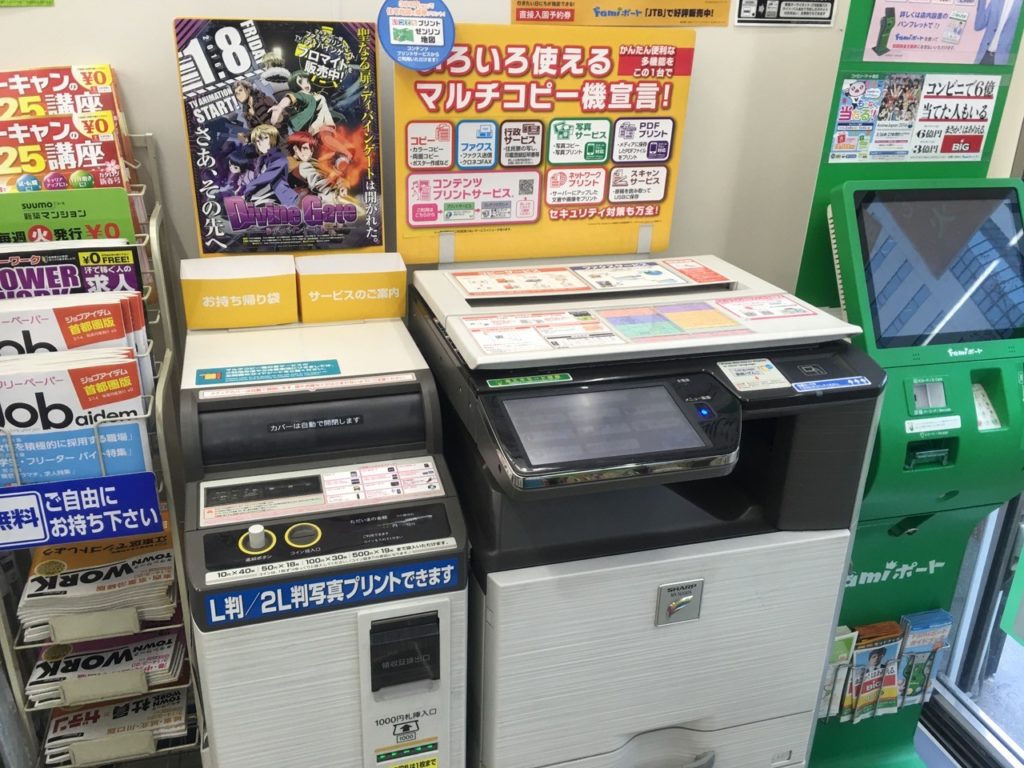 Printing machines: Need to take a print-out of your resume last-minute for an interview? Fret not, you can visit any convenience store with a printing machine, and you can make copies or print-outs of any document you need. Some of these machines have bilingual instructions, so you would be able to copy your documents without an issue.
If not, you can use an online service like Network Print which allows you to upload your documents beforehand for free, and you can simply take print-outs at any Lawson or Family Mart in an instant.
Shipping services: You can also visit a konbini if you want to receive or dispatch any parcels. Some convenience stores also offer postal services like the sale of postcards and stamps.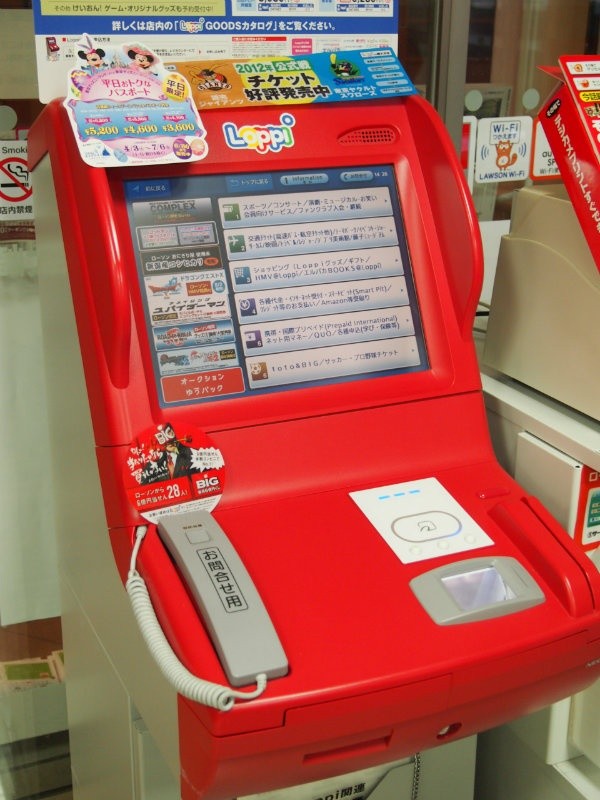 Book Tickets: Many convenience stores have multi-purpose terminals that allow you to book tickets for events or sightseeing spots like museums, theme parks, concerts, etc.
Restrooms: Last but more importantly, if you ever find yourself in an awkward situation where you can't find a public bathroom, you can always use the restrooms for free at any convenience store that surprisingly would always be neat and clean.
---
If you are not sure if the convenience store near you offers one or more of these services, you can check their official websites to know what services are available at each branch near you. Here's hoping you find this Japanese convenience stores guide helpful while you set out to explore a konbini in Japan.