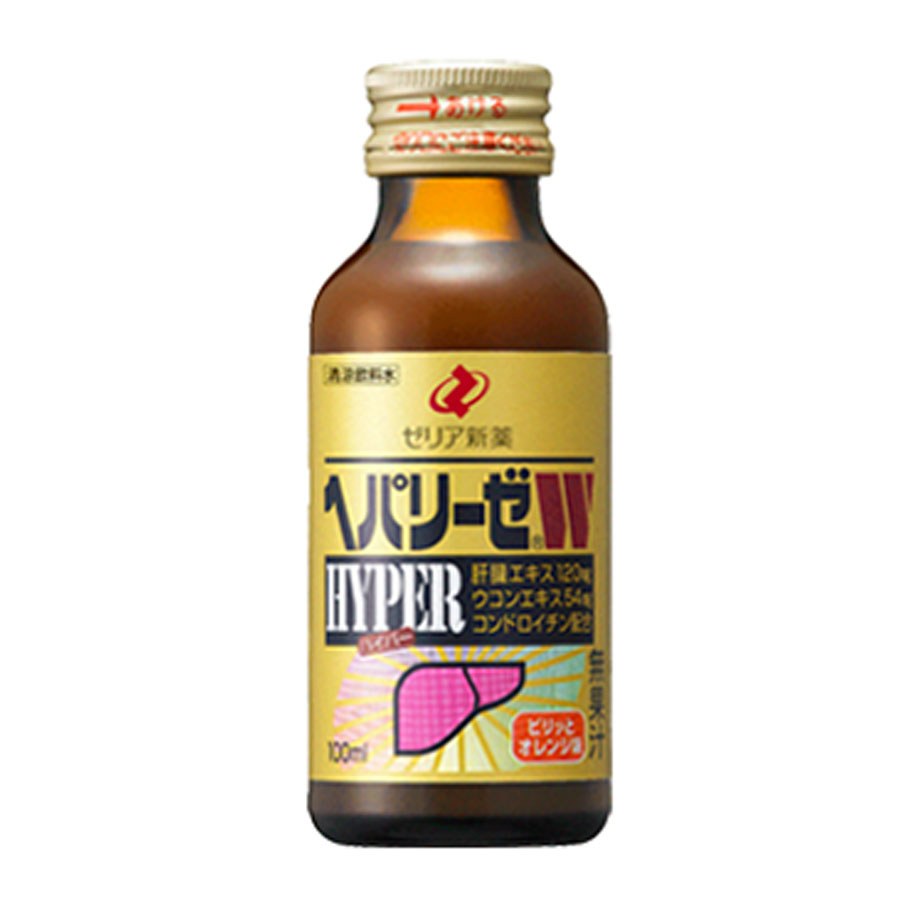 ヘパリーゼW (ハイパー)
Heparize W (Hyper)
Despite a design that suggests otherwise, Heparize is a much lighter and smoother drink. There is much less turmeric in the mix, but I liked the taste of this drink much more than the others.
Price: 360 Yen
Contains: Liver Extract 120mg, Ginger extract 54 mg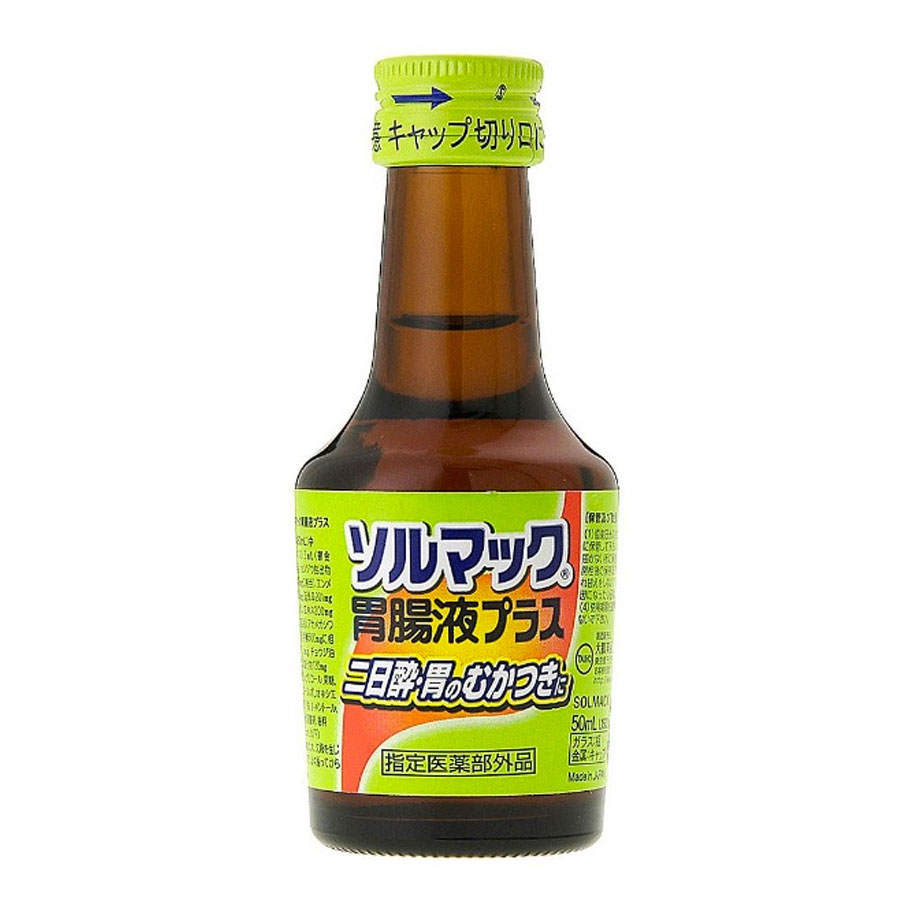 ソルマック
Sorumakku
This drink contained in a small green shaped glass container is supposed to aid with the effects of a hangover. The taste is a mixture of Chinese medicine and black licorice. Needless to say, it was the worst tasting drink of the bunch.
Price: 351
Contains: Ukon 300 mg

---
Have you tried a Japanese Hangover drink? Do you recommend a different product? Let us know in the comments.