If you are in Japan but haven't been to a Karaoke bar yet – you are missing out on the most fun activity, especially if you want to experience the Japanese culture at its core.
No matter where you go in Japan, you would easily find a karaoke bar in popular markets that serves as a perfect place to drop by to have an enjoyable time with your friends. From prominent karaoke chains to standalone outlets, there are a plethora of places to check out for your next visit.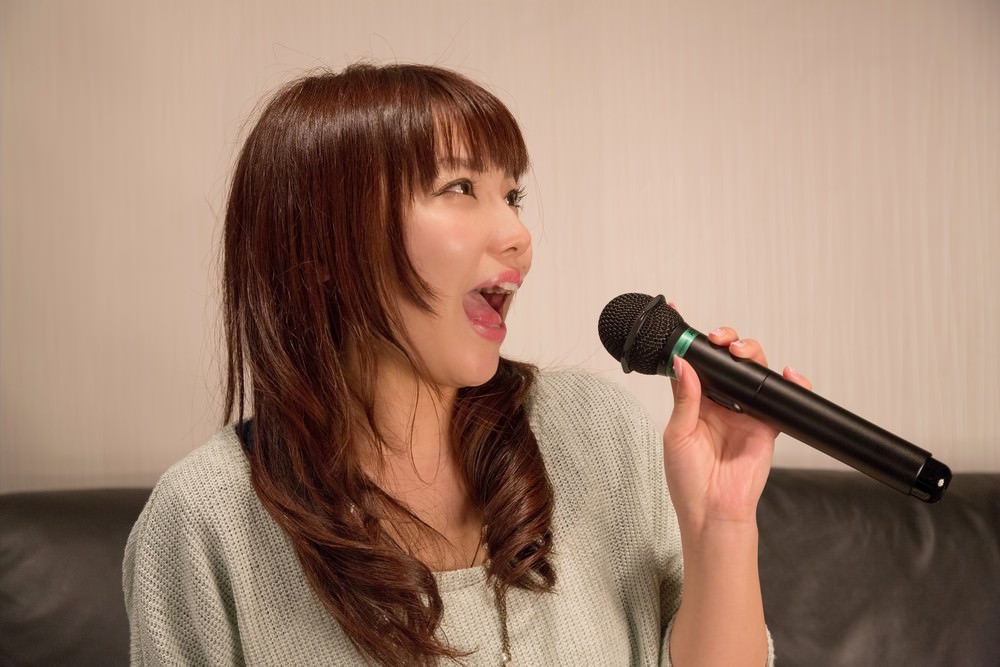 However, visiting a karaoke bar for the first time can be a little daunting, especially since not many of them would have English-speaking staff. That's why we've prepared this detailed guide for you to know all about going for karaoke in Japan so that you can have a great time without embarrassing yourself.
What is Karaoke?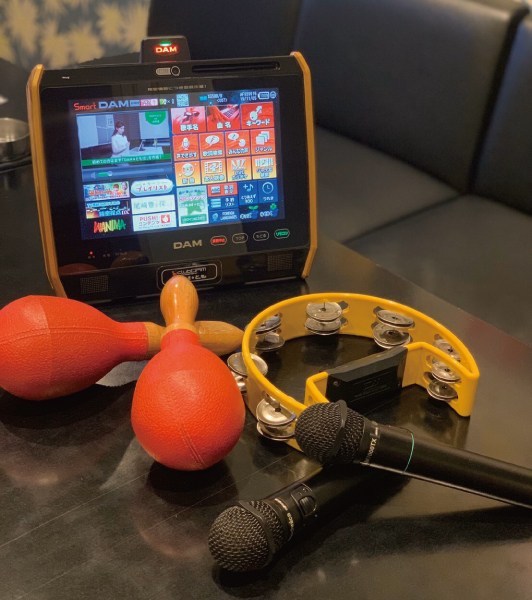 Karaoke is a Japanese word which basically is a combination of two words – "kara" or 空 which means empty and "oke" or "オケ" which means orchestra / オーケストラ- which makes empty orchestra, i.e. to sing along with recorded music.
Originating in Japan in the 1970s, karaoke soon became a widely popular source of entertainment worldwide, with many nightlife establishments and clubs introducing special 'karaoke nights' to attract more visitors.
In a typical karaoke establishment, you will find separate rooms with a karaoke system (speakers, amplifiers, etc.), a microphone, a screen or projector that displays the song's lyrics, and control panels to adjust the volume, lights, etc. inside the room.
Some Japanese-style bars or restaurants also host an open-mic karaoke night, where the guests can choose a song of their liking and perform in front of everyone instead of having a private room for their group. If you are looking to host a special karaoke night for your friends at your home/office, many places rent out karaoke equipment on an hourly/daily basis.
Where to do Karaoke?
Karaoke in Japan has become a significant source of revenue, and with more than 1,00,000 karaoke establishments around the country, you'll find karaoke chains offering an extraordinary experience from the moment you enter their space.
The most popular Karaoke chains worth checking out are below :
 Karaoke-Kan (カラオケ館)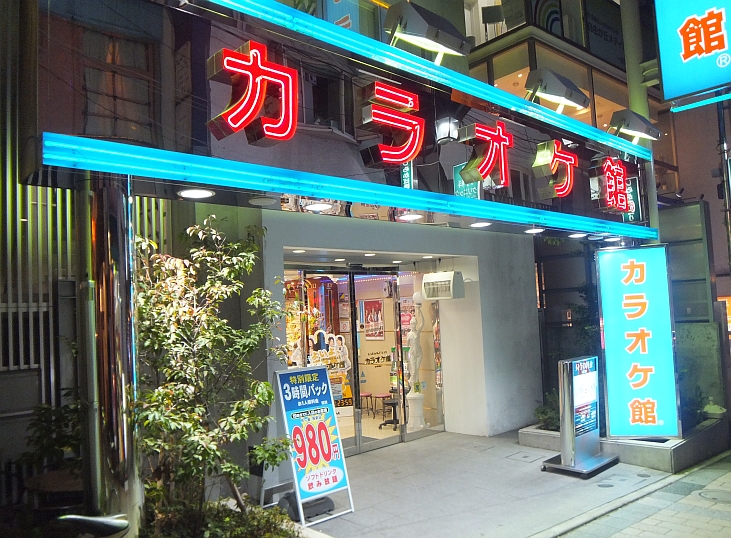 One of the most famous karaoke chains in Japan, Karaoke-kan is easily recognized with its blue and red signboard. They have stores near major train stations in Tokyo, making it easily accessible for tourists and locals looking for a place to chill after work.
(Fun Fact: Their Shibuya branch was also featured in the Hollywood movie "Lost in Translation" and is a must-visit spot for all the Bill Murray fans.)
Big Echo (ビッグエコー)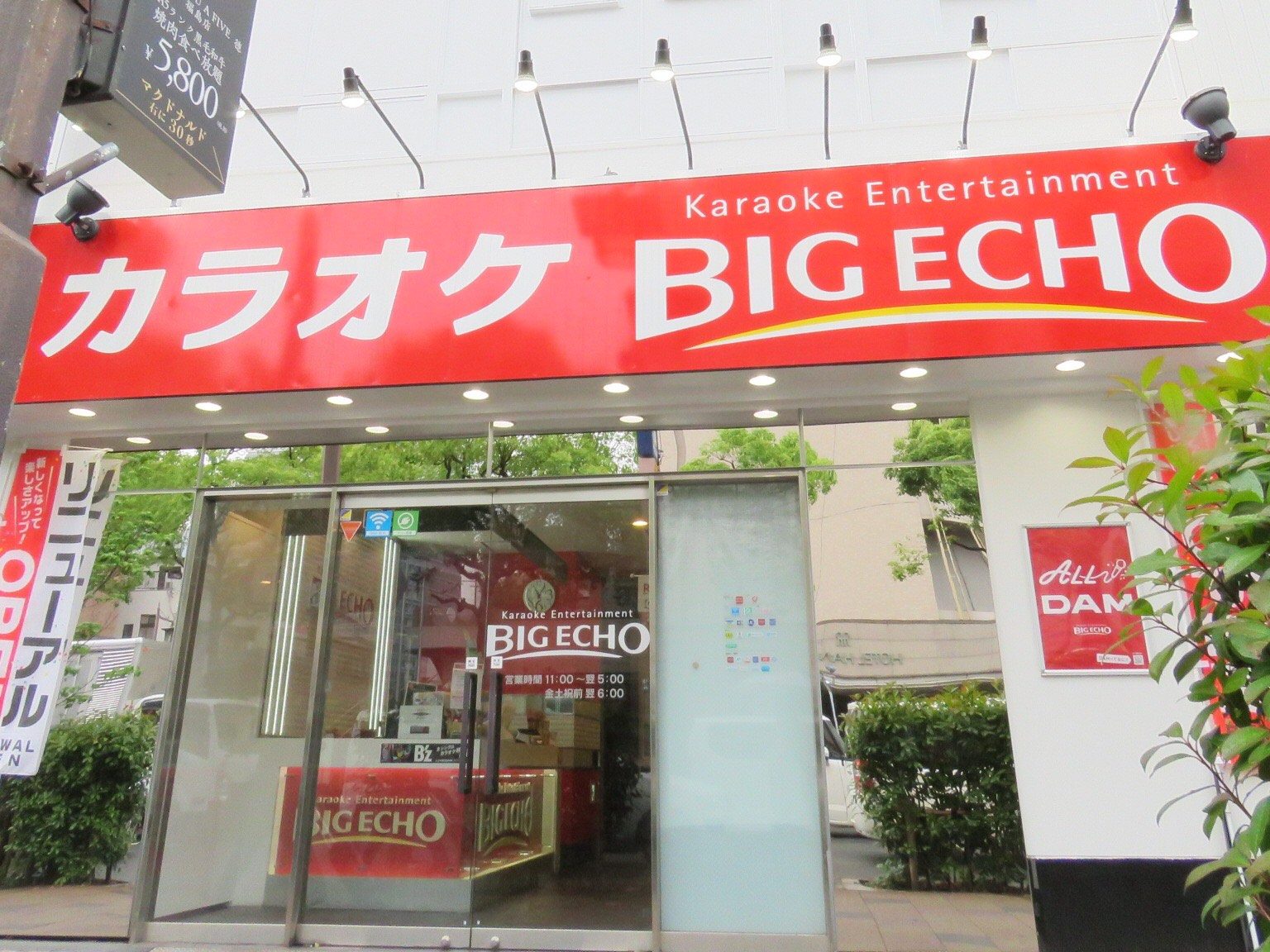 Another widely popular chain is Big Echo, which is the biggest karaoke chain in Japan. Widely known for its high-quality karaoke systems, Big Echo has a wide selection of songs in major languages (Japanese, English, Korean and Chinese) available at really reasonable prices. The best part is that they have different venues that vary in size and amenities, catering to all kinds of clientele. 
Shidax
If you are looking for a karaoke bar that also serves a delicious range of food and drinks apart from great music, then you should head out to Shidax. With a range of themed rooms like Japanese-style rooms, rooms with luxe interiors as well as party rooms, Shidax is the perfect place to have a great time with your family and friends.
Joysound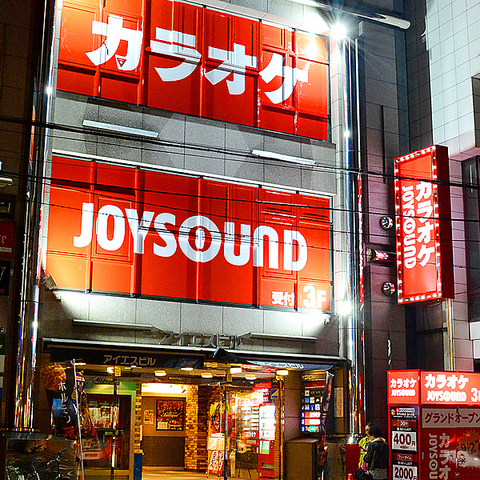 Another Karaoke parlor recommended is Joysound, which also happens to be the first brand to offer online karaoke in Japan. If you love anime, you'll be thrilled to find a large selection of anime songs as well as modern quality karaoke systems with incredible lighting that guarantee that you'll have a blast. 
How to get started?
So, now you know all about what is karaoke and where to head out for a karaoke experience. But that's not all, it's always best to know what to expect at a karaoke parlor and what would be a general procedure to follow during your visit.
Here are some general guidelines to get you started once you reach your chosen karaoke bar:
 1.
Upon approaching the reception desk at any karaoke parlor, you will be first asked to fill a registration form. This will generally include details like your name, number of people in your group, the time slot you want to book, initial food or drink order, etc. You might also need to show proof of identity, so carry along your resident card or a passport if you are a tourist. 
If you are a Japanese resident and plan to get benefits on your further visits, don't forget to check about various membership options offered by the leading karaoke chains, which provide discounts and incentives.
2.
Once you've completed your check-in formalities, you'll be allotted a room for your group, and your receipt will have the assigned room number. If you are in a big karaoke parlor, you will find a map that would help you find your room quickly. Some karaoke bars also lend out maracas and cosplay costumes for guests, so don't forget to check with your front desk about these extras. 
3.
After entering your karaoke room, you will find a karaoke system with various control panels, a lighting system, a monitor, and microphones. Modern karaoke machines are entirely digitized. Many karaoke bars offer devices with a multi-lingual control panel, thus allowing you to find songs you want to sing with much ease. 
4.
A typical karaoke machine will have options to select songs by music genre, artist, or popular songs. Once you choose a song, you can send it to the queue, grab the mic, and let your inner star shine. It doesn't matter if you are not a great singer, karaoke allows anyone to enjoy singing to their favorite music without hesitation. After all, it's a judgment-free zone.
5.
You can place an order for food and drinks from the menu kept inside your room via a remote or a telephone. Many karaoke bars have a minimum one-drink system and offer an all-you-can-drink plan, so it's better to inquire about these options at the front desk before you make a booking.
6.
Once your time slot is over, you can head back to the front desk to settle your bill or extend your session if you want (some establishments usually give you a call about 10 minutes before your slot is about to get over to check if you would like to extend the same).
Charges & Policies
Karaoke chains in Japan offer very competitive pricing, and you would find a plan that suits your budget the most quite easily. Here's a price comparison of the popular Karaoke chains (that may vary location-to-location) in Japan :
Karaoke Kan
 Big Echo
Shidax
Joysound
30 Minutes

Weekday
90 yen before 7 pm

400 yen after 7 pm
180 yen before 7 pm

400 yen after 7 pm
150 yen before 6 pm

400 yen after 6 pm
200 yen before 6 pm

600 yen after 6 pm
30 Minutes

Weekend, National Holidays
130 yen before 7 pm

490 yen after 7 pm
240 yen before 7 pm

490 yen after 7 pm
200 yen before 6 pm

475 yen after 6 pm
360 yen before 6 pm

 800 yen after 6 pm
With so many options to explore at such reasonable places, a karaoke bar hopping will surely be a fun way to experience Japanese culture with your friends.