After a long night of dancing and pounding down jager shots, nothing helps absorb alcohol quiet like feasting on a massive bowl of ramen noodles or fresh handmade sushi.
Luckily for us Night Owls, Tokyo has no shortage of late night restaurants waiting to serve us some marvelous late-night eats.
Here are the best restaurants for fulfilling your 5 am food cravings.

Ichiran Ramen
This famous ramen shop is a must eat for any traveler.
After purchasing your ramen ticket, you'll be guided to a small booth with collapsable dividers. Here is where you can customize your ramen by filling out a little paper the server gives you.
Select your noodle texture, broth richness, and spiciness (pick carefully, it gets hot). Then slide your ramen tickets and your customized order to the server. Within a few minutes, your glorious bowl of ramen will arrive.
Perhaps the best part about hitting Ichiran at 5 am in the morning is that there are no lines. Big plus!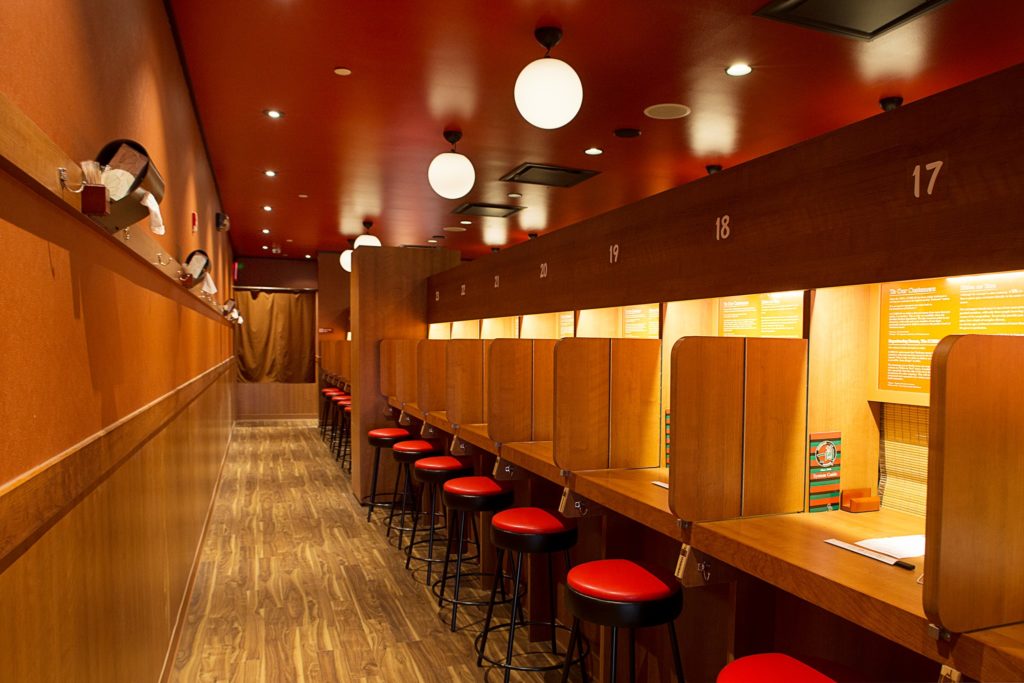 Open Hours:  Shibuya Shops are open 24 hours, the Roppongi shop closes at 6 am.
Roppongi Address:106-0032 Tokyo, Minato, Roppongi, 4-11-11
Shibuya Address: 150-0041 Tokyo, Shibuya, Jinnan, 1-22-7 or Shibuya, Udawagacho, 13-7 B1F
Click NEXT to continue reading.