Updated June 2020
So you've come to Tokyo, looking for love. You got your tinder match or met a random at the local HUB, and now its time to plan for a date in Tokyo. Fear not, the Tokyo Night Owl is here to support your romantic deeds with our picks for Tokyo's best date spots in 2019!
Before planning the date, read these helpful tips for your big night out:
Tokyo Dating Tips
Plan Ahead!
If you want to impress a Japanese girl, this is critical. Do this by planning out the train schedule with Jorudan or Google maps.
Movie Tickets
Movie tickets at Tokyo theaters sell out quick, especially for new movies and good seats. Tickets can be easily purchased at the theater's website.
Popular Tokyo theaters are listed below:
Reservations
Good restaurants in Tokyo are almost always booked up or have long waiting lines. Make sure to call up the restaurant or use OPEN TABLE to make your reservation.
Walking Shoes?
Tokyo dates are often heavy on the walking, and Japanese girls love to dress up. Be clear about what your plans are, so your date can dress appropriately.
Plan it Out
Figure out what she wants. In many cases, a Japanese girl wants a classic, romantic night out. Movie & restaurant with some light shopping is always a safe bet. Japanese men can either be very assertive about what they want to do, or very passive. In most cases, I believe it's best for the foreign dude or lady to plan it out ahead of time to save from headaches.
Getting Frisky?
It is always smart move to have some condoms on hand, check out our detailed write up on where to buy condoms in Tokyo. Read more about it here: http://tokyonightowl.com/where-to-get-condoms-in-tokyo/
UBER
In the case you need to jump from around Tokyo quickly, UBER can be a more comfortable, if not a pricier option. Check our article for details on the service in Tokyo: http://tokyonightowl.com/how-to-use-uber-in-tokyo-the-complete-guide/
Tokyo Date Spots

Tokyo Skytree
Tokyo Skytree opened in 2012, and it has quickly become one of the most popular tourist spots in the city, boasting a height of 634 meters! Start the date with a quick visit to the Sumida Aquarium, and check out the cute penguins.
Then head to the Skytree by first purchasing the Fast Skytree Ticket which allows international guests (and Japanese in the same group) to skip the lines to the observation deck. The views are breathtaking, especially in the evening.
Afterward, grab dinner in the connected TOKYO SOLAMACHI building. The weekends get flooded with tourists, so stick to evenings during the weekdays for a romantic night out.
Access Details: Nearest Station – Tokyo Skytree Town http://www.tokyo-skytree.jp/en/access/
SkyTree Ticket Price: 4,000 Yen for the Fast Pass Ticket to both floors (Floor350+450).

Roppongi Hills or Roppongi Midtown
Roppongi has two robust options for dates, starting with Roppongi Hills which has been a classic date option since first opening in 2003. Start the date with a movie at the TOHO Cinemas, followed by a killer view from the top floor at the TOKYO CITY VIEW. Follow this up with a romantic dinner at one of the several restaurants, and you have yourself a classic date night.
Access: 5 Minutes from Roppongi Station on the Oedo or Hibiya Line.
Learn More: http://www.roppongihills.com/en/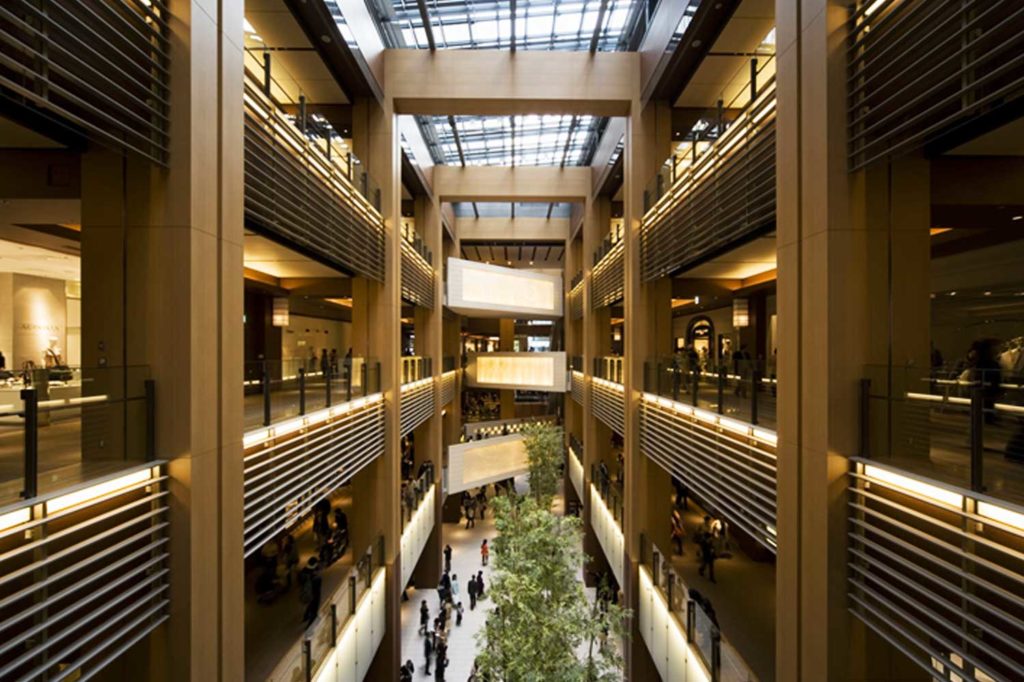 Or, head down the street to Roppongi Midtown walk the outdoor park, home to some fantastic Christmas light decorations and art installations. Follow that up with a fancy dinner, and you are on your way to a memorable night out.
Access: 5 Minutes from Roppongi Station on the Oedo or Hibiya Line.
Learn More: http://www.tokyo-midtown.com/en/

Tokyo Tower
A long-running staple of the city, Tokyo Tower is about half the height of the Tokyo Sky Tree at 333 meters. Despite this, Tokyo Tower is often viewed as a more romantic option due to its Eifel tower aesthetic.
It is typically full of couples, but you can't beat the vibes. For Athletic couples, try walking up the tower which takes about 15 – 30 minutes.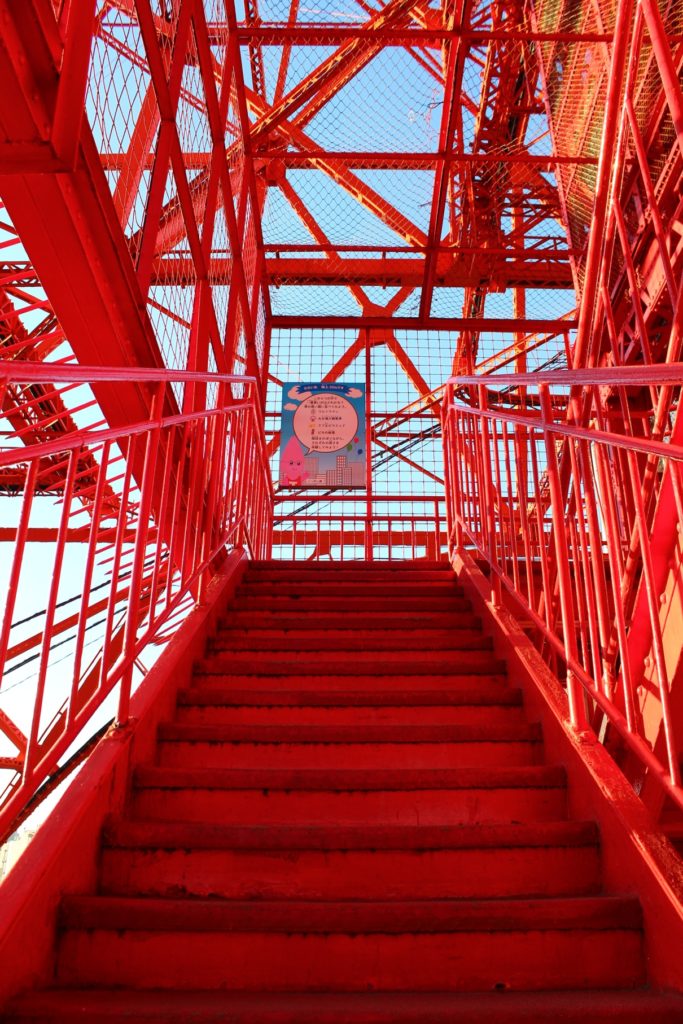 The first floor typically hosts a variety of unique events that could be interesting for couples to check out.

Buy Main Observatory Deck E-Tickets
from VOYAGIN and save 8%!
Access: A 5-minute walk from Akabanebashi Station on the Oedo line.
Tickets: Top Deck Tickets 2,800 Yen
Learn More: https://www.tokyotower.co.jp/en.html

Ginza
Ginza is perfect for couples who enjoy shopping, or just want to show off those yens. Start the day by visiting the Emperor's park, followed by some window shopping through the new GINZA SIX. Couple this up with a delicious dinner THE APOLLO, the best Greek restaurant in Japan, and you got yourself a fancy date.
Access: Ginza Station via the Hibiya, Marunouchi and Ginza Subway Lines.

Yokohama Bay
Yokohama is outside of Tokyo, but there are plenty of day and night-time date spots. Yokohama China Town isn't very romantic, but it can be an interesting experience walking the streets and trying all the different types of Chinese food.
Or head to the Red Brick Warehouse for a unique shopping experience with restaurants and cafes on the Yokohama Bay. Keep an eye on the calendar as they hold German Beer festivals and other food events.
A quirky day-time date idea is to hit up the CUPNOODLES Museum. Learn about the long history, and even make your own custom CUPNOODLE. Follow any of these activities up with a quick stop at Cosmoworld for some amusement park action.
Finally, end the date with a fantastic night view of the Yokohama Bay from the LANDMARK Tower.
China Town Access: 8 minutes from Motomachi-Chukagai Station on the Minato Mirai Line.
Red Brick Access: About a 6-minute walk from Bashamichi Station or Nihon-Odori Station.
Landmark Tower Access: 3 Minutes from the Minato Mirai Station on the Minato Mirai Line.
Landmark Tower Tickets: 1,000 Yen per ticket.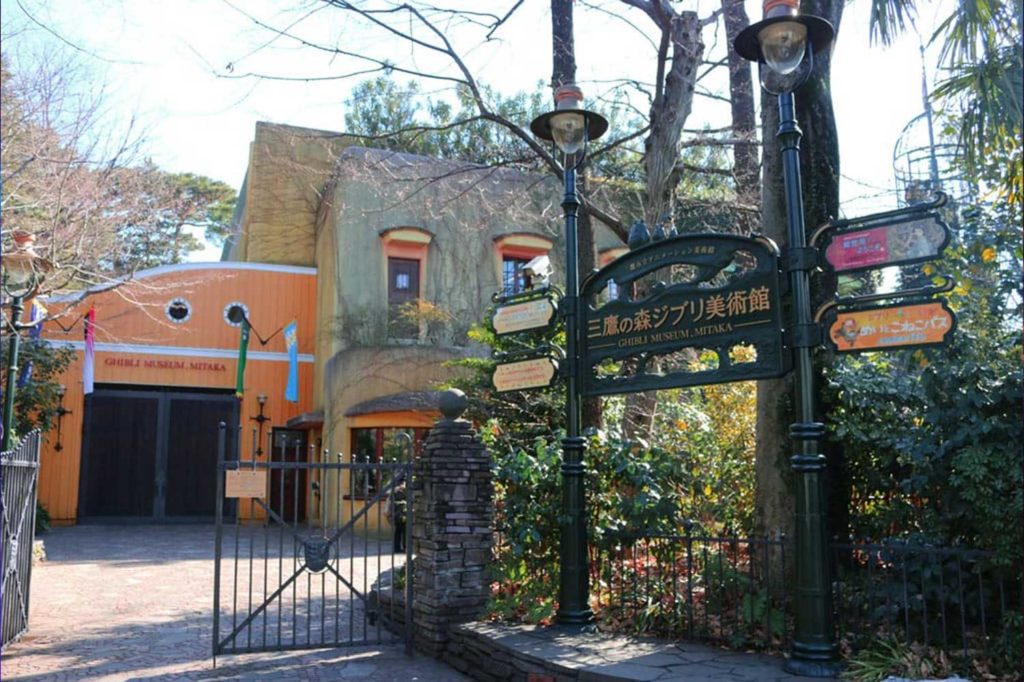 Ghibli Museum
If your date is a fan of anime, then the Ghibli museum is a must see. This popular tourist destination is an animation and art museum of Miyazaki Hayao's Studio Ghibli, one of Japan's most famous animation studios.
The studio's animation techniques and history are showcased on the first floor while on the second-floor special limited time exhibits are available for viewing. There is also a cafe and an outdoor park.
Access: (Metropolitan Wells head onshi Park West Park) 1-1-83 Shimorenjaku Mitaka city Tokyo
Tickets: Ghibli Museum tickets must be purchased before the day, I recommend buying your tickets through Lawson. Full details on the purchasing process can be found on their website at http://www.ghibli-museum.jp/en/ticket-information/

Tokyo Disney Sea
Disney Sea is a fantastic option for Disney fans looking for a "magical night." Disney Sea boasts an incredible reproduction of Venice, Italy, even featuring singing gondola rides. I recommend sticking to the night pass. An entire day at Disney Sea is exhausting, and the long waits in line could get awkward. Better to keep it light, hit a few rides, drink a beer, and watch a show.
Follow this up with a dinner at the connected IKSPIARI shopping mall.
Access: Maihama Station on the Keiyo Line.
Tickets: Starlight Passport from 3 pm, 5,400 Yen. After 6 Passport from 6 pm 4,200 Yen.
Learn More: https://www.tokyodisneyresort.jp/en/tds/

Canal Cafe
The Canal Cafe in Iidabashi is a fun, and light day-time date that would be suitable for TINDER dates. After enjoying lunch, couples can take out a boat on the canal for a quick paddle.
Access: 3-minute walk from the B2a Exit at Iidabashi Station
Learn More: https://www.canalcafe.jp/restaurant-side

Feel like dancing?
Pre-funk your clubbing date experience with fancy cocktails at the LEGATO lounge with wicked a Shibuya night view. Go early, and stick to nightclubs that aren't overly crowded like Club Camelot, VILLA, or MUSE in Roppongi. Keep the night intimate by arriving early before crowds.
Check out our article on the best nightclubs in Tokyo for a full break down on Tokyo's best Nightclubs.
---
Need more ideas? Check our article about TeamLAB Planets, and why it is a fantastic date spot for tourists and locals.
Do you have tips on dating in Tokyo? What are your favorite date spots, let us know in the comments!