Traveling to Tokyo, but looking for something more exotic than just visiting ancient temples and eating delicious food? Seems hard to imagine, but many tourists seek an exotic companion during their trip to the big city.
Well look no further, Smooci has hit the scene offering to simplify the Tokyo Escort booking process both safely and securely.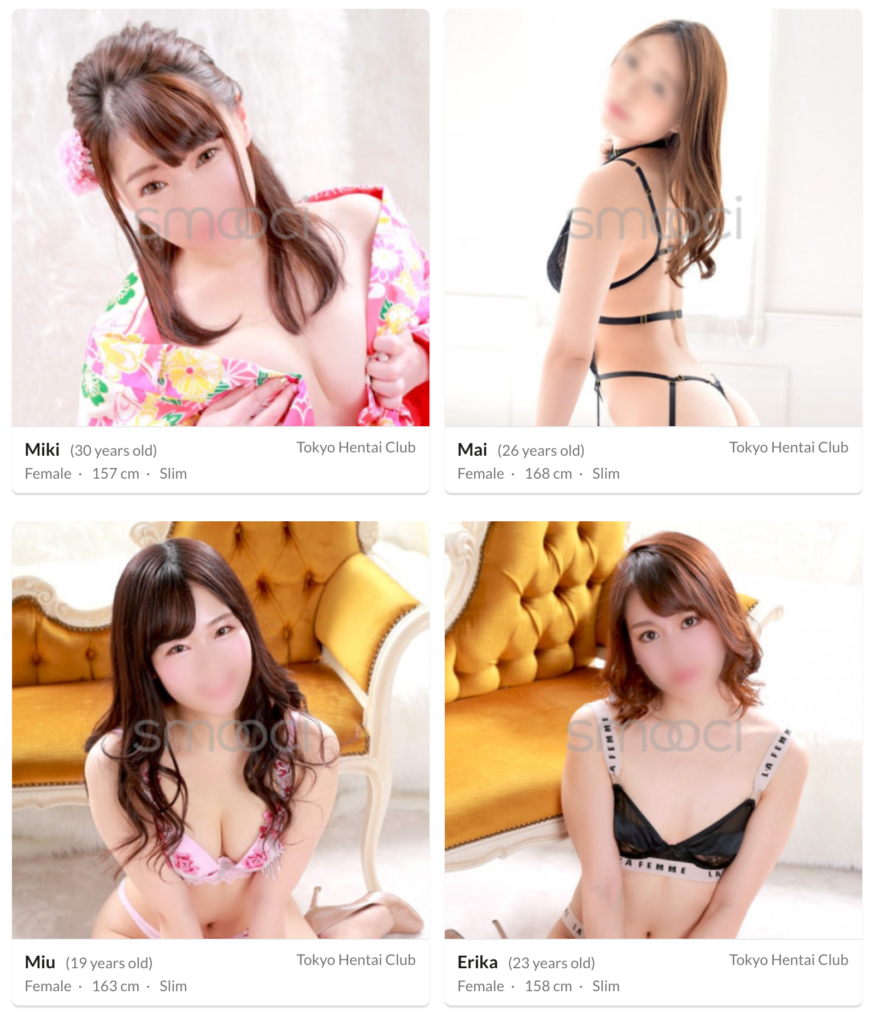 What is Smooci?
Smooci (pronounced Smoochie) is not an app, but it is a simple and easy to use website that allows users to book and schedule meets with escorts. Think tinder but more to the point!
Initially launched in Thailand, Smoochi is now available in over ten cities in both Europe and Asia. The well-designed website allows it's users to find and book Tokyo escorts in just a few minutes.
How does it work?
Smooci acts as a middleman that connects the user and the escort in exchange for a percentage fee. Once the booking is made, you will be in direct communication with the escort herself (in some cases, the escort's agency).
The identities of the escorts are all registered into their database. Similarly, users will provide a name, phone number, and their address for security purposes.
The website is clear about its prices, and it is all secure. It just takes is a few clicks, a couple of minutes, and you can book a date for up to 4 hours in advance.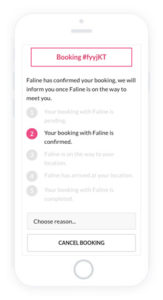 Similar to a food delivery app like UBER Eats, the users input what "services" they want, what type of escort (girl or a transsexual), and confirm the booking.
Escorts will then have the option to accept or decline reservations.
How Much Does it Cost?
The website is entirely free to use and browse available Tokyo escorts. After selecting a companion, the average price, depending on services chosen, will range around 25,000 yen an hour in Tokyo.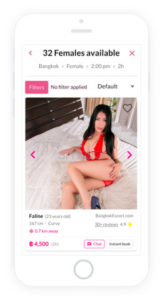 Online payment is not required. Payment is due in cash to the escort within 10 minutes of her arrival.
Premium Subscription
A premium subscription starting at 9.99 USD for three days (no automatic renewal) is available that adds additional features. Extra features include:
In-App Chat with the Escort
Only premium clients can send chat messages so the agencies and companions can respond, knowing you are genuine and trustworthy. This chat allows you to ask detailed questions and negotiate on services and price.
Follow your Companion's Journey
With premium, you can follow your date's journey to your destination. This way, you know how long you've got left to wait.
Verified Pictures and Age
Premium members can view verified ages and verified photos.
Verified Reviews
Premium members get to read all the raw and unedited, verified comments, giving clients reliable insight, and an informed choice.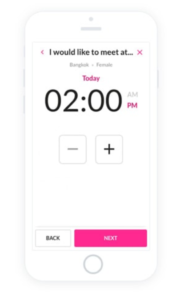 Book up to 24 hours in advance
Standard members get to book up to 4 hours in advance while Premium members can search and get bookings confirmed up to a full 24 hours in advance.
Offline Searches
With this premium feature, you can access the list of girls that are offline and get a notification when they are online again.
Lastly, the subscription is billed from the SMO-Tech company, the business that owns Smooci. This way, your credit card billing will be as discrete as possible.
Interested? Start booking now at https://smooci.com/tokyo
---
Looking for more red-light entertainment? Check out our full guide about Tokyo Strip Clubs!