2020 is now in the past, and we can look towards a hopefully more positive 2021. And with that comes our winners of the Tokyo Nightlife Awards for 2020! Thanks to our amazing reader's votes we have been able to put together a complete list of winners who deserve your visit!
Find the results below:
Tokyo Nightlife Awards 2020: The Winners
1. Best EDM Nightclub In Tokyo
WARP Shinjuku
Shinjuku's best and only real nightclub comes in at 1st place as the best Tokyo EDM nightclub. With the massive EDM screen, top-quality production values, and a practically full dance floor even during the pandemic, it isn't a surprise that it's a favorite. In 2019 alone WARP booked enormous EDM DJs like Sam Feldt, Jonas Blue, and Headhunterz.

https://warp-shinjuku.jp/
2. Best Hip Hop Nightclub
1oak Tokyo
1oak closed earlier this year and re-opened at the old ELE Tokyo location. The venue is a greater distance from Roppongi now, but the new venue is good. Since opening 1oak is the only nightclub in Japan to book international hip hop acts, and since the pandemic, they have consistently booked local Japanese hip hop talent. Our only concern is their loose anti-covid procedures regarding mask requirements.

http://1oaktokyo.com/
3. Best Techno Nightclub
Womb
Although WOMB is not the only techno nightclub in town, few can disagree that when WOMB does a Techno night… its just right!

https://www.womb.co.jp/
4. Best All Mix Club
Club Camelot
Club Camelot has lost a bit of its luster this year with a change of ownership, but regardless Club Camelot still has it's fans making it the best All Mix Club In Tokyo.

https://clubcamelot.jp/en
5. Best Roppongi After Hours Nightclub
Jumanji
Popular with locals, and probably the least sleazy of Roppongi's After Hours options, Jumanji is a clear favorite with voters.

http://jumanji55.com/
6. Best Overall Tokyo Nightclub
Warp Shinjuku
Warp comes in as the best overall Tokyo Nightclub in Tokyo. A combo of strong safety measures with a full dance floor every day of the week, even during 2020, makes WARP a clear winner.

https://warp-shinjuku.jp/
7. Best Local International DJ
VIVID
VIVID's profile continues to grow with massive releases on big EDM labels like Spinnin Records and Armada music. The international dance music scene recognizes his work, and the Japanese club circuit frequently refers to him as the #1 foreign DJ earning him headlining gigs at the best clubs in the country.

https://www.instagram.com/djvivid/
8. The Best Japanese DJ
Natsumi
Natsumi's cute looks and electrifying DJ sets feature hard dance has earned a strong following of fans. It is a unique look and sound for a petite Japanese girl, but she is a DJ to keep an eye on.

https://www.instagram.com/dj_natsumi/
9. The Best Izakaya
Warayakiya
This small chain of izakayas is a clear winner with international tourists. The food is great and the service is tremendous.
https://tabelog.com/en/tokyo/A1307/A130701/13093601/
10. The Best Girls Bar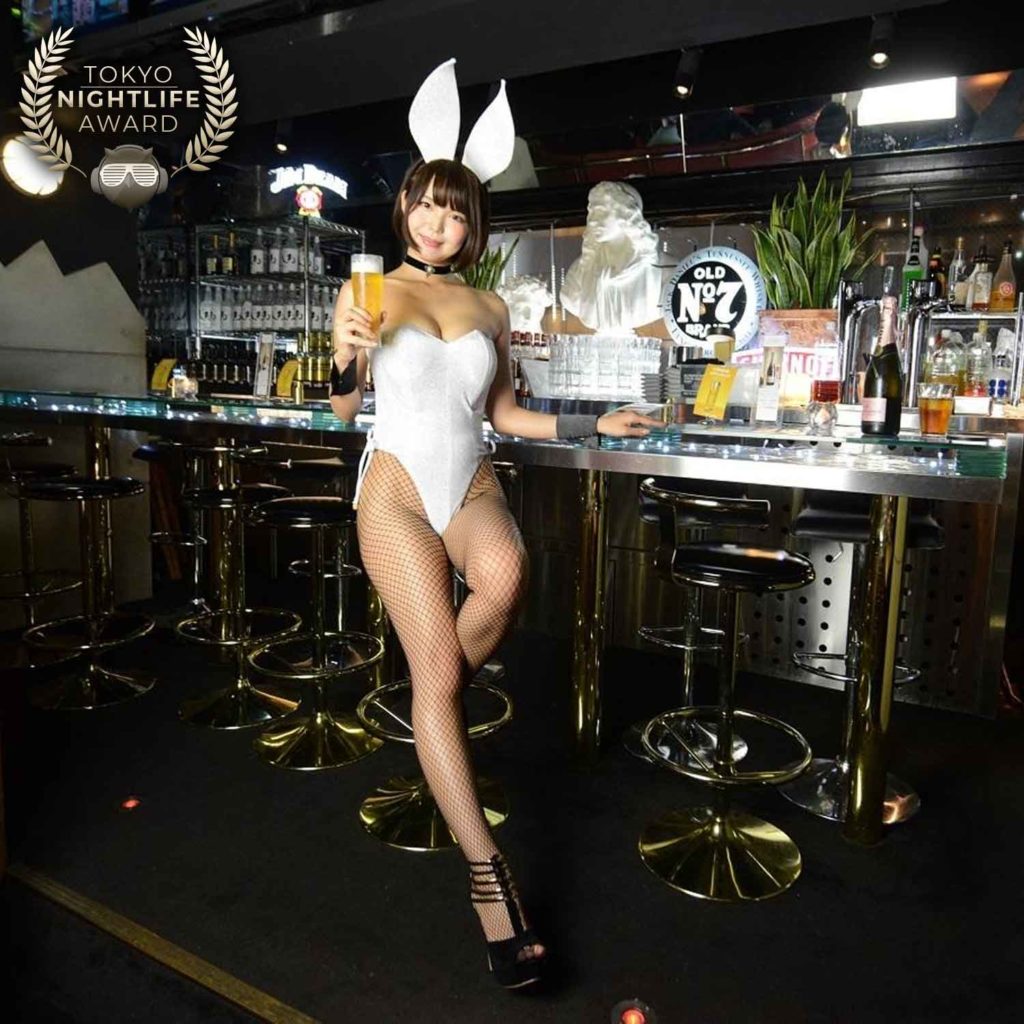 Bunny Girls Bar Royal
Girls dressed up in bunny costumes as they serve you cocktails? Clearly a winning combination for a girls bar!
https://girlsbar-roys.com/menu/
11. The Best Pub
Aldgate British Pub
This authentic British pub is a staple in Shibuya. Featuring delicious ales and british bar food classics, it isn't surprising to see this win with voters.
12. The Best Expat Bar
R2
It was a close one between Ce La VI and R2, but Roppongi's R2 has been popular with foreign expats for years. The friendly bar tenders and lively atmosphere, often with local DJ filling the air with beats is a easy choice.

https://r2sc.jp/
13. The Best Hotel Bar
New York Bar, Park Hyatt Tokyo
The Park Hyatt Tokyo hotel will be forever linked to Sofia Coppola's film "Lost in Translation." Popular with tourists and locals, with an amazing view and delicious drinks.

https://restaurants.tokyo.park.hyatt.co.jp/en/nyb.html
14. The Best Whisky Bar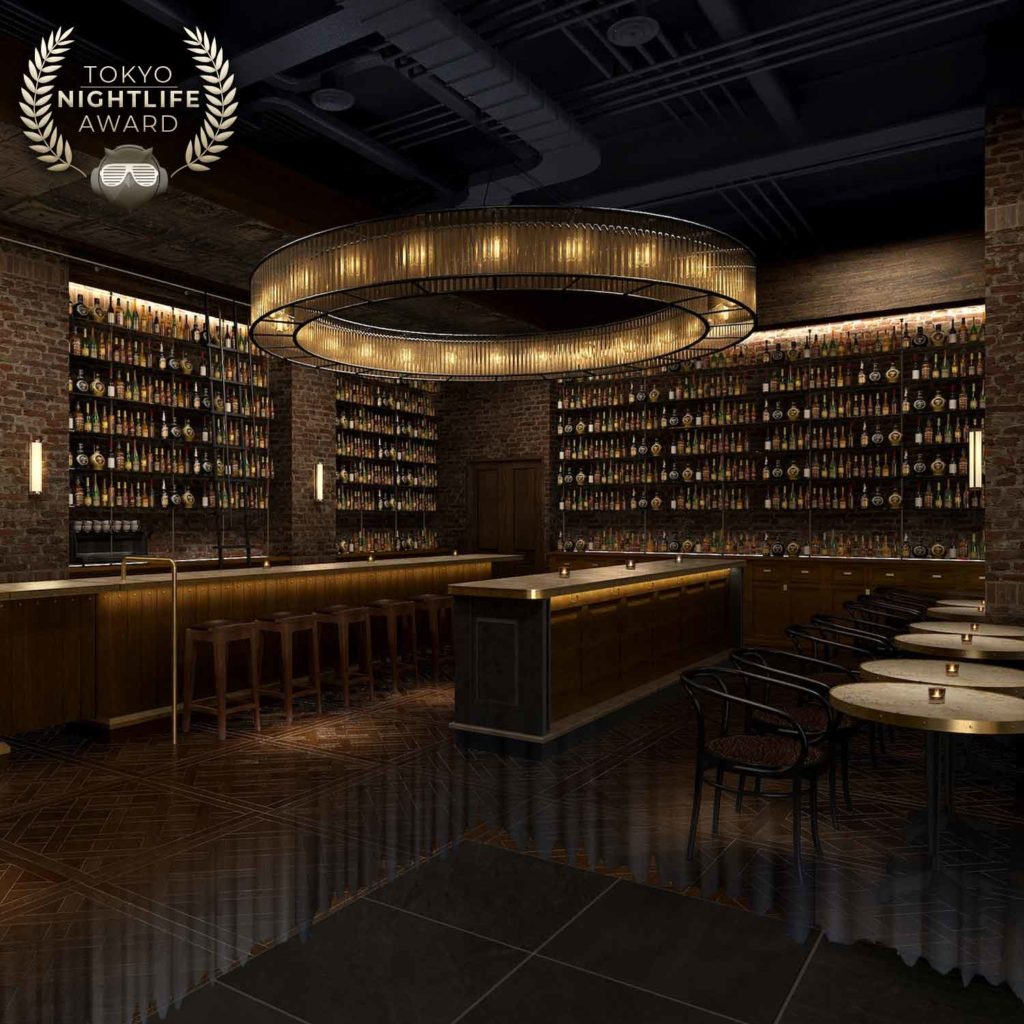 The Whisky Library
This popular whisky bar packs its shelves with a stunning collection of more than 1,200 different distilled spirits, sourced from all of the world's major whisky (and whiskey) regions. A clear favorite with our readers.

http://www.tokyo-whisky-library.com/en/index.html
15. The Best Cocktail Bar
Bar Trench
This small watering hole, located in an alley a few minutes' from Ebisu Station is a unique and a favorite for drinkers looking for unique herbal liqueurs, interesting cocktails or a huge selection of bitters.
http://small-axe.net/bar-trench/
16. The Best Craft Beer Bar
Y.Y.G. Brewery & Beer Kitchen
Our readers enjoy the wide selection of domestic and house-brewed craft beers available here. The food on the upper floors doesn't hurt either! Learn more about Tokyo's Craft beers in our complete guide.
17. The Best Strip Club
Madam Woo Tokyo
This relatively new Strip Club located in Shibuya is immensely popular. If you are looking for twerking pole dancers, this is the spot.
https://www.instagram.com/madamwoo_tokyo
18. The Best Convenience Store Drink
Strong Zero
This winner says a lot about our readers, hah! This classic street drink is known for its potent alcohol content and cheap price. A clear winner!
19. The Best Nightlife District in Tokyo
Shibuya
Anyone partying in Tokyo can definitely say that Roppongi just aint the same. You might even say it is dead compared to it's glory days. Shibuya with it's wide range of nightclubs, bars, and constant additions, makes it a obvious winner.

Keep an eye on Shinjuku as WARP and Robot Restaurant's presence is beginning to change the face of Shinjuku's nightlife scene.
20. The Best Dating App in Japan
Tinder
The most widely used English dating app is without a doubt Tinder. Have you tried the other dating apps?
20. Best Karaoke Chain in Tokyo
Karaoke Kan
This popular Karaoke chain is a favorite with most of our readers. We reckon it is because of all the convenient locations in Shibuya.

http://karaokekan.jp/index.html
21. Best Late Night Eats
Sushi
One would think Ramen would be the most popular go-to late night eat, but the reality of a hefty bowl of noodles and broth is sometimes too much after a night of booze. Shibuya and Roppongi both have excellent Sushi options open past 5 am.
---
Thanks for sharing your opinion and casting your vote for 2020's Tokyo Nightlife Awards!