Tokyo's nightclub scene is about to be shaken up.
Warp, a brand new super nightclub, is opening in one of Tokyo's most popular nightlife districts, Shinjuku on Friday, October 26th.
I had the opportunity to see WARP under construction and needless to say… I was impressed.
Location, Location, Location
First of all the location… when it comes to nightclubs, positioning is critical. The placement of a nightclub will determine how successful a nightclub will be. And in WARP's case, they have chosen to break ground in a relatively untapped nightlife location.
Shinjuku is known for its fine dining, top quality bars, shopping, host clubs, and sketchy streets. But it has been over a decade since a "real" nightclub has opened in Shinjuku.
Warp is located directly across the street from Toho Cinema (the one with the giant Godzilla) and just a few minutes away from Robot Restaurant and Golden Gai street.
The Dance Floor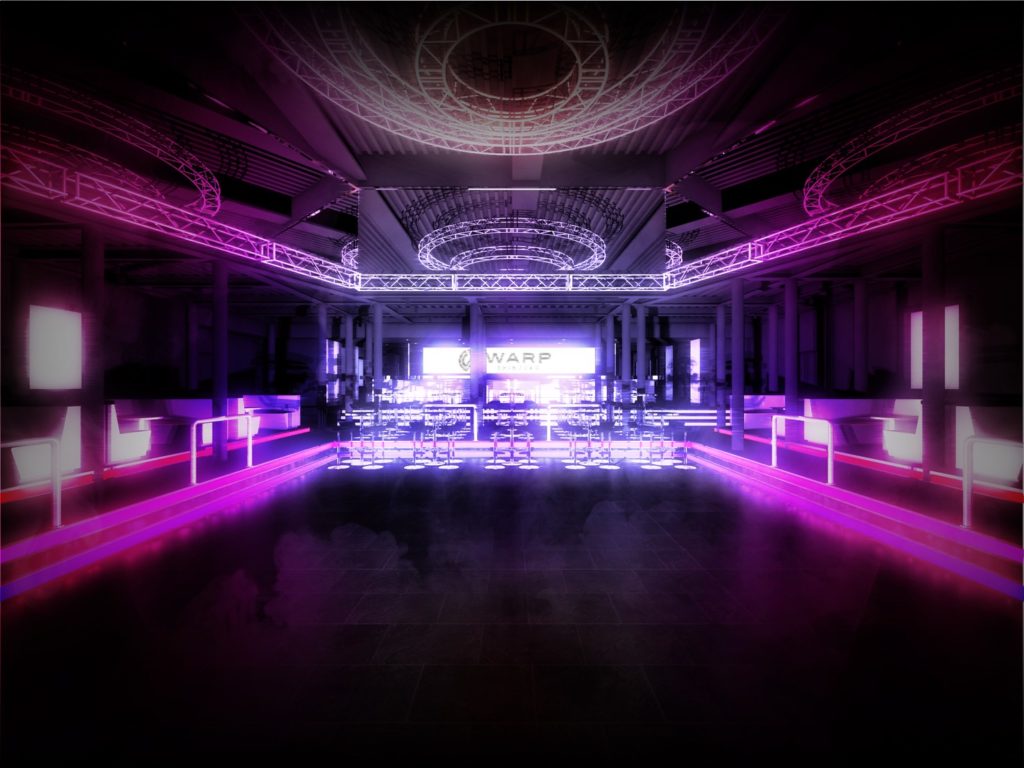 WARP Shinjuku boasts a huge dance floor with high ceilings and a crisp, bass pumping sound system. The main DJ booth features three massive LED screens that open up to reveal dancers behind the performing DJ. It's undeniably epic. The dance floor is also big, a refreshing change compared to the cramped dancefloors located in Shibuya and Roppongi.
The two additional dance floors are smaller but we are told it will cater to deeper sounds like house and techno.
Drinking Options
Guests seeking VIP options will not be disappointed with WARP's bottle service options. Premium VIP tables can be found wrapped around the main floor and on the 2nd-floor balcony. Also, two large bars will serve the cocktails, beers, and shots.
Standard cocktails and beers start from 1,000 yen with more fancier drinks ranging from 1,200 yen to 1,500 yen.
Opening Hours and Pricing
Even more interesting is the bold decision to open from 7 pm every day of the week. No nightclub in Tokyo opens this early, and it will be interesting to see how this plays out in Shinjuku.
Door prices are the standard 3,000 Yen for Men and 2,000 Yen for Women after midnight, accompanied by happy hour entrance prices for earlier times in the night.
Guest DJs
During November, the team behind WARP, have pulled together an all-star line up for worldwide electronic DJs including SLUSHII, GARMIANI, Salvatore Ganacci and many more.
WARP is shaping up to be the premier party destination in Shinjuku. Expect our full review soon.
For more info on WARP Shinjuku, check their website at: http://warp-shinjuku.jp/
---
Tokyo Night Owls, have you visited WARP? What did you think? Let us know in the comments!