Beneath the prim and proper facade of Japanese society lies a barely-hidden sex-driven world of fetish clubs, sex toys, porn games, and more. From the bizarre to the innovative, Japan is an international trailblazer in designing and producing versatile and high-quality sex toys to satisfy its increasingly partnerless population. Aiming to make this murky world a little clearer, Tokyo Night Owl have scoured the Japanese web to uncover some of the most popular (and crazy!) Japanese sex toys for both men and women. 
Note: Prices can vary drastically between stores. Prices here have been rounded down to the nearest 1,000 or 100 yen
Where to Find Japanese Sex Toys
Fortunately, Tokyo brims with sex stores easily found by those in the know. Some of the most renowned include the massive "M's: Pop Life" and "Love Merci" in Akihabara, the surreal "Wild One" in Shibuya, and the classy "For Your Pleasure" in Omotesando. The staff here are always friendly and welcoming, and other shoppers will tend to mind their own business. Of course, if visiting an actual shop is too daunting or inconvenient, there are loads of websites including Amazon, Village/Vanguard, 1 Night Love Story, and MS-online who will ship sex toys anywhere within Japan.
1. Tenga Original Vacuum Cup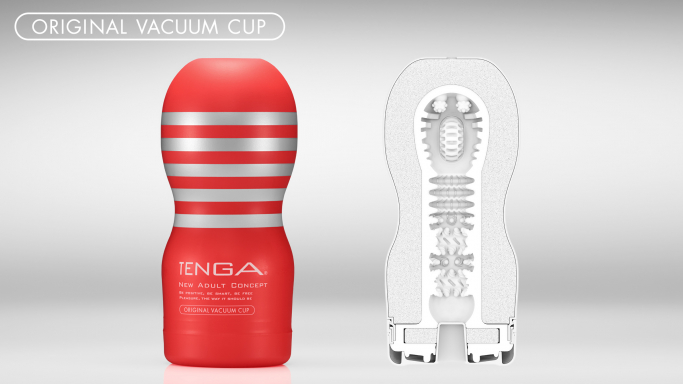 An undisputed classic, the Tenga brand was a forerunner in introducing the world to Japanese sex toys. Boasting a sleek and intricate design, Tenga Cups provide an unmatched sensation housed inside a surprisingly stylish container. Tenga also has an extensive English website listing all their products with guides on how to use them, making them accessible for non-Japanese-speaking customers.
Unfortunately, Tenga Cups are recommended for single-use only, so you should dispose of your cup after using it. Thankfully, Tenga also has a line of reusable sex toys such as the 3D Series and Spinner Series that can be cleaned and used again, making them far more agreeable for environmentalists.
Price: From 800 yen
2. Gokusen Fellatio DX Yuna Ogura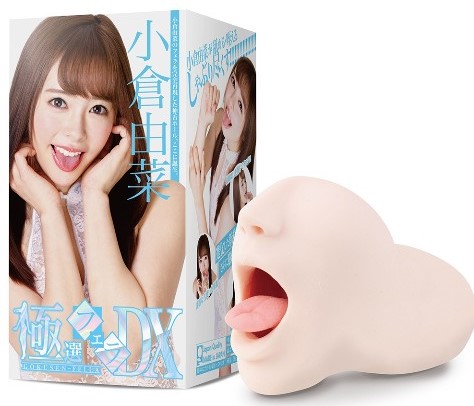 Modeled on the mouth of JAV star Yuna Ogura, this sex toy comes from a line aiming to recreate a genuine oral experience for those tired of the same old onaholes. The tongue and jaw are both completely moveable, while the back of the throat is fitted with a small motor to ramp up stimulation. Its quality is indicated by its price, which comes in at a whopping 10,000 yen! While there's no judgment here, this is certainly one of the more bizarre additions to this list.
Price: From 10,000 yen
3. The Smell of One-san's Cleavage
Complementing Japan's sex toy obsession are sexual fragrances designed to heighten the realism of your experience. As inferred by the name, "The Smell of One-san's Cleavage" has been devised to resemble the fragrance of a slightly older woman's cleavage. Touted as capturing the "sweetness of female hormones," a quick spray is intended to enhance the fun and remind you of good times.
If this particular fragrance doesn't do it for you, there's plenty of variety, including the "smell of a female student's uniform," "women's socks after wearing boots," and the unforgettable classic "smell of used panties," and that's just the tame stuff!
Price: From 1,500 yen
4. RIN+ HAREMOMIJI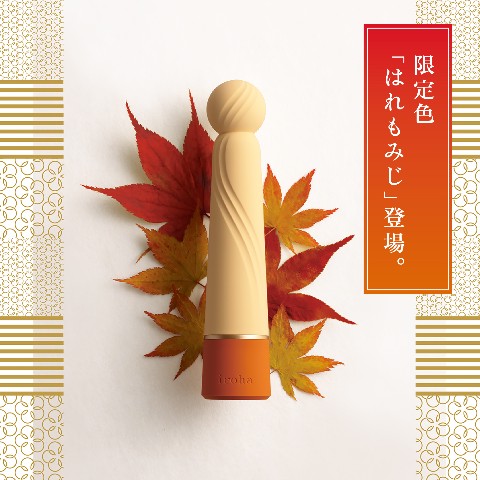 Japan's obsession with the seasons knows no bounds! To celebrate the magic of fall, this classy vibrator has been specially colored to reflect the muted reddish browns of Japan's beloved "Momiji" autumn foliage. With such a refined design, it could almost double as an interior decoration! While this limited-edition item won't be available all year, the Iroha RIN+ range boasts a stellar collection of equally elegant vibrators for those wishing to pleasure themselves in style.
Price: From 5,800 yen
5. Hot Clit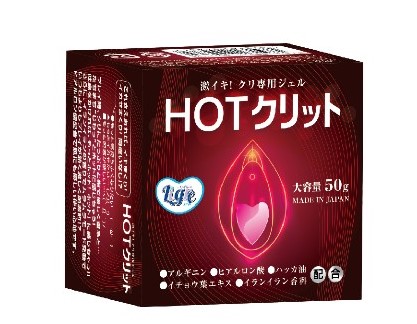 "Hot Clit" is a gel formulated to produce an intense sensation on the clitoris to enhance pleasure. The gel is made from a bunch of ingredients, including ginkgo leaf extract, amino acids, and peppermint oil, which all work together to supposedly "take one's breath away." Japan has a hefty assortment of special oils and gels like Hot Clit, stimulating a range of different sensations to spice up the bedroom.
Price: From 1,900 yen
6. Lucky Sex Toy Bags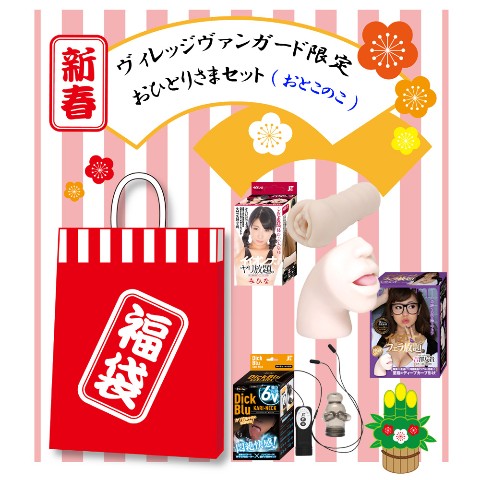 "Fukubukuro" is a popular Japanese New Year custom whereby shop staff create lucky bags filled with random products to be sold for a discounted price. As you generally can't see into a fukubukuro (although see-through bags are becoming increasingly common), the quality and variety of items inside the bag is somewhat of a gamble. However, you can be almost certain that you're getting a good deal!
Naturally, Japanese sex shops are no exception to this trend, often selling bags catered towards both men and women loaded with erotic paraphernalia of all shapes and sizes. If you're feeling overwhelmed by the sheer volume of Japanese sex toys, why not leave it up to lady luck and try your chances on a New Year's sex toy fukubukuro!
Price: Depends on store
7. AV Actress Arina Hashimoto Body Hole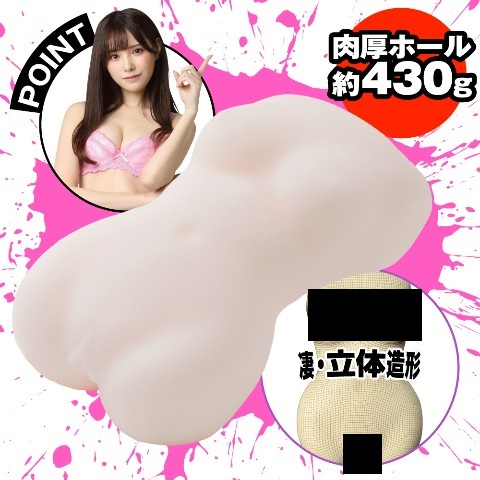 If a hand-held Tenga or similar product no longer does the job, then perhaps one of Japan's full-torso sex toys is a better fit. Modeled on the measurements and characteristics of famous JAV actresses, you'll be able to simulate an intimate encounter with your favorite Japanese pornstars in the comfort of your own home. This particular model is part of the "Koran Inbi" range and features the dainty figure of Arina Hashimoto, a Japanese pornstar from Saitama Prefecture who debuted in 2015. The same series features models based on other popular JAV actresses, including Julia, Eimi Fukada, and more.
Price: From 2,900 yen
8. CatPunch F FUNKY CHUPA-PERO ROTOR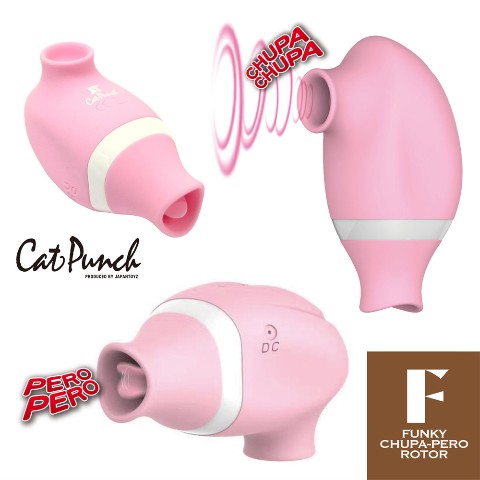 Despite resembling something like an alien raygun, the CatPunch F FUNKY CHUPA-PERO ROTOR allows women to enjoy the pleasure of a tongue without a partner (or incredible flexibility).
The device has two settings, a "high-speed flutter" mode and a "sucking" mode, with the first seeing a silicone tongue rapidly oscillating up and down while the second uses moving silicone lips to suck and shake.
With such a unique design and function, CatPunch is a strong contender for the strangest female Japanese sex toy on the market!
Price: From 4,000 yen
9. Tenga Egg Rings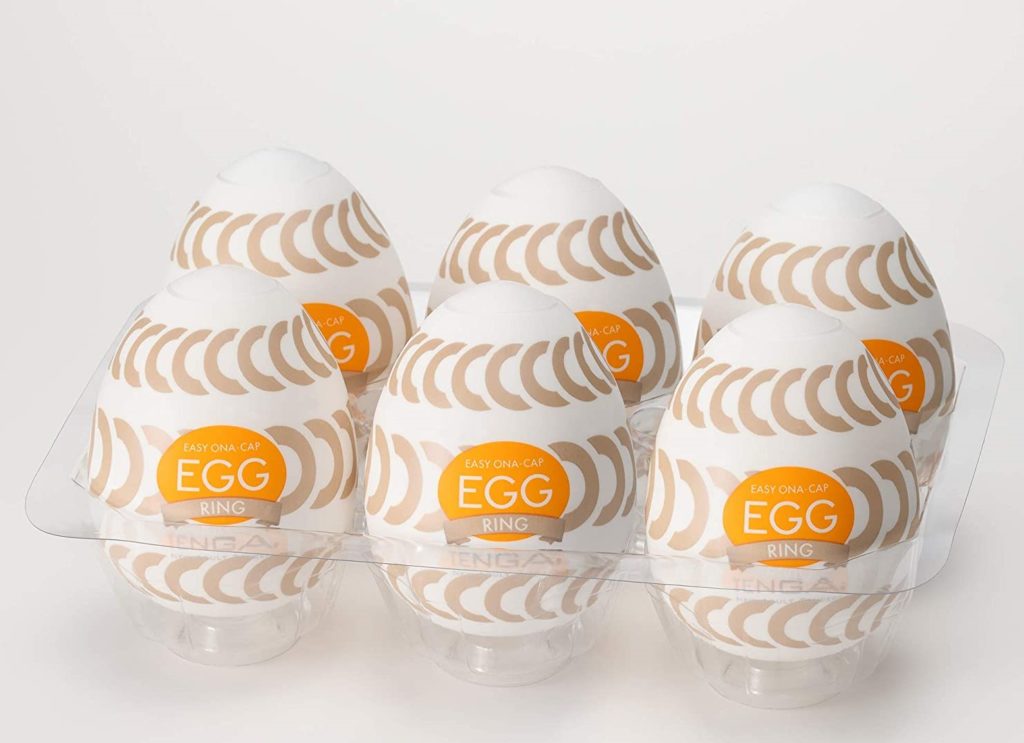 Barely resembling sex toys from the outside, the surprisingly cute Tenga Egg Ring is perfect for those seeking something a little more discreet. Like the Vacuum Cup, Egg Rings are male masturbators that come with a special lubricant that can be immediately used.
The series features a staggering range of inner designs, each offering a slightly different sensation. With a super stretchy and comfortable material housed inside an easy-to-handle casing, the Tenga Egg represents sleek Japanese design at its absolute peak.
Price (6-pack): From 3,200 yen
10. Dildo-attached Electric Piston Machine RIZE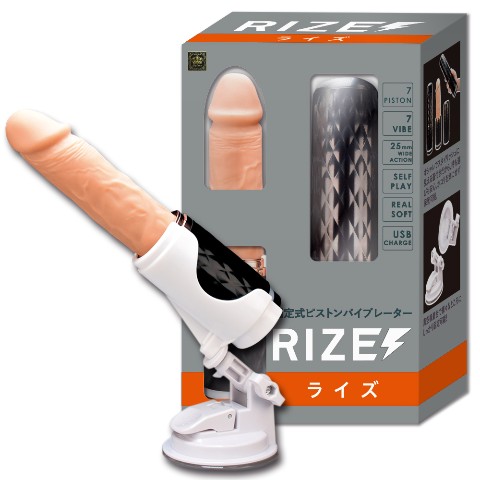 Don't worry, this isn't about to launch into space! Instead, the Dildo-attached Electric Piston Machine RIZE is a super-advanced automatic dildo amplified with a high-powered piston performing up to 7 unique movements. For those who get tired easily, RIZE will do all the work while staying firmly attached to walls or floors with a vacuum seal.
The machine can be charged with a USB and will last for up to 2 hours, allowing complete portability with no time constraints on a full battery!
Price: From 7,300 yen
The Weird and Wonderful World of Japanese Sex Toys
Japan doesn't mess around when it comes to sex! Employing innovative design, impeccable craftsmanship, and a healthy dosage of Japanese weirdness, the sex toy industry of Japan is chock full of bizarre, fascinating, and helpful items. With sex shops all over Tokyo and plenty of websites to order online, having your own encounter with Japan's sex toy craze has never been easier!