Tokyo could be one of the best cities in the world for listening to music. The city is packed with nightclubs, music bars, live halls, and jazz cafes. With such a deep appreciation for music, it is no surprise that Tokyo has some of the best techno nightclubs in the world.
Finding them, on the other hand, can be challenging. Here is our roundup of Tokyo's best Techno nightclubs.
Tokyo's Best Techno Nightclubs
1. WOMB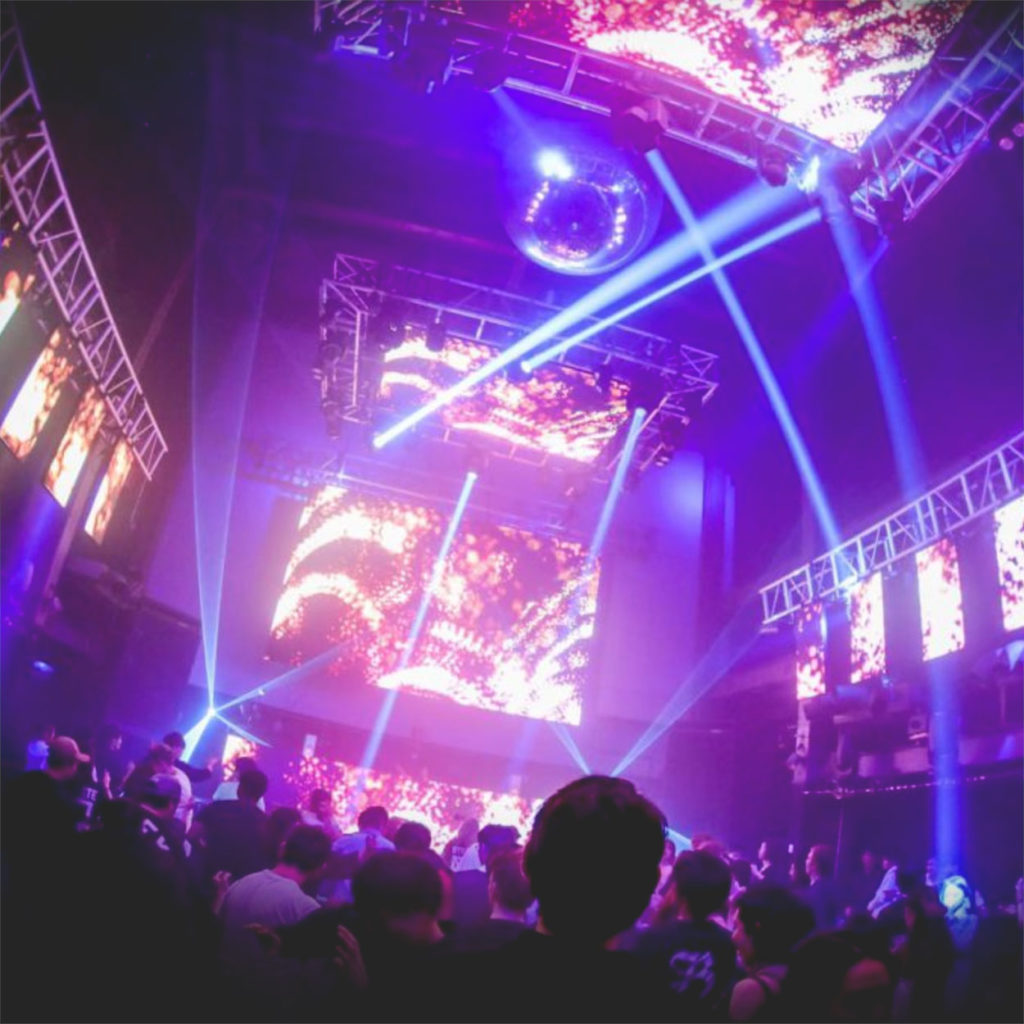 Widely recognized as one of Tokyo's most popular nightclubs, WOMB hosts the largest Techno events in the city. Featuring three different dance floors and an incredible VIP section that overlooks the main floor, WOMB has it all. But keep an eye on the schedule, Womb hosts all types of music events.
Open: Every day 10 pm to 4:30 am
Address: 2-16 Maruyama-Cho, Shibuya-ku, Tokyo 150-0044, Japan
Website: http://www.womb.co.jp/
2. ZERO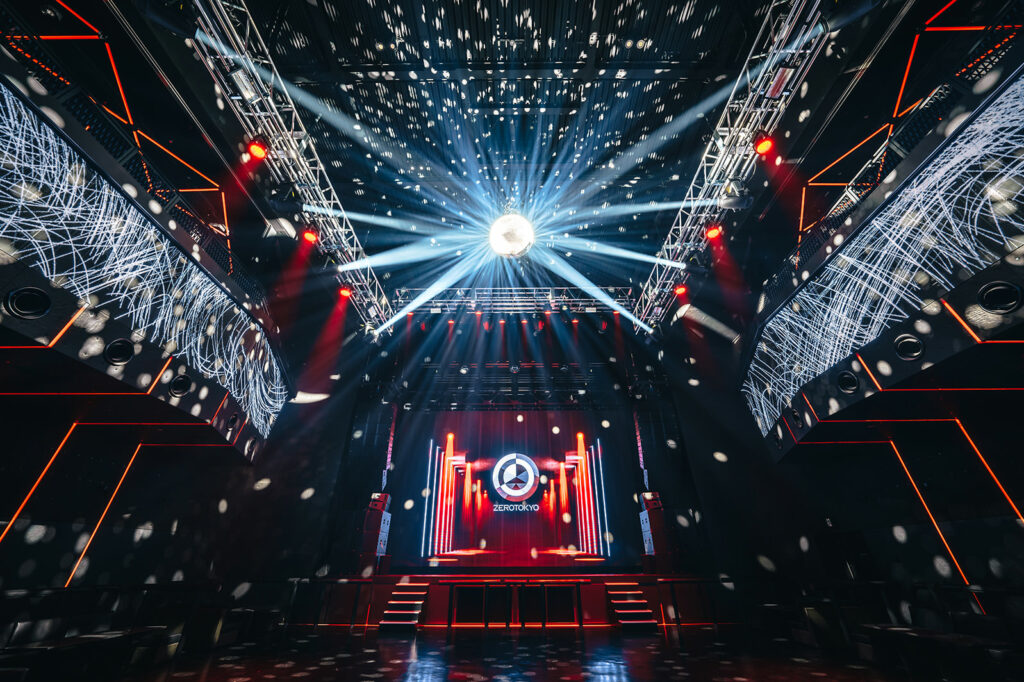 ZERO, Tokyo's newest nightclub is the brain child from the team behind Sound Museum Vision (which unfortunately closed). The nightclub is located in the new Kabukicho Tower in Shinjuku, and spans 3 different floors. Plenty of VIP table options, bars and we especially like the Ring floor.
The nightclub hosts several House and Techno Music events as well as local hip hop events, so be sure to look at the schedule before heading there. The main floor operates more as a live hall, but it leaves plenty of room for dancing, and epic DJ set ups. Recently ERIC PRYDZ, Boyz Noise and more have graced the decks at this amazing new establishment.
Open: Primarily on Friday and Saturday from 11pm.
Address: B1-B4 Tokyu Kabukicho Tower, 1-29-1 Kabukicho, Shinjuku-ku, Tokyo 160-0021
About 7 minutes to walk from JR Shinjuku Station
Website: https://zerotokyo.jp/en/
3. ENTER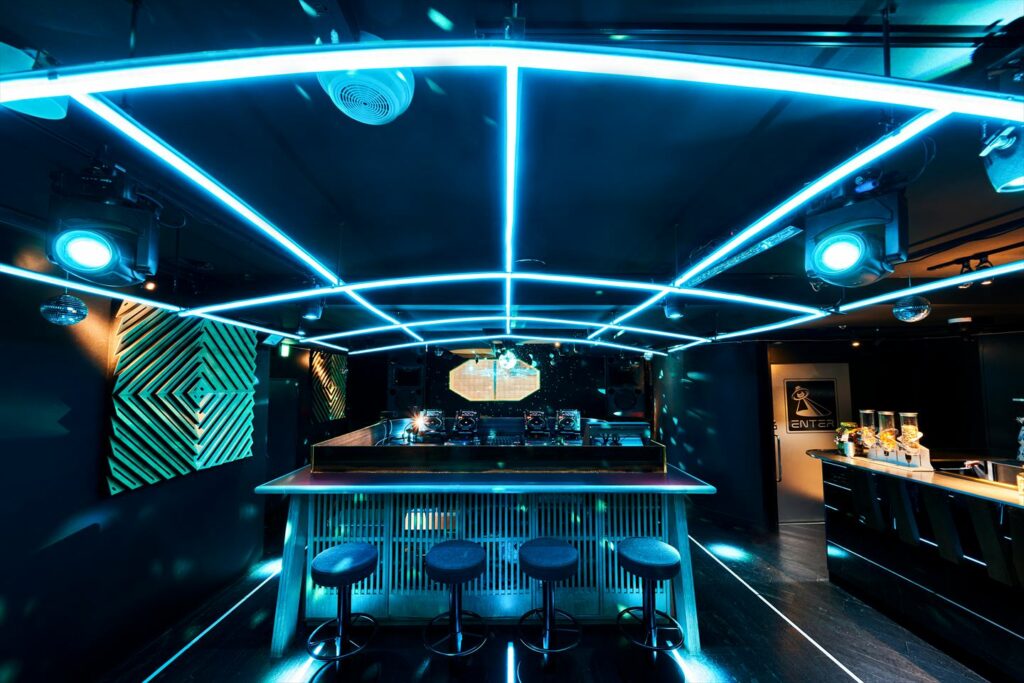 ENTER is a compact nightclub and bar near the new Miyashita Par. Local techno promoters host a variety of underground events. The layout of the DJ booth is particularly interesting with its central location on the dance floor. Also the sound system is excellent and its a great place to connect with fellow techno lovers. Expect to find legendary house music DJs like Kentaro on the decks here.
Open: Everyday but Sunday 10pm – 4:30am
Address: GEMS Jingumae 6F, 6-19-17 Jingumae, Shibuya-ku, Tokyo 150-0002
Website: https://entershibuya.com/
4. VENT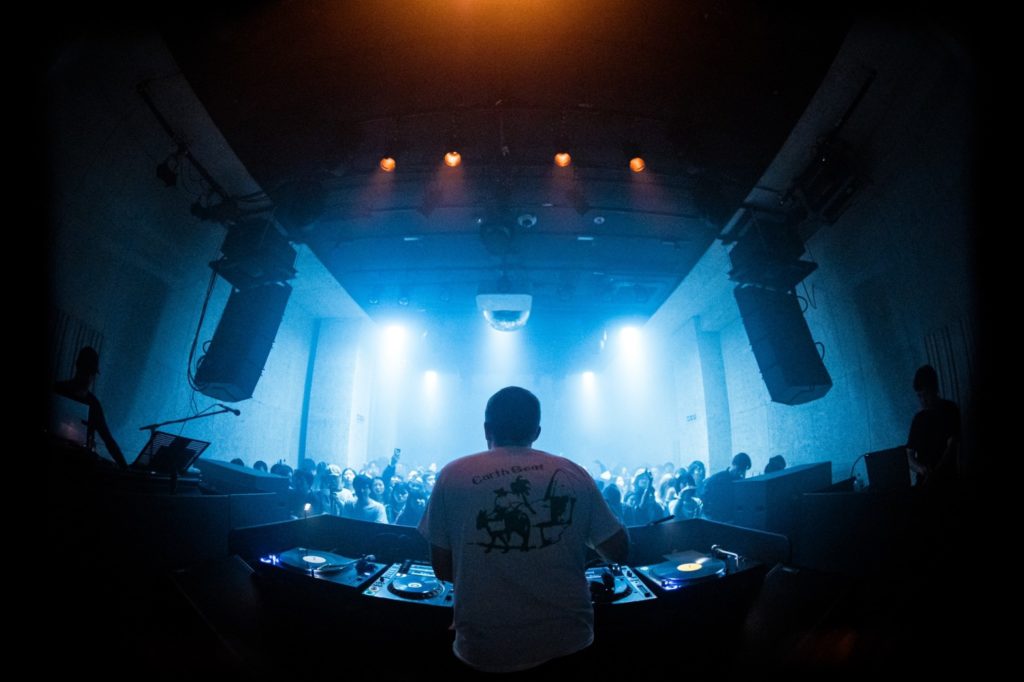 VENT is the only real nightclub in the Aoyama part of town, and the most consistent nightclub for those looking for deep house and minimal techno sounds. Boasting an incredible high-resolution sound system, VENT is worth the journey out of Shibuya. Keep an eye on VENT's event schedule as they regularly invite international guest DJs.
Open: Friday and Saturday 11 pm till 5 am
Address: Festae Omotesando Building B1F, 3-18-19,
Minami-Aoyama, Minato-ku, Tokyo, Japan. #107-0062
A 2-minute walk from Omotesando Station
Website: http://vent-tokyo.net/
5. CIRCUS TOKYO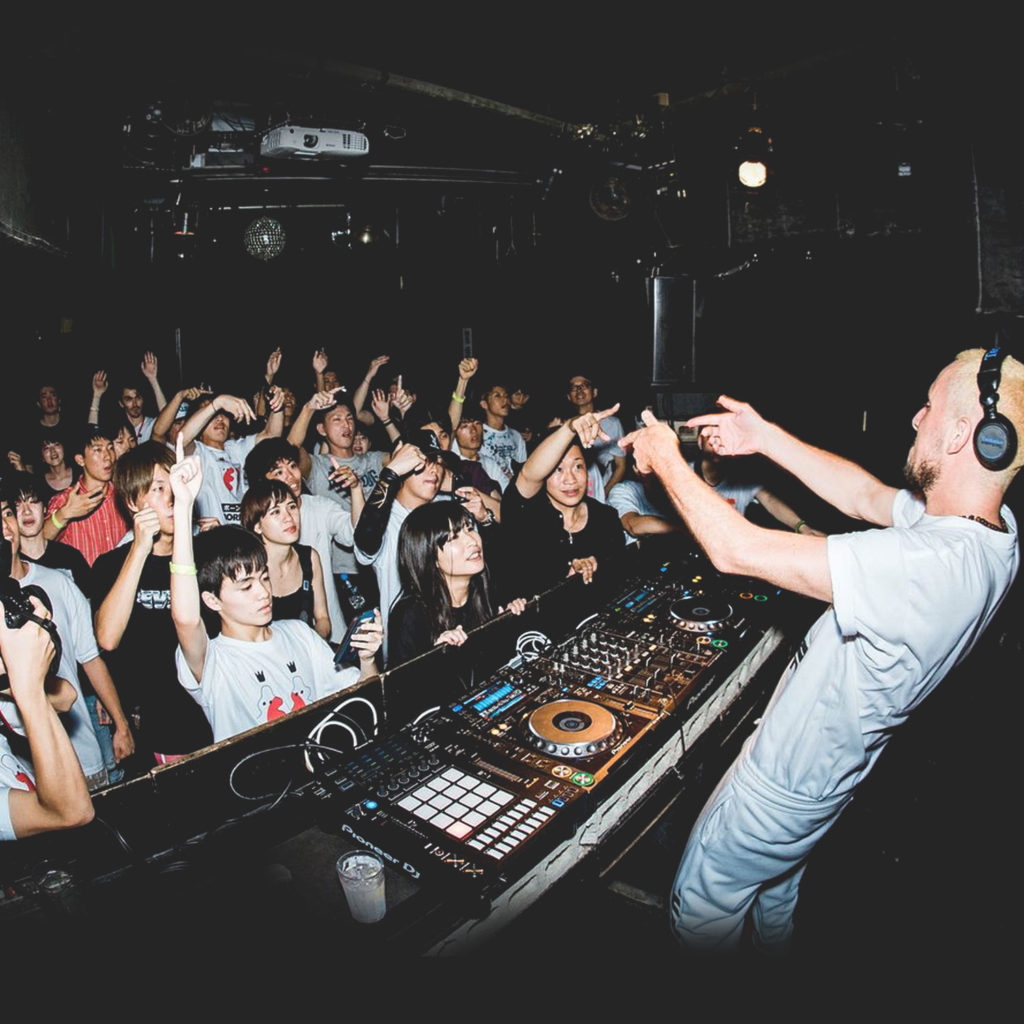 CIRCUS TOKYO, previously Amate-Raxi, is a 5-minute walk from Shibuya New South Exit. The nightclub features a chilled lounge with the main floor in the basement featuring some serious bass. The main floor is dark, and no-nonsense when it comes to the music. Check the schedule as the events tend to vary greatly.
Open: 10 pm to 4:30 am
Address: 3-26-16, Shibuya, Shibuya-ku, Tokyo 150-0002 Japan
Website: https://circus-tokyo.jp/
6. Azumaya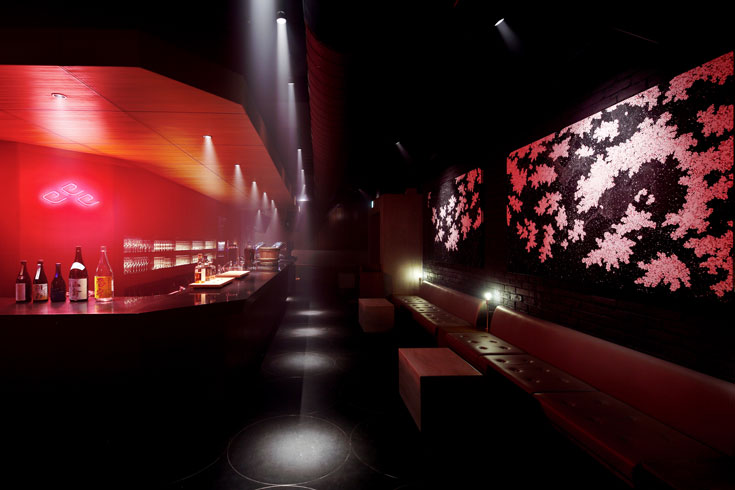 In a neighborhood packed with overcrowded bars and clubs, Azumaya is a fresh breath of air, offering a classy backdrop to enjoy the night. At this unique bar, local DJs play deep sets of techno and house music. Sit back and enjoy their recommendation of regional sake and cocktails infused with Japanese spices.
The interior is designed by artist Hirokazu Yamazaki from the Japanese post-rock band, toe. With a sleek and modern layout, the refurbished bar is a minimalistic space that exudes casual sophistication,
Open: Thursday: 8pm – 4am, Friday, Saturday, and Days before a holiday: 9pm – 4am
Address: TSUTAYA O-EAST 2F, 2-14-8 Dogenzaka Shibuya-ku Tokyo 150-0043
Website: https://azumaya.jp/
7. OATH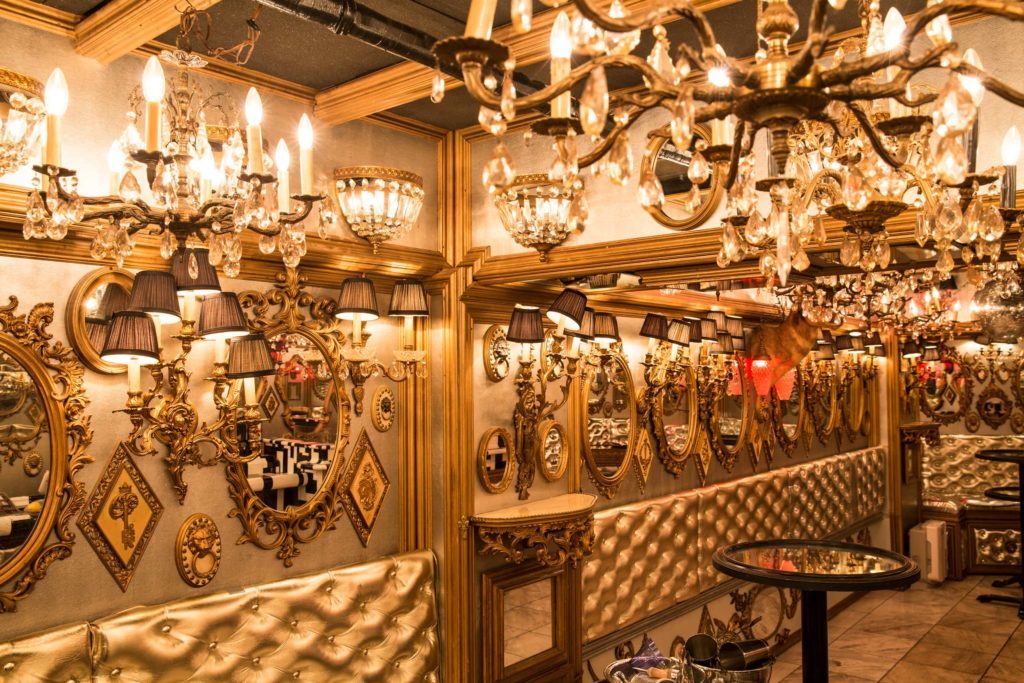 Oath is a funky DJ bar in Shibuya with a unique interior decorated with chandeliers. The events here are "unique," but it's worth a visit if you are looking for events with an artistic crowd.
Open: Everyday 10pm – 5am
Address: B1F 1 Chome-6-5 Dogenzaka Shibuya-ku, Tokyo
2 min walk from Shibuya station.
Website: http://www.djbar-oath.com
---
Have you visited Osaka yet? Check out Osaka Top 5 Nightclubs including some must-see Techno nightclubs.