Looking for the perfect place to bring your Tokyo date, but funds are low? I know the feeling!
Tokyo is vast, expensive, and the date options are endless. But if you look close enough, you will discover loads of romantic cheap date options that you can impress your date with!
Below are some of my favorite Tokyo cheap date spots.
Tokyo Cheap Date Spots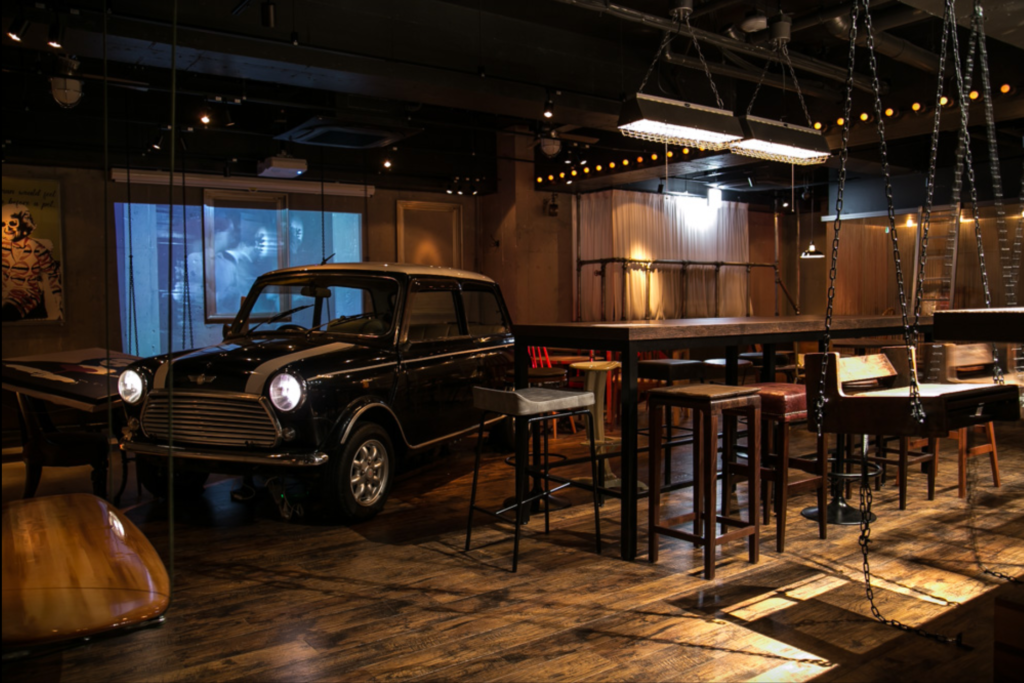 1. Igu & Peace
This dining bar is located on the 4th floor of a building just two minutes away from Shibuya station. They have dozens of import beers from all around the world and top quality cocktails as well.
But the most exciting part of this venue is their unique interior! Upon exiting the elevator, you will enter a room surrounded by bookshelves, and to access the bar, you will have to push one of the books to reveal the entrance.
Once inside, guests are welcomed by a real MINI COOPER where you can actually sit and eat inside. There is also a bathtub room where you can eat your meal inside the tub. (Note: This must be booked in advance). The food is fancy, not overly expensive, and the decoration of the standard tables has a jazz bar aesthetic.
This place is moderately crowded during the weekend, so I suggest planing your date here during weekdays, and if you want to eat inside the mini cooper or the bathtub, you will need to put your reservation in advance.
Access Details: 2 minutes walk from Shibuya Station
Learn More: https://iguandpeace.com/floor/shibuya.html
2. Hachigatsu No Kujira
Hachigatsu No Kujira is a cocktail bar located in Shibuya. The exciting aspect of this place is that they offer cocktails associated with movies. The cocktail list is enormous, and you can also ask the bartenders to create something for you if your favorite movie is not on the list.
The place is pretty fancy, but the price is very affordable.
They have many different types of spirits, so you or your date shouldn't have a hard time ordering your favorite drink. The lightning is dark, moody, and there are vintage movie posters posted throughout the room.
Access Details: 5 minutes walk from Shibuya Station (Hachiko exit)
28-13 Udagawacho, Shibuya City, Tokyo 150-0042
3. And People Cafe
If you're looking for something chilled and comfy, I recommend "And People Cafe" (strange name!) in Shibuya. Their cafe is good, the price is affordable, but the most cool point about this spot is the room: they have comfortable couches surrounded by curtains for more intimacy.
They also serve foods, and their sweets are delicious.
With this place as well, I recommend you visit here on the weekdays because this place is quickly crowded and booked on weekends.
This cafe is especially useful for TINDER First Dates!
Access Details: 10 minutes walk from Shibuya Station (Hachiko Exit)
150-0042 Tokyo, Shibuya City, Udagawacho, 10−2 Shin Tokyo Building
Learn More: https://www.andpeople.co.jp/jinnan_concept.html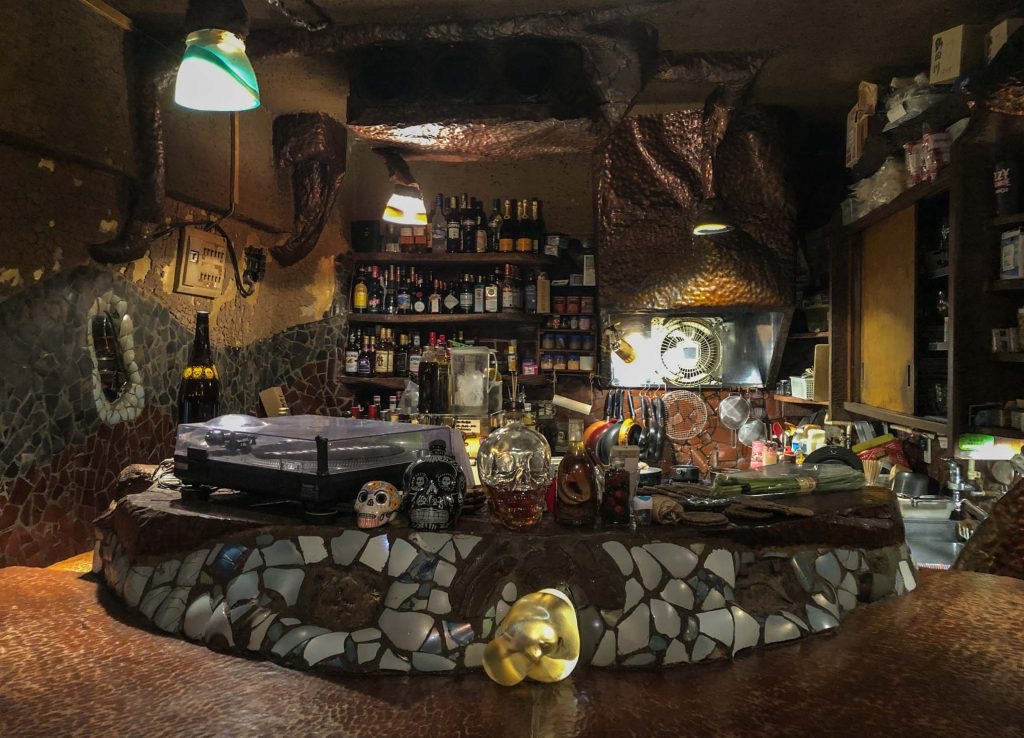 4. Mother
Mother is a pub located in Shimokitazawa and features a unique Polynesian / New Zealand interior. It is hard to miss this restaurant as it's entrance is especially unique.
Old school rock music is regularly played on the speakers inside, and the staff are welcoming. The food is delicious, and they have a large selection of affordable drinks. I recommend ordering a cocktail with its unique Rum. It is spicy but smooth, and extra delicious when mixed with mango juice.
Access Details: 7 minutes walk from Shimokitazawa Station
155-0032 5-chōme-36-14 Daizawa Setagaya City, Tōkyō-to
Learn More: http://www.rock-mother.com/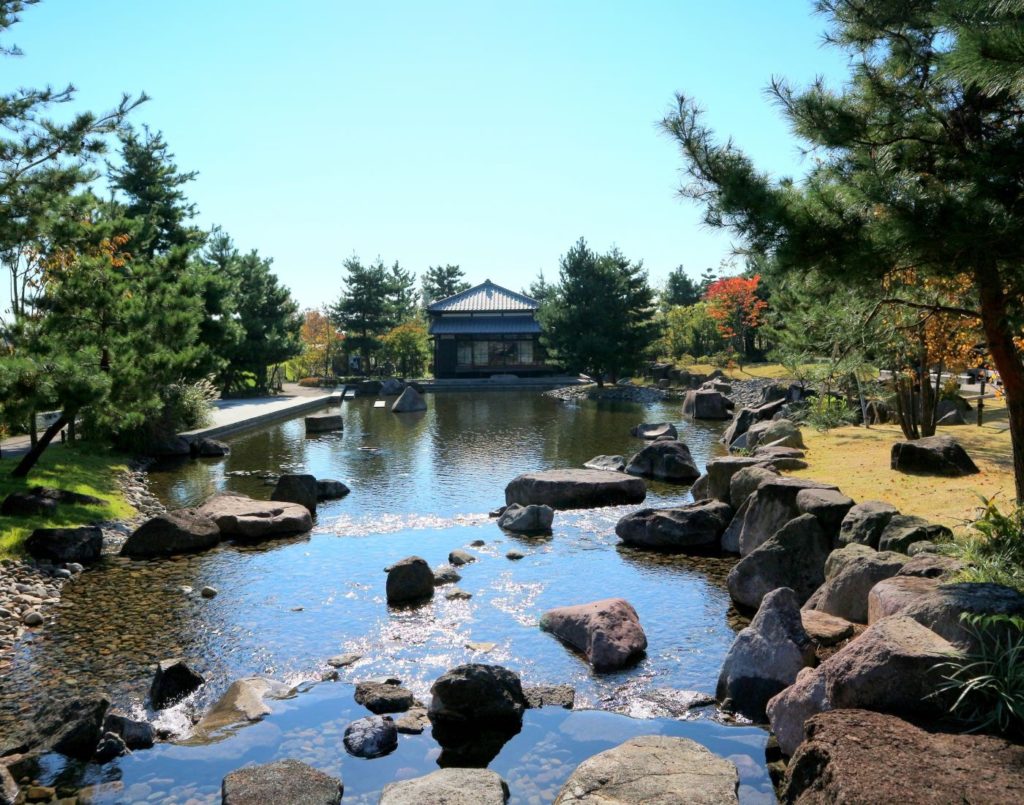 5. Futako Tamagawa park
Lastly, is Futakotamagawa park, a favorite of mine, and many others. This FREE date spot located between Tokyo and Kanazawa features relaxing views of a traditional Japanese pond and garden area.
You can walk the Kishin-en Garden and chill with your partner as you take in the tranquil atmosphere. The other good thing about this spot is that you can find many restaurants and café so if you want to have lunch or a coffee break it is quite perfect!
You can also discover shops just a few minutes from the Futako Tamagawa station and along the river.
I suggest you visit here in the early afternoon when the weather is good.
Access Details: Futako Tamagawa Station
1 Chome-16-1 Tamagawa, Setagaya City, Tokyo 158-0094
---
Know a cheap date spot in Tokyo? Help our readers out and let us know in the comments!