You haven't truly experienced Tokyo until you've had a Hanami (Cherry Blossom Viewing) picnic under a cherry blossom tree enjoying a can of Chu-Hi.
Despite Tokyo's image of a dense urban jungle, the city is peppered with large public parks that host hundreds of cherry blossom trees. Typically from late March till the beginning of April, these trees will bloom picture-perfect pink cherry blossoms.
Soon after blooming, swarms of families, businessmen/women, and tourists will head to popular cherry blossom viewing spots. Who will then place blue tarps beneath the trees, take photos, and booze it up.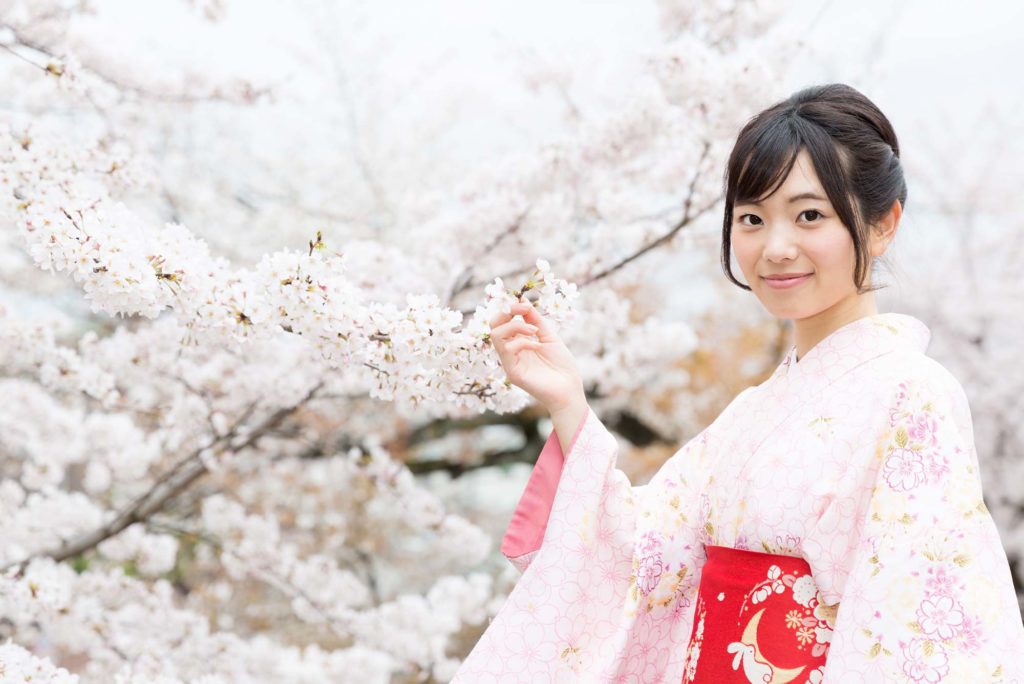 In many ways, the Hanami is the ultimate pre-game to a night out clubbing in Tokyo. Plan a picnic with some cuties or take a romantic stroll through a hanami filled park, then continue the party vibes late into the night at one of Tokyo's famous nightclubs.
It is a fun experience, and we have compiled a list of Tokyo's best Cherry Blossom viewing spots of 2023 and fun hanami themed activities. 
When can you see Cherry Blossoms
For 2023, the Cherry Blossoms are expected to start blooming in Tokyo on March 12th, with the best viewing period beginning from March 23rd. 
Cherry Blossom Viewing Tips:
Bring a camera, even the most amateur photographer can take dope photos.
Are you planning to have a picnic? Arrive early and bring a tarp to sit on! Local Japanese will arrive very early, so anticipate coming in the morning for the best spots.
Stock up on drinks at a conbini, but not near the park as the best drinks may be sold out.
Keep the park clean by sorting your picnic trash at the garbage/recycling spots spread out along the walking paths.
Bring a light jacket as the evenings in Tokyo during late March and April can get chilly around 10c – 12c
The 10 Best Cherry Blossom Viewing Spots of 2023
Shinjuku Gyoen National Garden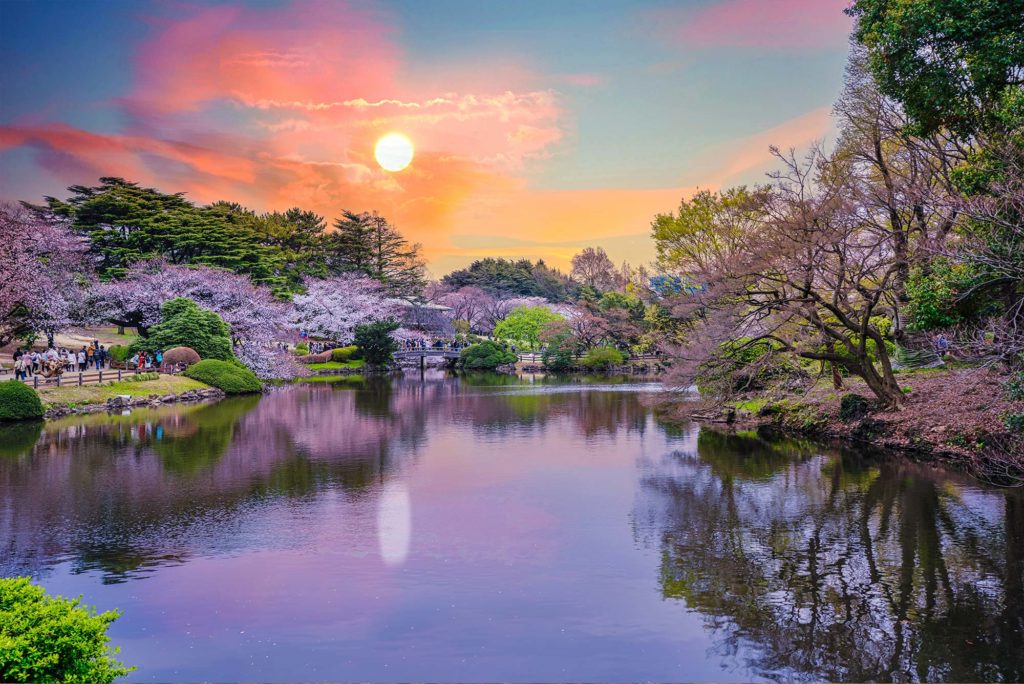 Shinjuku Gyoen hosts over one thousand cherry blossom trees, with varieties that bloom early and late. The park's lawn is spacious with plenty of room for picnics.
Location: The park is a 10-minute walk from Shinjuku Station
Admission: 500 yen, 9:00 to 18:00. Arrive early as the gates close early on some dates.
Yoyogi Park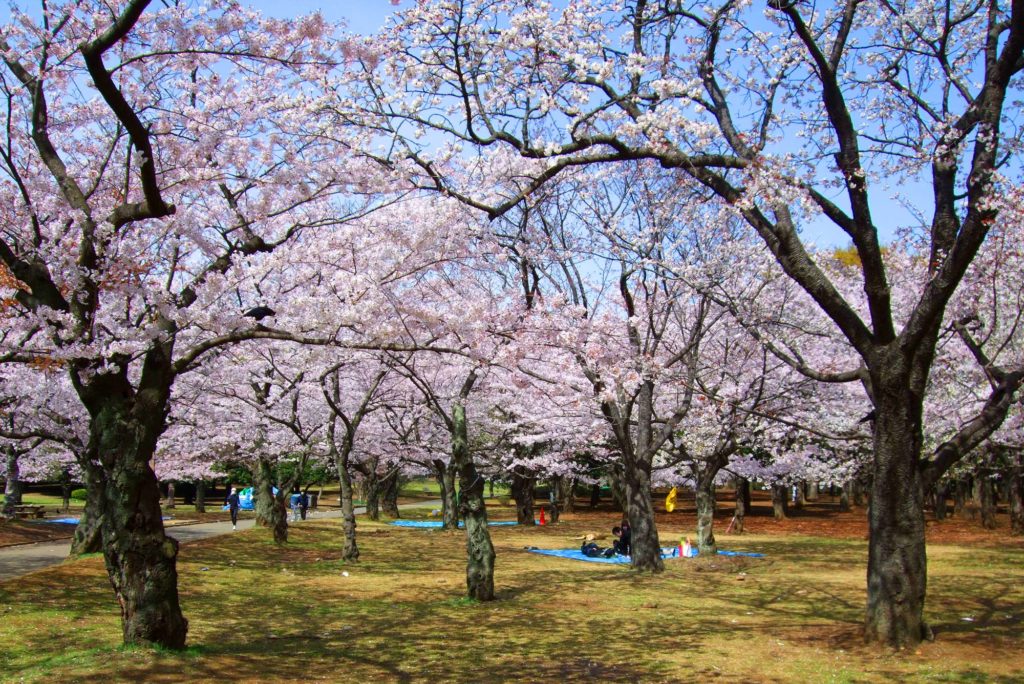 Yoyogi Park is large and features over 600 cherry blossom trees with easy access to Harajuku for those who would like to shop as well.
Location: A five-minute walk from Harajuku Station
Admission: Free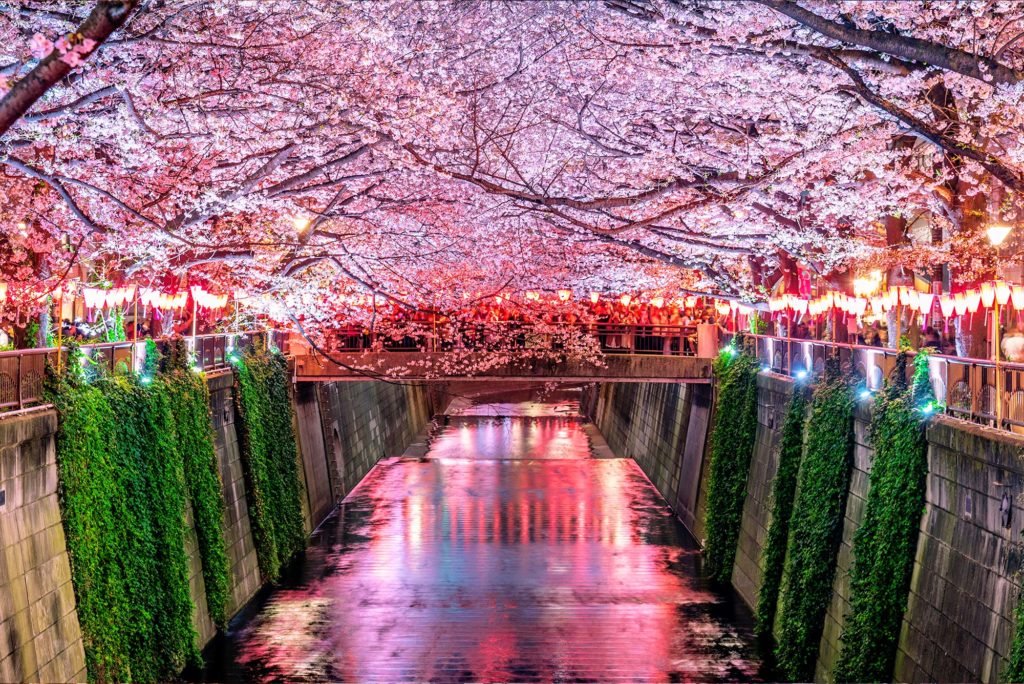 Meguro River
Eight hundred cherry blossom trees line the Meguro river canal, which makes for a perfect stroll in the afternoon. At night the cherry blossom trees are illuminated, effectively turning this stroll along the river into a cool seasonal date spot. Typically very popular with tourists, we recommended arriving early for a less crowded experience.
Location: A short walk from Nakameguro Station
Admission: Free
Note: Night Illuminations could be cancelled for 2023
Asukayama
This classic spot for viewing cherry blossoms is famous for its gorgeous views and night illuminations.
Location: A short walk from Oji Station
Admission: Free
Imperial Palace Area – Chidorigafuchi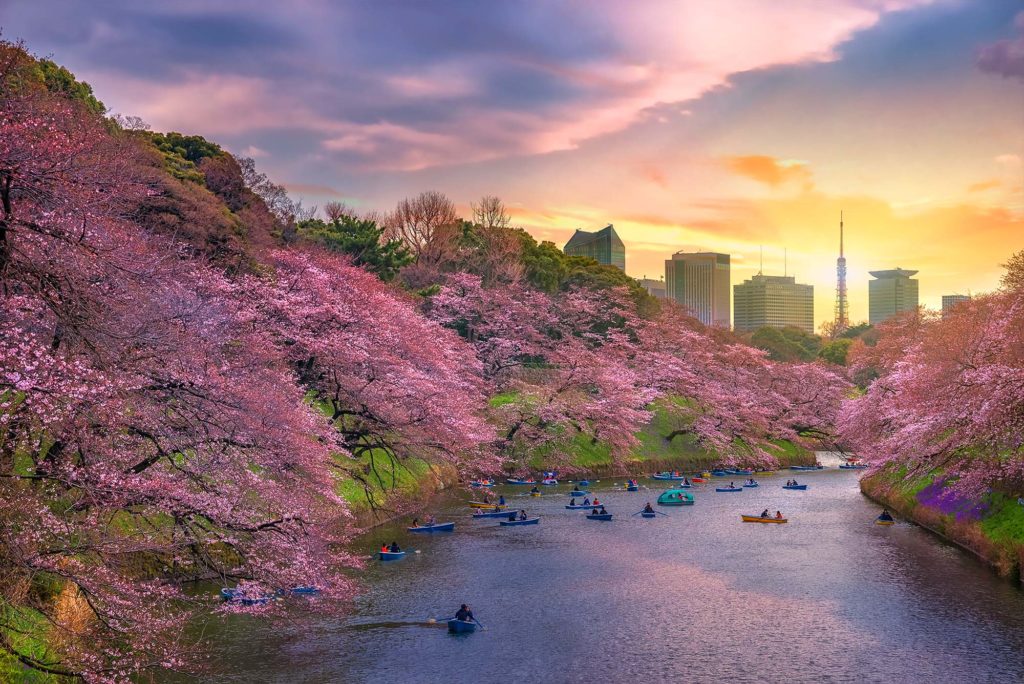 The Imperial palace's moat is stunning with hundreds of Cherry blossoms that line its edges. Picnics are not allowed; come here for a fantastic walk through the park. Visit at night for incredible night illuminations.
Note: Night Illuminations could be canceled for 2023
Koishikawa Korakuen Garden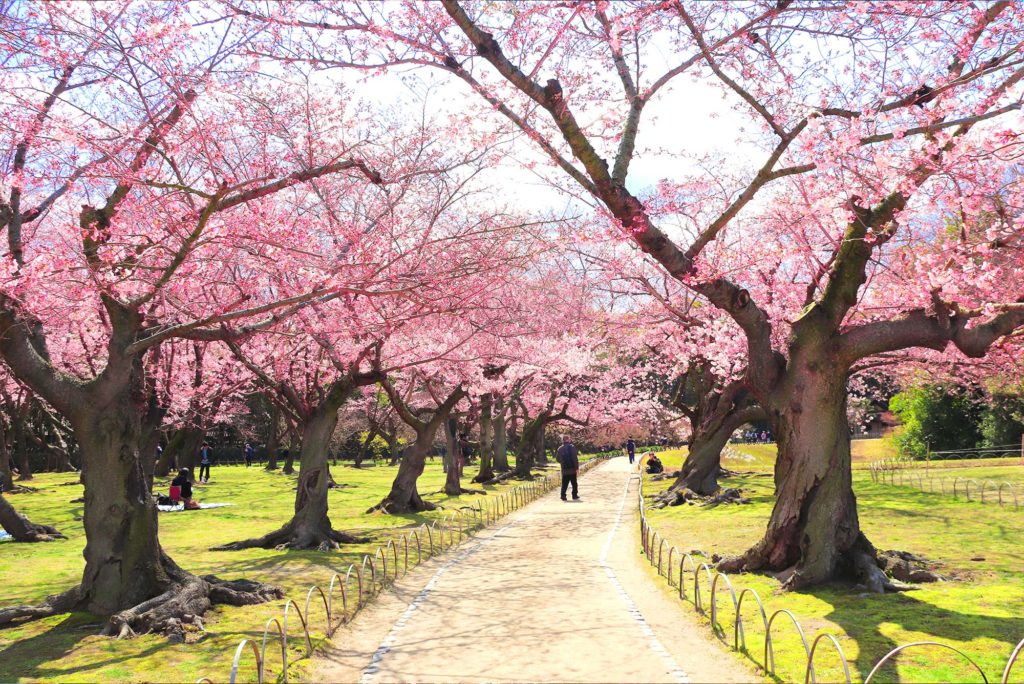 Featuring gorgeous weeping cherry trees, and traditional Japanese Landscape gardens.
Location: A ten-minute walk from Iidabashi, Suidobashi or Korakuen Station
Admission: 300 yen, Open 9:00 to 17:00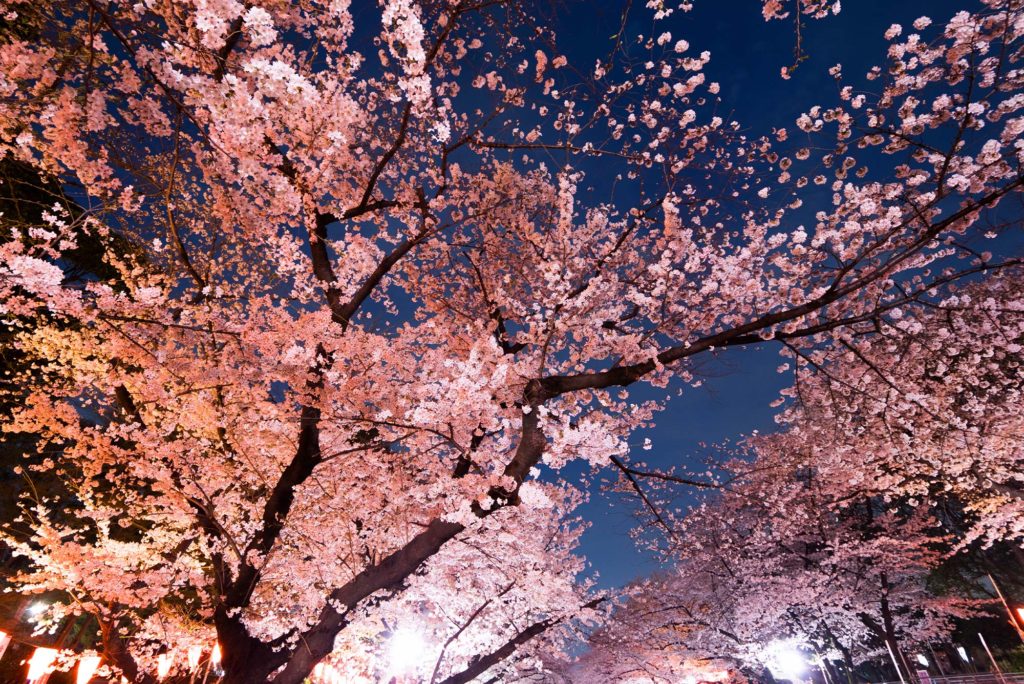 Ueno Park
One of the most popular Hanami viewing locations, Ueno park, is quite crowded. But the atmosphere is lively, and the National Museum is directly next to the park.
Location: A few steps from Ueno Station
Fee: Admission free
Inokashira Park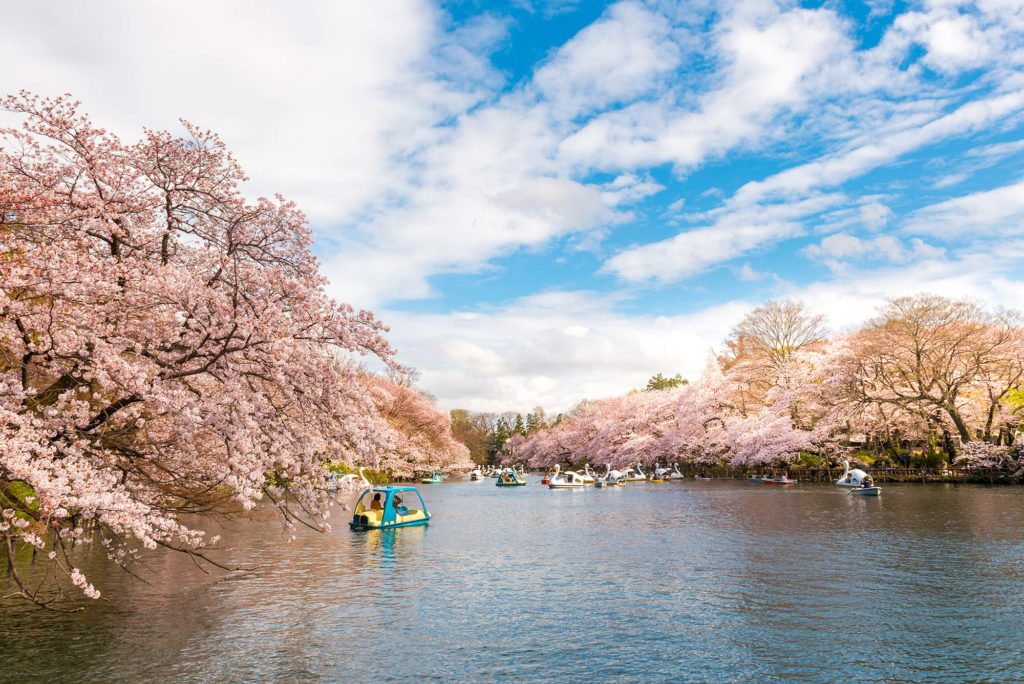 Inokashira is a spacious public park with a central pond with boats that are available for rent.
Location: South of Kichijoji Station
Fee: Admission free
Sumida Park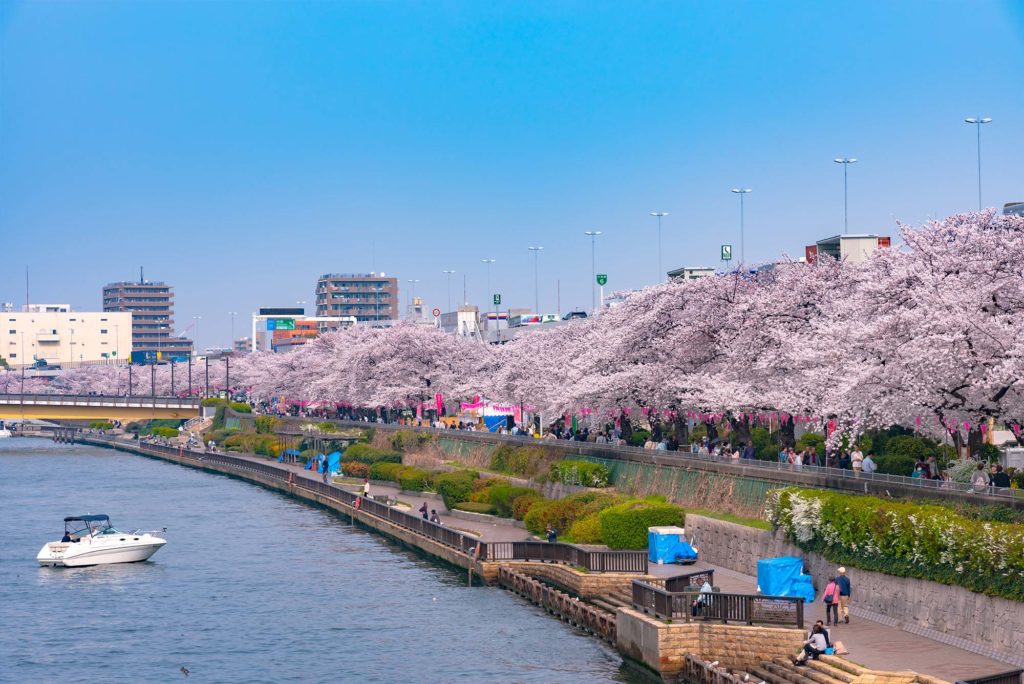 This extensive park features lit up cherry blossom trees, a lake with boat rentals, and a killer view of the Tokyo Sky Tree.
Location: A few steps from Asakusa Station
Admission free
---
Are you enjoy the Hanami this season? Where are your favorite spots to view cherry blossoms?