Reached the end of Netflix already? Many of us have been cooped up binge-watching all those shows our friends have been insisting we just had to see. And some more on top of that. Japanese Netflix offers a host of anime and Japanese TV series (called dramas in Japan) that I watch guilt-free when convincing myself I'm learning the Japanese language and culture through them.
Some of these shows are certainly becoming internationally popular, like the reality show Terrace House. The show modeled on Big Brother moves in men and women in an apartment and watches the drama unfold – very slowly. However, the latest season (2019-2020) of Terrace House was canceled.
Time to explore other and better Japanese shows on Netflix, don't you think?
1. Giri/Haji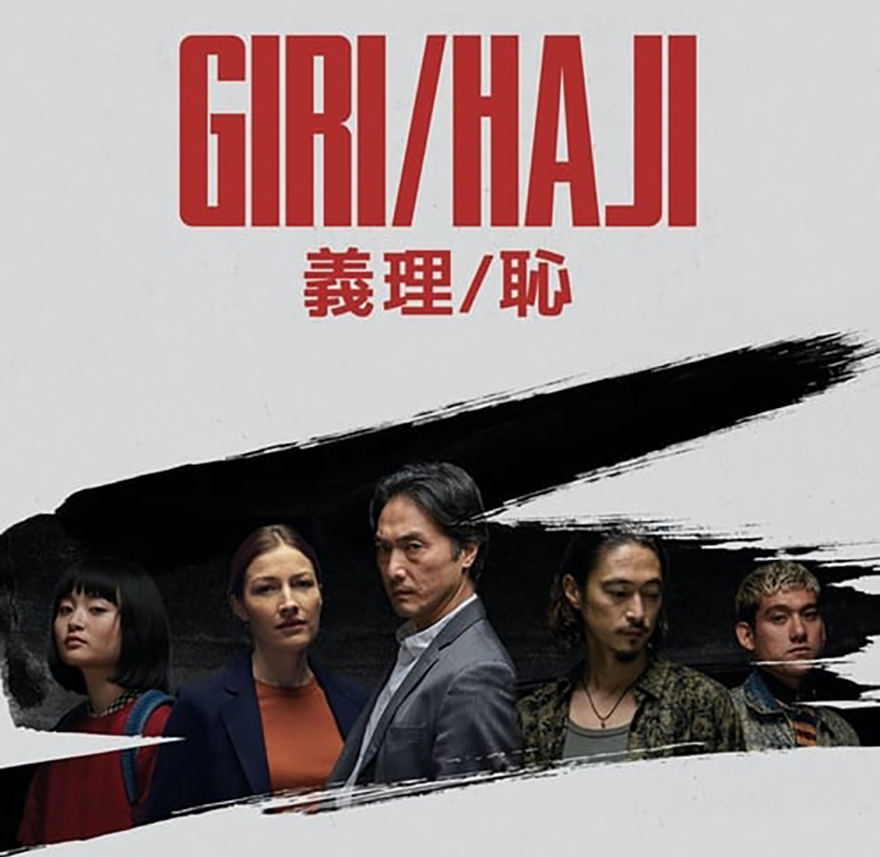 The Yakuza flick gets updated and more international in this BBC 2 and Netflix collaboration crime TV drama. You can expect the usual crime and violence, chopping fingers, and katana stabbings. Then, there's the London gangsters, Albanian mafia, and a lone American gangster to further spice things up. Add sex, drugs, and rock 'n' roll too. Well, the drugs only in the London portion of Giri/Haji, and not a lot of rock 'n' roll per se. Finally, it's all wrapped up in a family drama, resulting in a great package.
Giri/Haji (meaning Duty/Shame) takes place in both Tokyo and London, with an almost 50/50 ratio of English and Japanese spoken. So, there's still enough Japanese to learn and enough English, so you don't have to be constantly focused on the subs. There's also badly pronounced Japanese and badly pronounced English for some comic relief. Actually, for a crime drama, there's a lot of humor going on in Giri/Haji.
The series is very binge-worthy (feels like a long movie cut into episodes) and it wraps up nicely, while still leaving some paths open for a potential season 2 (currently no information if there is one planned).
If you like Giri/Haji, you can also watch "My Dangerous Wife," a crime drama giving off great David Fincher vibes. "Gangs" is on theme too, but recommended only to advanced Japanese learners, as it has no English subtitles.
2. Kantaro: The Sweet Tooth Salaryman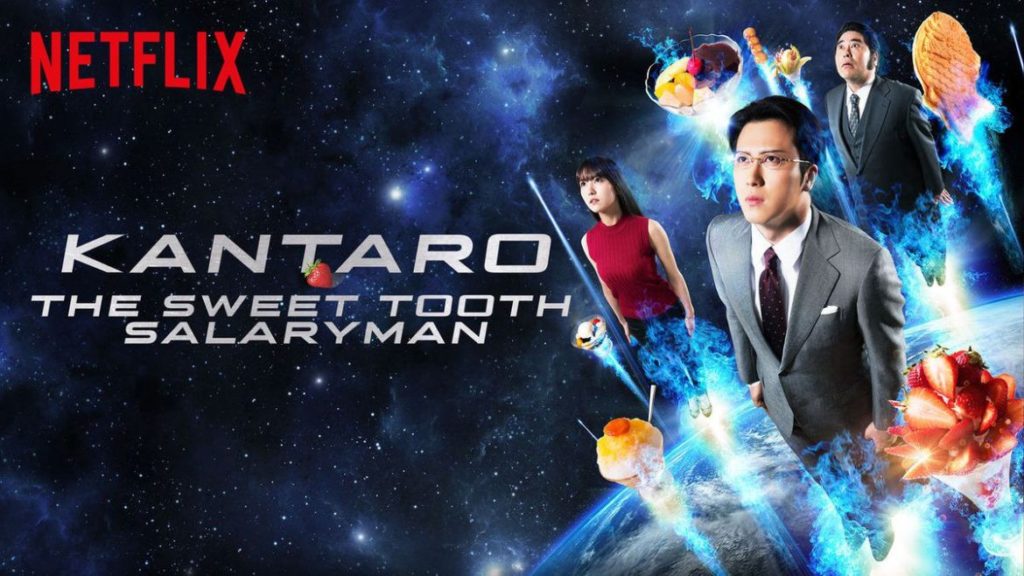 This show is the embodiment of the #foodporn hashtag, as literally as possible without being raunchy. The titular Kantaro's reactions to tasting sweets put all Japanese TV 'oishii'-exclaiming personalities to shame. He loses himself in ecstasy and imagines fantasy worlds with every bite. A kabuki-like hyperbolic and exaggerated acting that is a fun staple of Japanese TV shows. Then, he channels all that post-bliss passion to his sweets-reviewing blog.
This sweets obsessed salaryman really knows his stuff. Every episode focuses on a particular dessert (such as anmitsu, hotcakes, parfait) in a special shop, so stand-alone they are great as travel guides. You can visit all those shops in Tokyo and the greater Tokyo area.
Not all is sweet though – the bitter, toxic working culture of Japanese offices is what connects the episodes together. Actually, Kantaro's blog and sweets shop visits are a big no-no, and in every episode, we fear he'll be caught and possibly lose his job over it. Firstly, Kantaro is a salesman who eats sweets in the short time he creates between visiting a client and going back to the office. *Gasp!* This is seen as unprofessional and playing hooky. Secondly, it's still seen a bit unmanly in Japan to be into sweets.
If you like "Kantaro: The Sweet Tooth Salaryman," there's a whole host of Japanese shows of loners obsessing over mouth-watering delicacies. Check out "Solitary Gourmet" for a salaryman salesman exploring food, "Samurai Gourmet," "What Did You Eat Yesterday?" etc. Or, the next one on this list, "Midnight Diner." If you are more inclined to watch an anime with similar over-the-top tasting reactions, check out "Food Wars!" (Shokugeki No Souma, in Japanese). All available on the Japanese Netflix.
3. Midnight Diner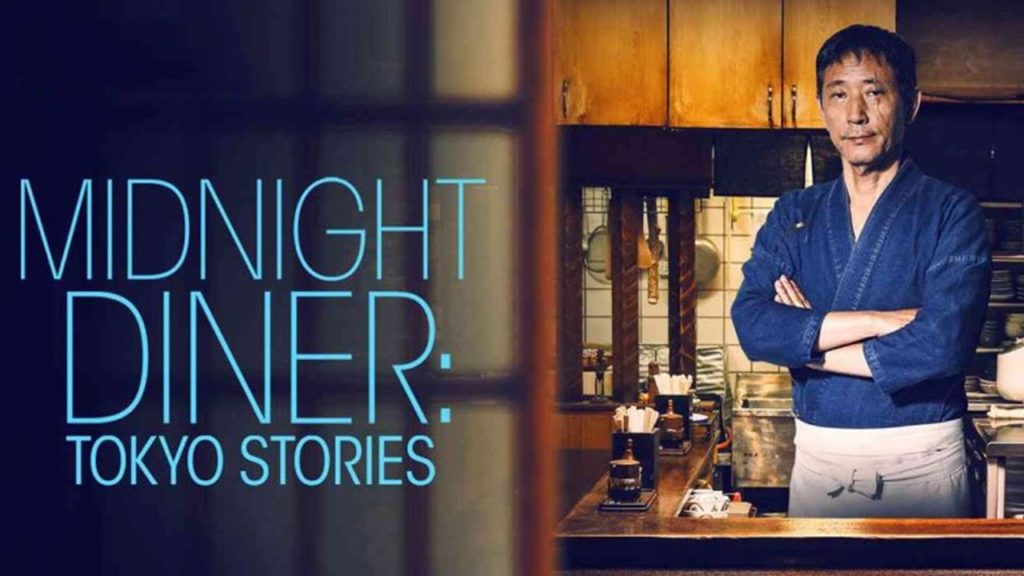 No matter how late it is, don't sleep on this beloved show. International audiences have been hooked on it since 2016, with tourists even mentioning this as one of the reasons they came to visit Tokyo. They are usually wandering around Golden Gai, as the diner in the show resembles the microbars in the Shinjuku drinking alleys.
The diner and its stoic Master are the centerpiece holding the anthology of stories together, as characters meet in the diner and pour out their hearts and life stories. Every episode has a different story told, and different comfort foods served, such as rice omelet, egg tofu, curry ramen, and so on. Eating the perfect riceball can sometimes lead to an epiphany that can resolve a burning life problem!
Every episode of Midnight Diner has the quiet charm of a short story while serving heaps of real Japanese cultural insight for the international viewer. Friends, family, enemies, lovers – everyone is making an appearance. Businessmen, models, writers, teachers, yakuza gangsters, doctors, bar hostesses – there is bound to be a story that will speak to you.
When searching on Netflix, there's "Midnight Diner: Tokyo Stories," which has Season 1 and 2. These are actually Season 4 and 5 of the Japanese TV show that Netflix initially streamed. With the show's exploding popularity, Netflix now streams Season 1 – 3 separately under the name "Midnight Diner" (without 'Tokyo Stories' in the title), as well as the two feature-length films based on the show/manga.
4. The Naked Director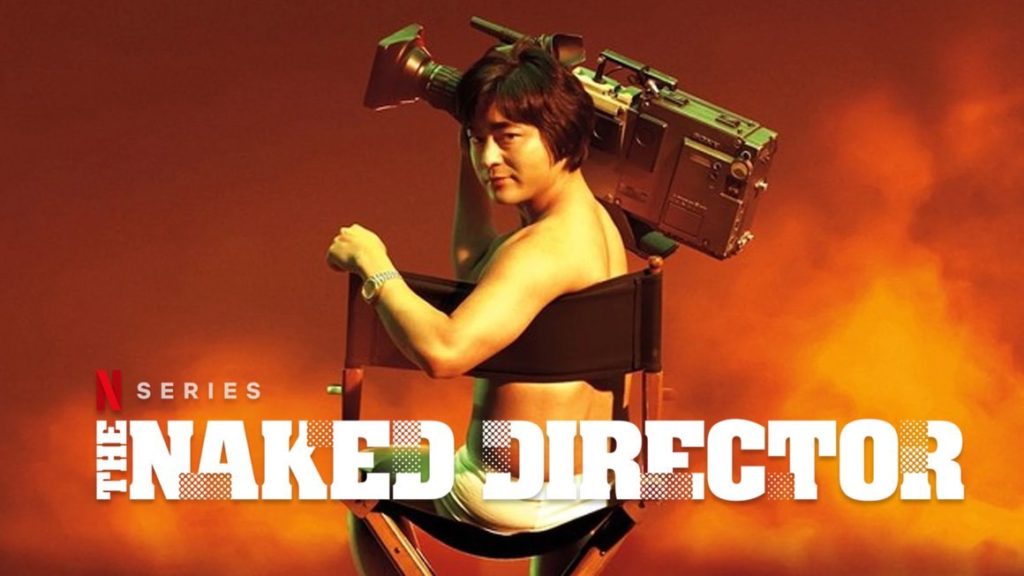 This Netflix original keeps the title as clean as it can, but let's start by revealing that it's about a Japanese porn director. Of course, there's a lot of sex in it, so depending on who you're watching it with, it can be either very awkward or perfect for "Netflix & Chill". *wink*
If you usually watch one episode to see if a show is worth watching, please watch episode 2 as well before deciding on this one. The first episode of "Naked Director" is possibly one of the worst things my eyes have endured, but it really gets better and funnier later. (It opens with a masturbation scene, and goes on to show us the director's depressing life as a salesman, failure as a family man, and his memories of his abusive thieving raping father.) Once Muranishi enters the porn industry, this show becomes funny, punchy, fast-paced, and exciting.
The set meticulously recreates Tokyo's 80s, while teaching us a slice of porn industry history. It's a mix of fact and fiction, the director Muranishi and his muse porn actress Kaoru Kuroki being real people and trailblazers in the Japanese porn industry. The Netflix original had a big budget, A-listers, consultants such as the producer of "Narcos," resulting in a quality and brave series that would have never been made by a Japanese TV network. Naturally, it draws big fans and strict critics.
If it feels raunchy and backwards at times, remember it's based on real events taking place 40+ years ago, and it's about making porn, so that's why.
If you liked "The Naked Director," here's what else you can watch. "Kabukicho Love Hotel" is a movie about 24 hours in a hotel in Tokyo's red-light district, recommended if you want something shorter on a similar theme. "My Husband's Penis Won't Fit" is a 10-episode Japanese love drama with a good insight into sex life problems. For Japanese speakers, there's the "Professionals of Adult Industry" (no English subs available) talk show on Netflix that interviews professionals from the Japanese porn industry.
5. Aggretsuko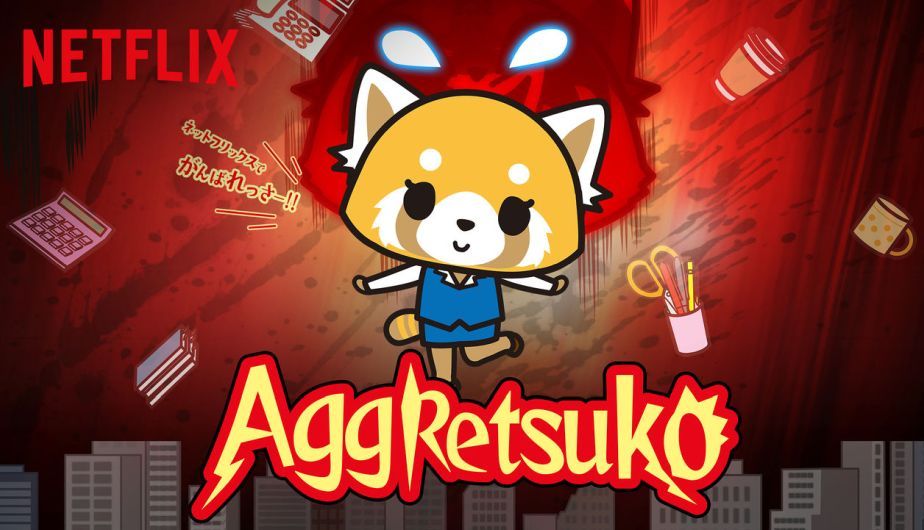 Believe it or not, this death metal singing red panda is in the same family of Sanrio characters as Hello Kitty. And this one is not a children's cartoon. Whether you've worked in an office, or dreading it, you'll see the frustrations of corporate slaves such as our Retsuko, who becomes Aggretsuko when she vents her rage through music. Office lady in a boring accounting department by day, and death metal karaoke screaming fiend by night, Aggretsuko barely navigates society without punching her literal pig of a boss in the face. Such a saint!
The office is full of all the stereotypical characters, from ass-kissers, parents who can't shut up about their children, to mean girls, and sometimes competent normal people. Oh, and they're all animals! Literally!
There is no shortage of office settings in Japanese TV shows, so if you want more, there are other series, movies, and anime. There's "Underwear," a Japanese Netflix original similar to "The Devil Wears Prada" in showing the cutthroat working world in the underwear industry through the eyes of the female lead pushed around by a tyrannical Anna Wintour look-alike.

"Rich Man, Poor Woman" offers a bit of fresh air, as it's a series about an IT company, so it shows a more relaxed working environment and focuses on the love story. "Wotakoi: Love is Hard for Otaku" is an anime about office workers that are secretly super nerds obsessed with games, cosplay, and drawing smut manga.
Whatever you end up streaming, happy binging fellow couch-potatoes!