teamLab Planets: TOKYO is a massive exhibition space spanning 10,000 square meters. This unprecedented digital museum featuring various immersive light installations makes for an excellent date spot for tourists. The creators behind this creative space is teamLab, they also have various exhibits in Japan and overseas.
teamLab Planets re-opened to the public on June 1st. Learn about the entry guidelines here:
https://borderless.teamlab.art/#information
At teamLab Planets: TOKYO, you can enjoy a variety of things, from its various Instagram-worthy exhibitions down to its location.
Below we have listed some reasons why teamLab Planets Tokyo must be on everyone's go-to list for tourists.
1. Variety of exhibitions
Boasting an area of 10,000 square meters, it's difficult to wrap your head just how massive teamLab Planets: TOKYO is. Once you step inside, you are first welcomed by a huge row of black lockers to store your things.
Because of its spaciousness, the spot is a perfect place to spend the entire day out with your partner, friends, or family. And there's something for everyone to enjoy here!
For those who are a little artsier, The Infinite Crystal Universe will leave you in awe. This interactive installation is a light sculpture that resembles pointillism, using small dotted LED lights and varying colors to create a scene of bursting wonder that spread out and move, in what seems like infinite directions.
If you love flowers, the dome-shaped area, Floating in the Falling Universe of Flowers, is the place to go. This installation recreates a scene of seasonal flowers flowing, changing, and freely floating across the dome.
You can sit, stand or lie down around the area — in whatever way you want to take in the beautiful scene before you. It's like having your very own cinema, only this is dome-shaped and fills almost half of the space around you.
2. Instagram-worthy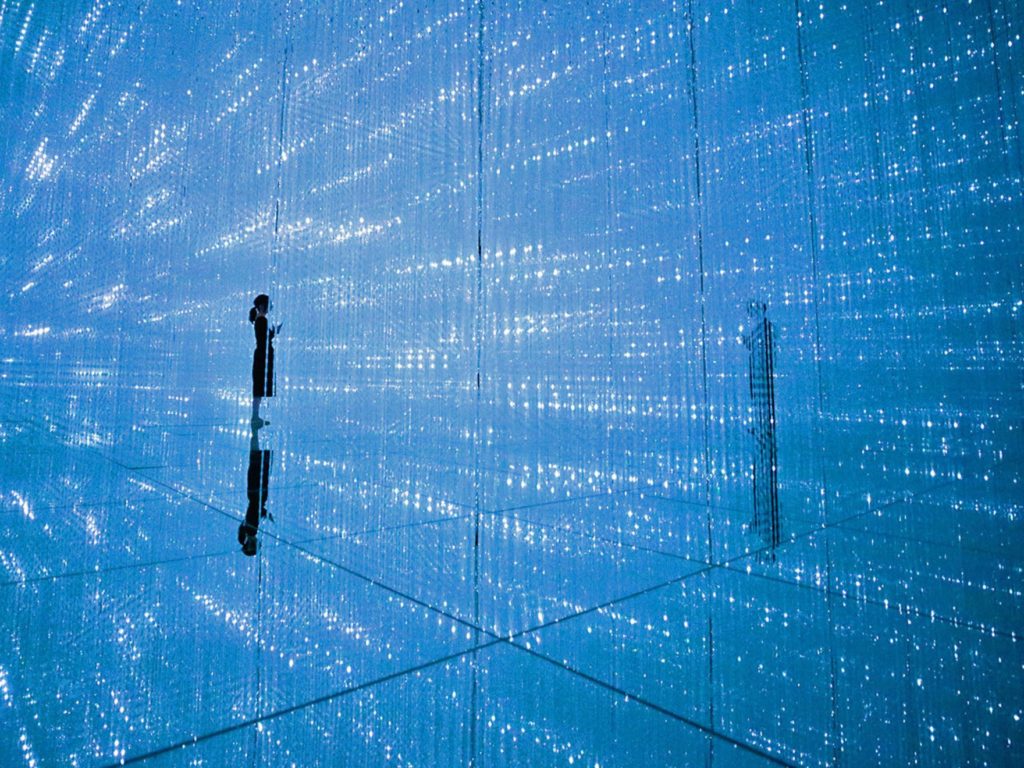 You might have seen some snaps of teamLab on your Instagram. Visiting teamLab Planets: TOKYO is an excellent way to keep up with your Instagram game. At the installation, Drawing on the Water Surface Created by the Dance of Koi and People – Infinity, you can take photos of yourself, half of your body, up until your torso, submerged in water, as the water changes depending on your movement at times. It's like swimming in an infinite sea of colorful lights. Feel free to touch or move your leg to see how each scene changes.
All exhibitions offer a chance to take photos! Look for creative ways to snap and keep memories of your visit to this digital museum.
PURCHASE TICKETS ONLINE
Easily purchase tickets for Team Lab Planets with Voyagin for guaranteed entry into the exhibit!
How it works
Book instant e-tickets for guaranteed entry on your chosen day and time
Check your inbox and spam folder for the email subject 'Your Voyagin Tickets' — please contact our live chat support if you cannot see tickets within 15 minutes of booking
Print the e-ticket or save it on your phone
Scan your QR code at the entrance any time on your selected date, and you're in!
3. Location
teamLab Planets: TOKYO is located near Toyosu, the new fish market which you can visit before/after your trip. If you choose to go to Toyosu Market in the morning, you might get a chance to the infamous tuna auction!
Get the freshest seafood meal for breakfast, lunch, or even just for a snack. Other places in the area you can visit include the Gas Science Museum and Urban Dock LaLaport, a huge commercial facility home to more than 180 different shops.
For a romantic night view to end your trip to teamLab Planets: TOKYO, head over to Toyosu Gururi Park in Shin-Toyosu. You can see various landmarks, including Tokyo Tower and Rainbow Bridge, brightly illuminated at night.
4. Perfect for all ages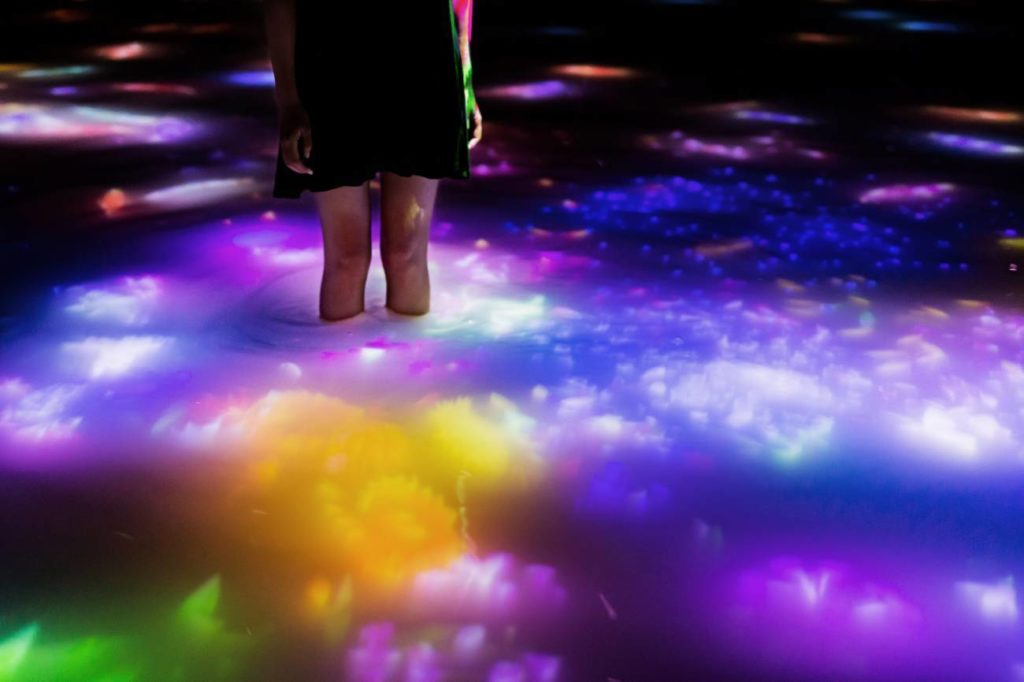 If this isn't highlighted enough, teamLab Planets: TOKYO has exhibitions for anyone. For instance, kids will love the vast free space at Expanding Three-Dimensional Existence in Transforming Space while playing around with giant, glowing balls. Since the balls are soft, it's guaranteed safe to land on.
Note that you will also be barefoot throughout the entire experience, so kids will feel like it's just an indoor playground to run around in.
5. Soft Black Hole – Your Body Becomes a Space that Influences Another Body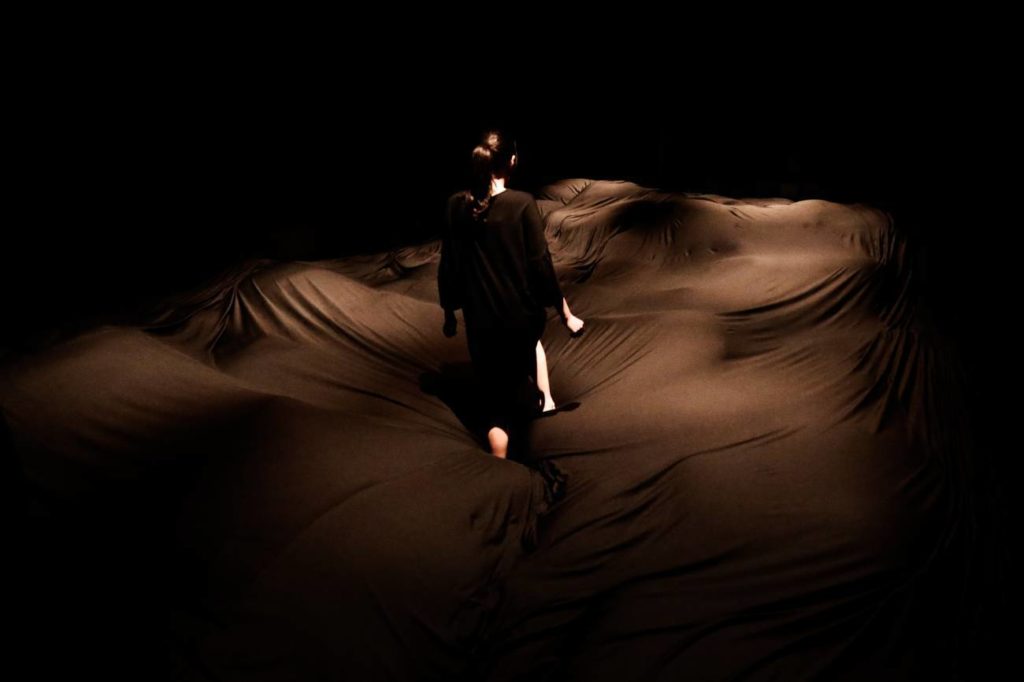 This is another installation that is perfect for kids. The Soft Black Hole exhibit is a massive space and it is literally how you would imagine a cloud to be like or perhaps the best, softest bed in the world. It's so soft that you will feel yourself shrinking towards the cushions. But it also makes for a fun game of catch.
6. The Experience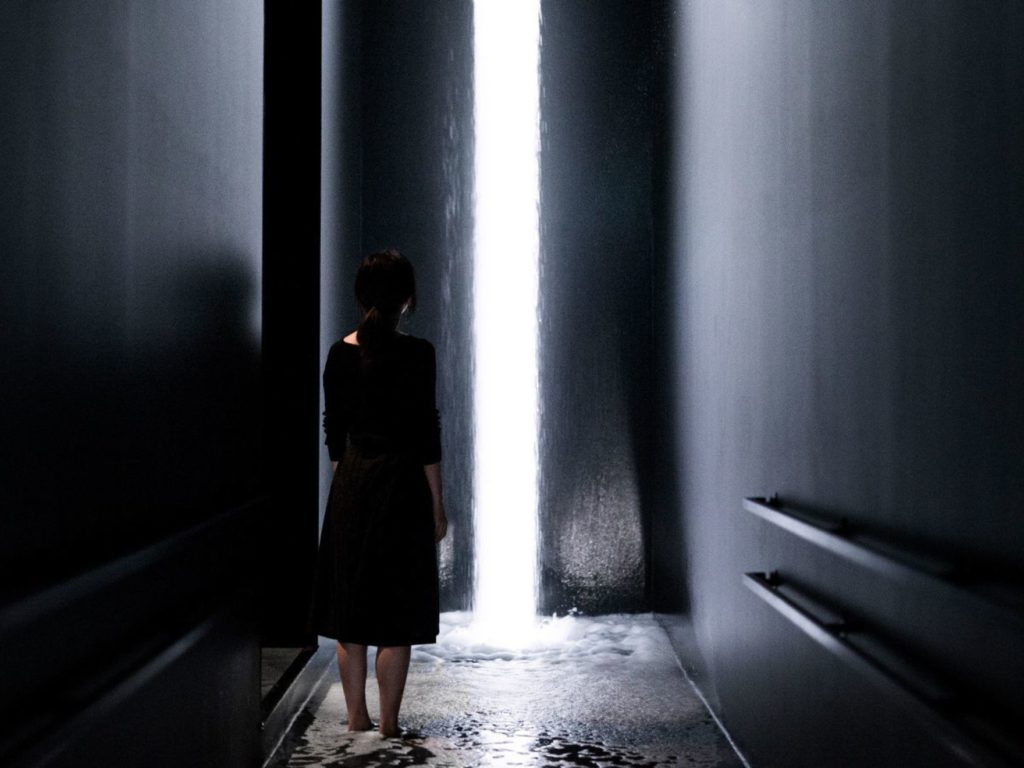 teamLab Planets: TOKYO is curated and created based on three distinct concepts: continuously moving, distinct colors, and constant changes. Most, if not all, of the installations, allows you to experience these three concepts. In The Infinite Crystal Universe, the lights are continuously moving, seemingly into infinity. At the water installation, Drawing on the Water Surface Created by the Dance of Koi and People – Infinity, the colors are changing, but each distinct, pink representing cherry blossoms and so on.
And finally, when you tap on the giant, squishy balls at the Expanding Three-Dimensional Existence in Transforming Space, they also change color, showing the constant changes.
In so many ways, these three concepts can be seen as a metaphor for life's experiences — we are always moving, we see distinct colors, and many things in life, change constantly.
With these concepts in mind, you are guaranteed to have a more unique experience at teamLab Planets: TOKYO compared to anywhere else, making it the perfect date spot.
7. Open for a limited time
Unlike its sister exhibition, teamLab Borderless in Odaiba, teamLab Planets: TOKYO is only open for a limited time — making it all the must-visit before closing its doors.
The exhibition is only open until Fall 2020, and with the coronavirus pandemic shutting it temporarily down, there's much more urgency to visit the place.
While the crowds at teamLab Planets: TOKYO can still be plenty, it's probably a lot fewer than what you might see in its sister exhibition. So if you're pressed for time, teamLab Planets: TOKYO is definitely the one you should go for. The exhibits here might be fewer in number but relatively larger in size.
Some of the exhibits here aren't available at teamLab Borderless like Soft Black Hole – Your Body Becomes a Space that Influences Another Body, Drawing on the Water Surface Created by the Dance of Koi and People – Infinity, and Waterfall of Light Particles at the Top of an Incline. teamLab Planets: TOKYO is the only place where you can try these exhibitions barefoot, allowing for a more immersive experience.
---
And there you have it! Are you still over the fence on visiting teamLab Planets: TOKYO?
We've summarized why teamLab Planets: Tokyo is the perfect date for tourists to visit whether you're going with your partner, family, or friends.
It's a one-of-a-king tourist spot that's absolutely not-to-be-missed, especially when you're in the buzzing Japanese capital.