These are weird times indeed. Worldwide travel is at a complete standstill, and most of us are stuck at home dreaming of our next visit to Japan. Thankfully the internet has provided us with the ability to virtually travel and experience a slice of Japan from our home.
We've compiled our favorite virtual tours and live streams of Japan featuring everything from Cherry-blossoms to Museums, Shrines, and even a virtual guide through Harajuku.
Pour yourself some sake or grab a Sapporo beer and join us as we fly on our virtual trip to Japan.
9 Virtual Tours Of Japan
1. Japan's 47 Prefectures
Visit all 47 prefectures of Japan with this video from JNTO (The Japanese National Tourism Organization), which provides a summary of each area's famous spots.
A must watch clip for a quick introduction of the different landscapes of Japan: spanning from the subtropical forest islands of Okinawa to the scenic waterfalls of Shiretoko (Hokkaido) from the snow monkeys of Nagano to the deer of Nara and everything from the sand-dunes of Tottori to the finest rolling greens farms of Iwate, a glimpse of the only freshwater lake Biwa to the Mount Fuji.
2. Virtually Tour the Best Museums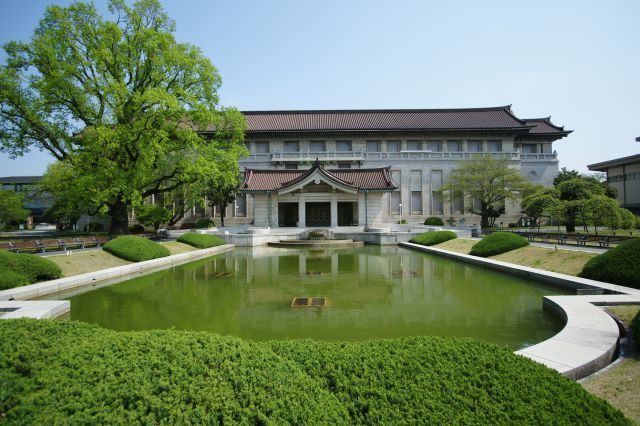 Japan's oldest National Museum, built-in 1872, flaunts an exhaustive collection of historical artifacts. Thankfully their online exhibition gives you a chance to gaze through over 100 precious pieces- ranging from ceramics, textiles, and sculptures. A must watch; the lifelike 16th-century illustration by "Kano Hideyori" is a dreamy addition to the online exhibit.
Tokyo National Museum Virtual Tour
The National Museum of Emerging Science and Innovation, Tokyo
The cutting-edge National Museum of Emerging Science and Innovation in Odaiba, also known as Miraikan, is nothing short of amazing. From talking robots to an online citizen astronomy project, this interactive museum hosts high tech exhibitions and hands-on content. In addition, science fans from any corner of the world can now watch online exhibits. Learn about "our connection with earth" and "the differences between robots and humans." A fun online galaxy cruise is also available.
National Museum of Emerging Science and Innovation, Tokyo Tour
Unko Museum, Tokyo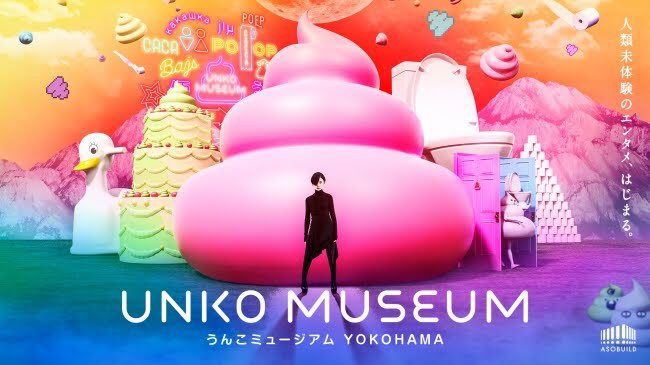 A day at this brightly colored poop museum is far from your typical day at a museum. International guests from abroad can enjoy a strange interactive experience of the Unko museum from home with poop inspired games, an opportunity to create a poop background for video calls, and an exhibition of poop art from various artists around the world.
Ghibli Museum
The legendary Ghibli Museum is offering a glimpse of this must-see attraction for fans of anime. Phots and videos of the museum are prohibited therefore making this is a one-of-a-kind virtual tour.
The Team Lab Borderless
A digital art wonderland, Team Lab Borderless is a world of integrated pieces of visuals, art, music, and vibrations forming a borderless space. At this world's first remarkable digital museum – the mind constructs and sheds the many ways of experiencing a world through Time and design. Experience the forest of resonating lamps, wander through the crystal world, or the weightless forest of resonating life experience all the whimsical wonders at this museum through official videos of the exhibits.
The National Museum of modern art, Tokyo
Japan's first national modern art museum online exhibition features 25 Japanese style paintings – a mix of abstract work from artists like Aimitsu, Ei-Q, an oil painting by Eisaku Wada, and collection of pre-II world war renditions.
The National Museum of modern art
3. Virtually Tour the Parks of Japan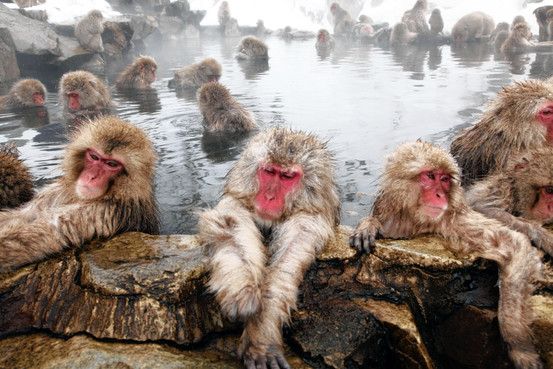 Don't settle for a summer at home; take a video walkthrough the millions of blue neophilia, colorful tulips, or the yellow narcissus blooms at the Hitachi Seaside Park. Or take a virtual tour of the Cherry blossoms with googles 360-degree views or take a peek at Jigokudani's red-faced "snow monkeys" chilling in an onsen.
Cherry Blossom 360-degree view with Google Earth
Live Footage of the Japanese Macaque Using the Onsen
4. Virtual Tours of Temples and Shrines in Japan
These online videos will allow you to stroll through the stunning red tori gates of Fushimi Inari in Kyoto from the comfort of your home.
Virtually travel through the oldest Buddhist temple in the capital "the Senso-Ji shrine" or visit the Shinto shrine of Meiji Jingu located in Shibuya, Tokyo.
5. Virtually Visit Zoos and Aquariums
Hirakawa Zoo
Hirakawa Zoo, located in Kagoshima city, boasts about 140 wildlife species and 1000 animals in an expanse of 31.4 hectares. The Zoo is known for raising Koalas, and the exquisite white tigers can be seen on live streaming from 9:00 to 16:00 hours daily on the official website.
Nihondaira Zoo
A municipal Zoo located in Shizuoka city is home to over 700 animals – Siberian tigers, Giraffes, Orangutans, Lions, and many others. Meet Rossi (male) and Vanilla (female) the two polar bears through live streaming from the Zoo on their YouTube channel from 8:00 to 17:00 hours daily.
Sunshine Aquarium
This Aquarium situated in Ikebukuro gathers a broad interest from around the country due to its variety of marine life ranging from adorable penguins to the clownfish, from the sea lions to the scandalous jellyfish. View the underwater adventures on their live streaming videos or watch the educational Instagram feeds.
Also, catch a cuddly family of 4 wombats at the Satsukiyama Zoo where they live stream them every day.
WOMBATS at the Satsukiyama Zoo
6. Explore Harajuku with a Virtual Tour Guide
This virtual tour provided by Magical Trip is sure to make any fashion enthusiast happy. This paid virtual tour of the Harajuku showcases the most interesting parts of Harajuku and will provide insights into Japanese pop-culture and fashion trend.
Book the tour with Magical Trip
7. Virtually Sip a Japanese Beverage
Learn how to brew a cup of green tea or juggle a few Japanese cocktails with the local expert "Lauren" over a 1-hour paid virtual session by the Arigato tour. Meet people and form connections while learning about green teas and the basics of the bar. Group sizes are strictly kept small, so sign up before its too late.
8. Virtually Visit Popular Japanese Landmarks
Virtually wanderlust the famed landmarks of Japan through live streams of the iconic Shibuya crossing, the Tokyo Sky Tree, and the Rainbow bridge.
9. Virtually Step Back In Time 
Travel back in time with these vintage clips of the yesteryears.
A visual treat of a black and white era, step back in time and witness Asakusa streets and life from 1913 to 1915.
Also, this amazing colorized Tokyo life footage from 1916-1917 displays the grand red-brick structure of Tokyo station and the then newly built Nihonbashi bridge.
This video from 1897 gives us a peek into what life was like 123 years back—filmed in the Nihonbashi area crowded by wealthy men dressed in yukatas on rickshaws unrelatable to the present-day financial district of Nihonbashi.
---
Do you know of cool virtual tours of Japan that we missed? Let us know in the comments!